Can This Breast Support Band Help You Eliminate Boob Bounce?
For ladies who are into the fit lifestyle, wearing the right sports bra goes a long way in promoting comfort and at the same time leaves one looking great. It is therefore extremely important to invest in high quality sports bras that will not only act as shapers but are also affordable. In this article, we shall review the Boobuddy sports bra.
Read on its pros, cons and other features and stay tuned to know our verdict of the Boobuddy breast support band.
What Is Boobuddy?
Boobuddy is a breast support band which is worn across the breasts and on top of the sports bra. Normally, sports bras with a tighter chest grip cost more than those that have a relatively lose grip.
Now thanks to Boobuddy, its band feature has enabled women from all walks of life to be able to save on costs resulting from purchases of expensive sports bras. This means even if the sports bra does not have a tight grip, the Boobuddy band will safeguard the breasts and prevent unnecessary bounce.
This support bra band has empowered women to perform all sorts of exercises freely without having to worry about the pain that comes with bouncing breasts. No matter the nature of the workout's impact, Boobuddy bands safeguard the breasts from any external force or pressure.
Advertisement
CONTINUE READING BELOW

The product was initially developed to support ladies who had undergone a breast operation. It is so diverse that women with all breast sizes can wear it and the functioning will not be affected in any way.
Boobuddy band is also made from high quality material that will ensure peak performance on part of the wearer, and utmost comfort.
What makes the product stand out is the fact that since its recent launch, it has already made well over 160,000 sales in 58 countries all over the globe. The number is steadily increasing because customers who have used it and loved it are recommending it to everyone who would care to listen.
How Does Boobuddy Work to Keep Your Breasts Pain Free and Perky?
The breast is a delicate organ that is full of tissues. The connective tissues are known as Cooper's ligaments and they connect the breast tissues to the lower layer of the skin. This enables the breasts to maintain its natural shape.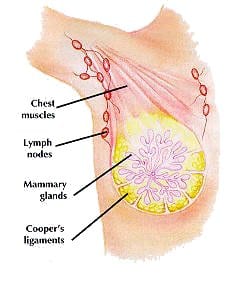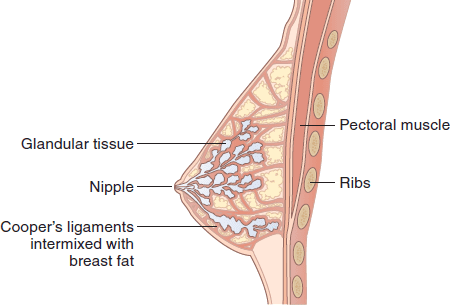 The loop hole in all of this, however, is that the Cooper's ligaments are not strong enough to withstand too much pressure. For instance, when a person jogs, runs, jumps, or does any other form of physical activity, these tissues move out of sync from the rest of the body. It results in breast tissue being pulled away from the layers of the skin.
This is the major reason behind the pain felt by many women during each workout session. The condition is known as mastalgia and results in breasts permanently sagging and losing their natural shape. This is where Boobuddy comes in. It inhibits movement during workout, ensuring that no pain is felt whatsoever.
How Do I Wear My Boobuddy?
Boobuddy should be worn just above the breasts but under one's arms. When placed correctly, it compresses the breasts and significantly reduces lateral and vertical movement.
Its diverse nature makes it possible to be worn together with a sports bra or alone, it all depends on the wearer's preference.
Boobuddy Size Guide
| Boobuddy Size | Small (S) | Medium (M) | Large (L) |
| --- | --- | --- | --- |
| Length (cm) | 90 | 100 | 130 |
| Dress Size | | | |
| UK | 6 – 12 | 12 – 18 | 18+ |
| USA | 2 – 8 | 8 – 4 | 14+ |
| Rest of Europe | 32 – 38 | 38 – 44 | 44+ |
| France | 34 – 40 | 40 – 46 | 46+ |
| Italy | 38 – 44 | 44 – 50 | 50+ |
| Australia | 8 – 14 | 14 – 20 | 20+ |
| Japan | 7 – 13 | 13 – 19 | 19+ |
Boobuddy Pros:
No bounce, no pain. Boobuddy sports bras inhibit all movements during a workout session and this prevents the person from feeling any pain brought about by the bounce.
No Hoarding Sports Bras. Ladies can now stop wearing tow sports bras in an attempt to achieve maximum comfort. The Boobuddy strap works better than layered sports bras.
Save hundreds of dollars on sportswear. As mentioned earlier, high quality sport bras are costly compared to regular sports bras. Thanks to Boobuddy, one can now purchase regular sports bras and wear them together with Boobuddy for utmost hold.
Slow down the process of sagging breasts. Exercises, whether mild or strenuous, can exert unnecessary pressure on the breast's ligaments. Boobuddy band acts as a compression device which greatly reduces the amount of pressure exerted on these tissues.
Acts as a storage area for small items. If you've gone to the gym and the only things you carried were your phone and keys, these two can be safely tucked in your Boobuddy until the workout session is over.
Be Gone, Gawkers! Being watched is one of the most uncomfortable feelings while at the gym. Well, Boobuddy will prevent that since the breasts will be tucked in place, and you will not receive awkward stares from strangers.
Less irritation and chafing. Boobuddy material is only made from high quality material that will not react with the wearer's skin. The stitches are also made in such a way that they do not rub against the skin during an exercise.
Fits everyone. The Boobuddy strap is adjustable and can therefore fit all sizes. Furthermore, if it is too tight, the user can always loosen it until the tension gets to her desired preference.
Boobuddy Cons:
The only con associated with Boobuddy is that the grip may loosen after frequent use. However, this is a minor problem that can easily be sorted as the band is quite affordable.
As Featured In
How Much Is the Boobuddy?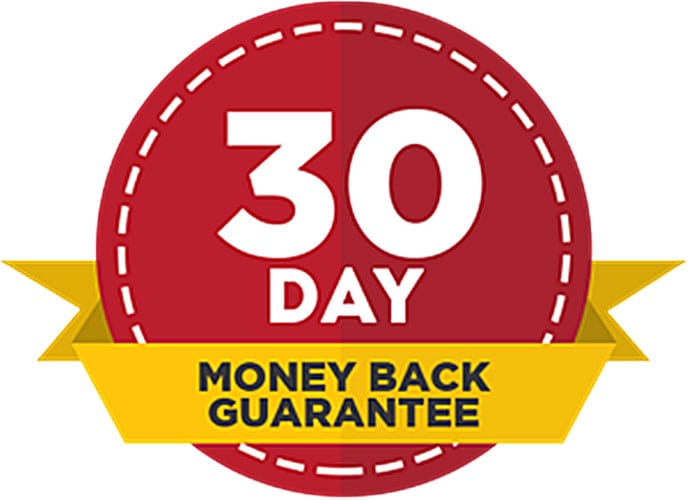 What is so great about this product is its affordability. For just $20, one can get her Boobuddy band accompanied by a 30 day money back warranty.
Considering the amount of pain that comes with working out for even or just a little while, this buying price is equivalent to almost nothing. The price is absolutely worth it for an item that could be used for months (or years if the person works out once in a while).
Where Can I Get a Boobuddy Sports Bra Band?
There are so many knockoff products in the market today. It is advisable to buy the Boobuddy breast support band directly from the official website. This ensures that clients get legit products and do not get scammed. Additionally, purchasing directly from the manufacturer's website ensures buyers get to enjoy certain benefits such as discounts, sales, warranty, among others.
For instance, the website has currently put up a sale where you can get 5 Boobuddy straps at only $60. The offer also comes with free shipping for all orders in the United States.Various buyers have also left 5-star reviews on the website and this goes to show how life changing the product is.
Final Thoughts
For years now, most women have hated the idea of working out in a public space due to the attention that their bouncing breasts attract. This has also gone to affect their esteem as they feel like an eye is constantly on them.
Ladies no longer have to worry about such incidents as Boobuddy is going to change all that. They can now jog, run, jump, or do any other activity freely and the Boobuddy band will ensure that the breasts are properly compressed to the chest.
We definitely recommend the Boobuddy support band. Its outstanding features are about to change the game forever.
With the continual development and increase in technology, gadgets, and gizmos, Adam never has a dull day researching new gadgets. Being an enthusiastic gamer, traveler, soccer lover, and avid car driver means that he always looks for the next cool thing to try out.