GoSun Flatware Reusable Utensils Review - Read Before Buying
Do you attend multiple outdoor activities such as BBQs, picnics, and camping? If yes, you probably find it hard to eat with one-time plastic utensils. Besides feeling flimsy, you end up littering the environment too. In some cases, the event organizers may bring a handful of spoons, and you may end up eating with bare hands. Sometimes, it feels weird to eat using bare hands at home; how do you think it will feel at a picnic or a camping site?
Fortunately, you can forget about all the hassle by arming yourself with a set of GoSun Flatware. This product comes in a set of reusable spoons and a fork constructed from stainless steel. Besides the cutlery, the packaging includes a protective case and a user manual. The pack is lightweight, making it highly portable.
The thickness is about that of 3.5 cards and can quickly fit inside your wallet. Imagine how convenient it can be to walk with a set of utensils everywhere you go. The best part is that these utensils are easy to clean, and you throw them into the dishwasher with the other kitchenware once you're back at home.
We reviewed GoSun Flatware and highlighted all the relevant information you would want to know about this product. This includes the product's origin, the 30-day money-back guarantee, the features, and the benefits of using it. We also reviewed a couple of positive customer feedback to give you a hands-on experience.
Advertisement
CONTINUE READING BELOW

Who Invented GoSun Flatware?
This item makes the seventh crowdfunded product of the GoSun Company, thanks to Nate Maggard, the company's lead designer, for over five years. GoSun is a pioneer business specializing in solar technologies for cooking, cooling, lighting, and even charging household electronics.
The company takes pride in high-efficiency, portable, and eco-friendly products. GoSun Flatware is another innovative product that probably prevents up to 322 plastic utensils from ending in landfills every year.
The company managed to pull about $2.2 million during the 7th campaign, with a record sale of up to 35,000 units shipped.
These values are promising in as far as the campaigns on reversing climate change are still on. By 2050, this product might help save millions of fish in the sea by reducing ocean plastic.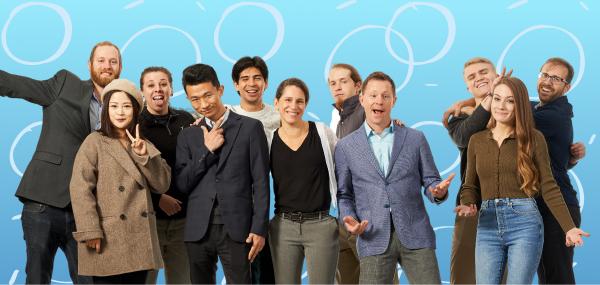 The 30-Day Money-Back Guarantee
There are very few kitchenware products that guarantee 100% customer satisfaction guarantee. Every successful purchase of GoSun Flatware comes with a one-year limited warranty on manufacturing defects and a 30-day money-back guarantee for dissatisfied customers.
Briefly, suppose the set doesn't match your needs and expectations; for any reason, you can ship it back to the manufacturer for a replacement or full monetary refund. Even so, nearly all customers noted they never needed the warranty or money-back guarantee because this product's performance is as advertised by the manufacturer.
What Are the Features of GoSun Flatware?
GoSun Flatware is increasingly becoming popular in BBQs and other outdoor activities such as camping and vacation because of the following features:
BPA-Free Construction Material
A BPA-free label guarantees that a product is safe for human use and the environment. GoSun Flatware features a complete, industrial-grade steel construction material. Unlike plastic items, GoSun Flatware is 100% BPA-free. Eating from BPA-free cutlery or utensils means reduced risks of heart complications, especially in women, and improved learning or memory for children. Some scientific studies also suggest that BPA-free material reduces the risk of eroded teeth and male impotence.
Reusable Product
You can use a single set of GoSun Flatware for up to a lifetime unless you want an extra one for your survival kit. Unlike plastic, stainless steel has unparalleled longevity and durability. Moreover, the cutlery does a simple job of scooping, not digging. You're looking at a product that guarantees reusability as many times as you wish.
Easy Cleaning
Each cutlery has a detachable handle, making cleanup a breeze. In fact, you may not even need a detergent, especially when out in the camp. Food particles hardly stick on stainless steel, and a simple rinse will often get the job done. Still, you can use a detergent from time to time if you want the cutlery to maintain a pristine look. The stainless steel material also dries quickly with zero rust and stains.
Dishwasher Safe
Not everyone likes to clean up after eating, especially when outdoors. You just want to chill and relax. You can return the cutlery inside the pack after eating for a convenient cleaning time. If you're going home in the evening, you can clean your portable fork and spoon with the other utensils using a dishwasher. All the items are dishwasher friendly, whether you choose to detach the handles or clean the cutlery as it is.
Advertisement
CONTINUE READING BELOW

Zero Wastage
GoSun Flatware's design has longevity and durability in mind. A one-time purchase eliminates lifetime worries about replacing your worn-out cutlery. Besides, a single purchase means preventing up to 300 plastics from polluting the planet. Thus you're looking at a product that guarantees zero wastage at all angles. Whether it's saving you money and resources or reducing pollutants, GoSun Flatware has your back.
Self-Contained Packaging
The packaging covers the utensils completely, preventing them from smearing dirt on your other belongings. You can pack the cutlery after use for later cleaning when you have the time. You can still carry the pack the whole day without contaminating your stuff. Most importantly, you won't experience any funny odors when walking around with your cutlery pack.
Lightweight and Ultra-Portable
A single set of GoSun Flatware weighs about 40 grams, which makes a mobile phone even feel heavier on the hands. The thickness of the pack equals 3.5 standard credit cards stuck together. You can carry such an item to literally anywhere without looking suspicious or being a distraction. It can also fit in all your jeans pockets if you don't want to carry it inside the wallet or purse.
Stainless Steel Construction
Lastly, you might want to purchase GoSun Flatware because of its stainless steel construction material. The material resists rust, stains, and corrosion to last longer, up to a lifetime. Remember, stainless steel is the best invention that ever happened to kitchenware. Besides being easy to clean, stainless steel is generally hygienic. Unlike plastic, it is resistant to scratches and peels that may harbor pathogenic bacteria.
How to Use GoSun Flatware
Using GoSun Flatware is one of the easiest and enjoyable things you'll do every time you're out. As noted, the utensils are lightweight and fit in a wallet, purse, or backpack without displacing other items. You only need to pop the utensils out of the case, then slide until it clicks, and you're good to go.
You can use these utensils to stir, scoop, slice, skewer, or spread any food as they are relatively sturdy for the job. Also, you don't have to clean the utensils. Just wipe them with a tissue and return the set into the casing. The casing protects the other belongings in the purse from contamination.
The Benefits of Using GoSun Flatware
Do you complement switching to GoSun Flatware? You could experience the following benefits, enjoyed by more than 300,000 other customers within the US and beyond:
Decreased Plastic Pollution
Plastic utensils are readily available cutlery in parties and salad bars. An average American may use up to 300 plastic spoons and forks in outdoor events per year. How much plastic waste do you think 30 million users introduce to the environment per year?
If the trend continues, the number of ocean plastic wastes will exceed the fish population. GoSun flatware prevents this waste from ending in the rivers and mass water bodies. Remember, there are still other reusable utensils but are pretty impractical for portable use.
Advertisement
CONTINUE READING BELOW

Free Shipping
Imagine free shipping costs to any worldwide location for every successful purchase. GoSun Flatware is relatively affordable to the average consumer. Moreover, the higher the value of your purchase, the more you get to save in percentage discounts.
For instance, a single set attracts a 20% discount, while the discount for a four-set can be as high as 62%. Free shipping means this product makes a perfect gift for your long-distant friends and relatives. You'll likely spend the same amount you spent acquiring your set.
Hassle-Free Maintenance
The modern spacecraft ship uses 301 stainless steel, the same construction material used in GoSun Flatware. This material has prolonged longevity since it is resistant to rust, stains, and corrosion.
That means they are easy to clean and will last for years to guarantee your money's value. Most importantly, you can clean the cutlery together with your other utensils using a dishwasher. Whether you're an office person or spend a lot of time in the field, GoSun Flatware guarantees you a good experience during meal times.
Be Ready, Anywhere
GoSun Flatware is your everyday carry. The same you can't forget your wallet or purse when leaving the house is the same way you'll not leave your reusable cutlery behind. As noted, it fits in the wallet, and it will probably be together with your cards.
You might have other reusable options but will likely create a mess on your stuff, that is, if they fit in the wallet or purse. GoSun Flatware is discreet, and no one will know you're carrying it around. There are endless ways of carrying your GoSun Flatware. It can be inside the pockets, a pouch, backpack, or an elastic band.
Wide Applications
What can you do with a cutlery set that goes with you to any place? The list is endless. That's what GoSun Flatware offers; endless applications at a relatively affordable price tag. You can use the utensils to scoop your favorite ice cream or smoothie. You can even stir beverages or as a skewer for salad. These utensils feature a sturdy stainless construction material, safe and ideal for any feasting. Moreover, the casing allows you to store used utensils for later cleaning when it's more convenient.
Advertisement
CONTINUE READING BELOW

What Other Customers Say About GoSun Flatware
As noted, there are more than 350,000 GoSun Flatware units in circulation up to date. The numbers will likely spiral in the coming months because nearly every consumer wants to participate in eco-friendly initiatives. GoSun Flatware guarantees what other products cannot offer; convenience and zero-carbon print. Most customers are happy with this innovative cutlery and had the following to say:
One customer noted that GoSun Flatware is one of the coolest items that shouldn't miss in a survival kit. This customer owns two sets, one for his daily use and the other for an emergency in the survival kit. He also says that GoSun Flatware is easy to use and clean, thus very hygienic. He gets compliments everywhere he goes and sees the value of every single dollar spent on this item.
Another customer says that using GoSun Flatware greatly reduces plastic waste ending up in the bin. Since she purchased the set, she never fails to remind restaurants not to include plastic cutlery in her orders. However, this customer notes that the cutlery may not be as deep as traditional utensils but is still worth every penny. She bought extra sets for gifts and just in case she needs an extra set for camping.
The last customer says that she gifted GoSun Flatware to her friends, who swore never again to use plastic utensils for their outdoor activity. His friends noted that the set is highly portable, and no one should have an excuse of littering the planet henceforth. While we are still at the beginning of the milestone of eradicating plastic pollution, GoSun Flatware makes a significant step in that direction.
Go Green with Portable Utensils
Plastic cutlery should be a thing of the past with GoSun Flatware in your pockets. If you're yet to receive this gift from your friends, maybe you should surprise them first with it. All authorized vendors give a free pack for every three sets bought.
With such a budget-friendly practice, you'll never have to litter the planet again. In other words, saving the world has never been sweeter than with GoSun Flatware. Place your order today and have it shipped right to your location at no extra costs whatsoever. Moreover, every day is a discount day for GoSun Flatware.
With the continual development and increase in technology, gadgets, and gizmos, Adam never has a dull day researching new gadgets. Being an enthusiastic gamer, traveler, soccer lover, and avid car driver means that he always looks for the next cool thing to try out.