Lanmodo Automatic Car Tent Review
Introduction
I travel almost constantly for work. Many weeks, it feels like I spend more time in my car than I do in my home. I have to be at the client's location regardless of weather, and returning to a boiling hot car is a constant frustration.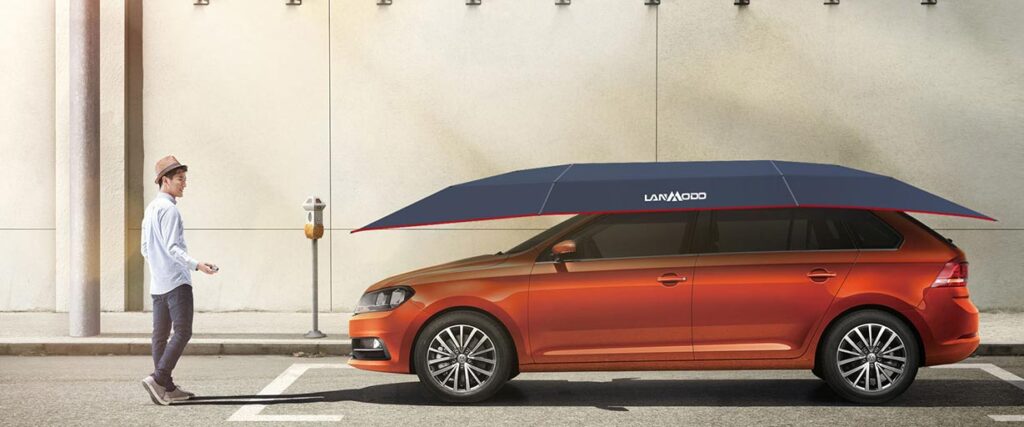 But winter is even worse. Having to clear off the snow and ice before driving is an insufferable hassle. To be honest, I was not even aware that a product like the LANMODO Car Tent existed. But it is a game-changer.
Can This Car Umbrella Protect Your Car From Natural Disasters?
Things to Consider Before Buying a Car Tent
Car tents are a unique solution to a problem that everyone has. Once your car is outside of the comfort of your garage, it can become extremely vulnerable. Whether it is being baked by the sun, pelted by snow, or soaked by rain, the environment can be a harsh influence on your vehicle. An automatic car tent is like an instantly deployable garage for your car. It protects your car from potential damage and gives you peace of mind.
This is a product with almost universal appeal. Whether you travel for work or simply hate returning to a hot car at the end of a long workday, the ability to have your vehicle covered is invaluable. But heat is not the only problem this product solves. If you live in an area that receives snow, a car tent prevents the arduous task of scraping damp and frigid sludge off your windshield. Rather, a deployable car tent allows you to simply fold the tent at the push of a button and be on your way.
However, the seemingly infinite uses of this device aren't just for the weary commuter. An automatic car tent can also make recreation a lot more enjoyable. Whether you're relaxing in your car at the beach or enjoying a vibrant tail-gating party, a car tent allows you to have shade and protection wherever you venture.
But this need not be a mere occasional use product. Social media has been inundated with the "van life" movement, wherein people experience the freedom of life on the road living in their vehicle. For these intrepid travelers, a car tent affords a more comfortable place to call your home. As you can see, almost anyone can benefit from a product like the LANMODO Car Tent.
Advertisement
CONTINUE READING BELOW

What Exactly is a Car Tent?
Perhaps the best way to think about the LANMODO Car Tent is as the world's strongest umbrella for your car. When stored, the tent takes up hardly any space. However, once parked, deployment is unbelievably simple. You simply place the folded device on the roof of your car, where it attaches using a patented suction-cup clamping mechanism. Then, you simply press a button on the included wireless remote and watch the LANMODO magically unfold to a covering large enough to protect almost any car.
The ease of use is one of the key features of this product. Because it is so simple to install and remove, protecting your car will become a matter of habit. Whether you're using it to protect your car while you are at work, or you are a full-time road warrior, the LANMODO will excel at protecting you and your vehicle from the hazards of life.
LANMODO Tent Pros:
Extremely Easy to Deploy
Very Compact When Folded
Long Battery Life
Versatile Design
LANMODO Tent Cons:
Not Recommended For High Winds
Can be Difficult to Install on Taller Vehicles
Features and Benefits
Now that you are familiar with the idea of the LANMODO Car Tent, let's look at some of the reasons why this is such a well-thought-out product.
Protects Your Car and Keeps You Comfortable
Of course, the primary motivation for purchasing a LANMODO Car Tent is to protect your car. There are countless dangers to your car in the world. Acid rain can damage the paint. Hail can arrive without warning and irreparably dent your hood and trunk. Snow can adhere fiercely to your car, causing an uncomfortable inconvenience. However, once your car is protected under the LANMODO Car Tent, these concerns are no longer weigh on your mind. According to LANMODO, the multi-layer fabric has been designed to withstand almost any abuse. Thus, these dangers don't pose a risk to your car anymore.
The LANMODO Car Tent was also designed with comfort in mind. By shielding the car, it protects the interior and keeps it cool in the summer. No longer will you have to get into a stiflingly hot car at the end of a long day. This is also a great product for pet owners. While care should still be taken if you intend to leave a pet in your vehicle, the additional shade provided by the tent will go a long way towards keeping your furry friend cool.
Wireless Battery Powered Operation
The problem with many car covers is a lack of convenience. If we're being honest, you are very unlikely to use a product unless it is quick and easy to utilize. This is perhaps the best feature of the LANMODO Car Tent. The LANMODO Car Tent charges over any power source, including the power outlet in your car. Once charged, the device is ready to go for up to 45 days. To deploy it, it is a simple matter of setting it on your car and pressing a button, which causes the tent to automatically deploy. All told, the setup can be done in under thirty seconds. Even in the rain, the process can be done so quickly that you are extremely likely to use the product every day.
Double Layered Canvas for Wind Protection
A tent is only as good as the fabric it is made from. The manufacturer took a great deal of care to ensure that this was a high-quality product that will withstand the rigors of use for years to come. The tent is made from military-grade fabric that is designed specifically to cope with bird droppings, acid rain, or harsh salt air. Further, the fabric includes a woven reinforcement pattern that greatly increases the strength of the tent. Because of this cross-weave pattern, rips are simply not a concern. Thus, you do not need to worry about branches or other hazards. The LANMODO Car Tent is built to survive.
Further, the design of the tent is intended to cope effectively with high winds. Forecasts can often be unpredictable, and you do not want to have to worry that a gust of wind could damage your tent or car. Thus, the LANMODO Car Tent has a double-layered design. This allows wind to pass through it, rather than risk catching the tent. Therefore, even in high gusts of wind, the LANMODO will remain safe and secure.
Built in USB Charging
Attention to detail can make or break a product, and the LANMODO Car Tent includes countless thoughtful details. One of the best is the USB charging capability of this automatic car tent. As mentioned above, the device incorporates an extremely large battery pack that allows it to remain charged for over 45 days. However, we have all been in a situation where our phone is about to die, but we do not have the means to recharge it. Well, this car tent has you covered in more ways than one! The manufacturers included a USB port on the side of the tent, which allows you to use the device as a portable battery pack to charge your phone. Or, it can be used to power lights or a fan for use while camping or tailgating. It is a small detail, but a hugely impactful one.
Can be Used Independently as a Shelter
Another nice feature of the LANMODO Car Tent is that it can be used as a shelter even without your car. Certainly, the primary use case for this product is as a means to protect and shade your car. However, it is always nice when a product can fulfill multiple roles. The LANMODO Car Tent includes an independent stand that looks a lot like a camera tripod. This mounting surface allows you to place the automatic car tent onto this stand, rather than on the top of your car. You use the suction device to secure the tent just as you normally would, and press the remote button. Then, you have a convenient shelter for camping, picnicking, or any other time you need protection from the rain or sun.
To be clear, this product is not likely to be your primary sleeping enclosure while camping. However, anyone who has spent time in the great outdoors will tell you that you can never have too much shelter. Thus, having a convenient, large, and easy to deploy shelter at the ready in the back of your car is a great additional benefit to the LANMODO Car Tent.
It Can be Fully Inclosed
While the LANMODO Car Tent is normally used as just a roof, that is not the extent of its functionality. The device also includes side panels, allowing the tent to be transformed into a fully enclosed shelter. There are two primary reasons for this. First, it can provide additional protection for your vehicle if you plan to leave it for an extended period. But you will remember that the LANMODO Car Tent can also be used as a standalone structure. Thus, with the side panels installed, you are afforded a private solace away from prying eyes or pesky bugs.
Includes an Anti-Theft Strap
One concern I initially had with the LANMODO Car Tent is theft. While it is an incredibly useful device, the fear of it being stolen gave me pause. However, this concern was not lost on the designers. To prevent attempted theft, they included straps that attach to the unit and are designed to be closed inside the doors of your vehicle. Thus, once you have installed the tent and locked your car, it will be impossible to remove the device without first unlocking your car. This is yet one more example of how this device allows you to have peace of mind. https://www.youtube.com/watch?time_continue=8&v=wPRR3nRBfbg&feature=emb_logo
Social Proof
While the idea behind the LANMODO Car Tent seemed great, I'm not the type of person to blindly trust a product. Thus, I did some digging to read reviews of this automatic car tent to see how it performs for long-time users. Overall, the feedback was universally positive. Some owners mentioned that for shorter people (or taller vehicles), installation could be somewhat tricky. However, one solution to this was to place the device on the roof of the vehicle by lifting it through the sunroof, therefore making it easier to reach.
I was somewhat concerned about the durability of the LANMODO car umbrella. Yet, in my research, I was unable to find any complaints or concerns regarding the reliability of the mechanisms. It seems that this isn't just a good idea, but great execution as well.
CLICK HERE To find more real customers reviews.
A Few Alternatives
While the LANMODO car umbrella is a unique product, there are a few similar products on the market as well. Here are a few to consider.
AICase Car Tent Umbrella
The AICase is a similar product to the LANMODO Car Tent. As such, the function is broadly similar. However, there are a few distinctions that, in my opinion, leave the LANMODO as the winner. First, the AICase is a smaller tent. For those who own smaller cars, this may not be a problem. However, I find the flexibility of the larger size to be a sizable benefit. Further, the AICASE lacks some of the more clever features of its competition.
For example, it does not have a USB port for external device charging. Admittedly, this is not a huge deviation, but it is nonetheless an oversight. Most importantly, the reviews of the AICase are less positive. Several owners noted that the operation of the mechanism was less smooth. Further, some owners noted that the device became less reliable over time. However, the AICase is a less expensive product. Thus, if you prioritize value over absolute quality, it may be an alternative to consider.
Rooftop Tent, Automatic Folding Remote Control Car Umbrella with Removable Charger
Compared to the AICase, this is a harder product to recommend. The primary issue is that, despite having fewer features, it does not cost any less. Thus, it is hard to justify buying this as an alternative. The primary oversight of this rooftop tent is that it cannot be used as a stand-alone shelter. Thus, as a less functional product, the price is even harder to stomach. Further, several users noted reliability issues stemming from the power source. With so many alternatives, this may be a product to avoid.
FBSPORT Car Tent Movable Carport
Anyone looking for a more budget-friendly alternative to the LANMODO car umbrella should give strong consideration to the FBSPORT. In truth, the FBSPORT lacks some of the attention to detail of the LANMODO. For example, it can't be used as a standalone shelter, it lacks a USB port, and the size is slightly smaller. However, it does incorporate several good qualities. The FBSPORT echoes the double-layered design of its competition, which should make it well equipped to deal with wind. Further, it includes anti-theft straps. Reviews have been positive for this product as well. Despite its budget price, users have generally reported that the device has been reliable and easy to use. Thus, if you want a lot of functionality but have a limited budget, this is a good alternative.
Conclusion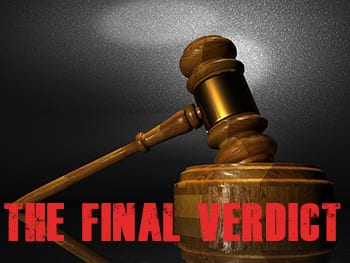 The issue of heat, wind, and rain has been plaguing car owners since the invention of the car. Given the ubiquity of the problem, it is shocking that it has taken so long for a product like this to arrive on the market. In so many contexts, the LANMODO Car Tent is a lifesaver. It is hard to overstate how pleasant it is to return to a protected and dry car.
Not having to worry about your car being damaged is, frankly, worth the price alone.This is a great product for anyone who owns a car. Whether you travel for work or just want to know your car is protected no matter where you park it, this is a solution that makes your life better.
My favorite application for the LANMODO Car Tent is camping, though. As an avid camper, I have been searching for a solution to make my car a more comfortable place to relax in the wild. The shade and cover afforded by this tent are simply superb.
If you are on the fence about whether the LANMODO Car Tent is for you, let me settle your indecisiveness. Make the jump. You will not regret it.
With the continual development and increase in technology, gadgets, and gizmos, Adam never has a dull day researching new gadgets. Being an enthusiastic gamer, traveler, soccer lover, and avid car driver means that he always looks for the next cool thing to try out.