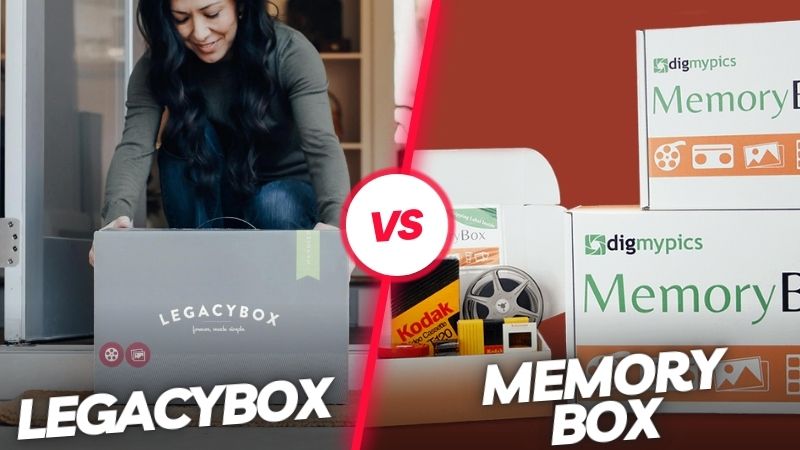 As individuals navigate the digital age, seeking the optimal solution to convert their precious analog memories into contemporary formats becomes a critical endeavor. In this pursuit, it is paramount to explore and scrutinize the various options available, to ensure these cherished moments are preserved with utmost quality and care. This article aims to illuminate the comparative features of two distinguished digitization services – Legacybox and Memory Box by DigMyPics. Through an in-depth analysis, we will highlight their unique offerings, strengths, and considerations, providing a comprehensive perspective that allows you to make an informed decision tailored to your specific digitization needs.
Final Verdict
Upon comprehensive analysis of Legacybox and Memory Box, it's clear that each service possesses its unique strengths and considerations. Legacybox, having a long-standing reputation and a vast customer base, offers a reliable service.
Their extensive communication updates, which keep customers informed throughout the digitization process, add a layer of trust and transparency to their service. Moreover, Legacybox frequently provides discounts and deals, which could potentially lower the cost of the service, making it a more affordable choice for some customers. However, one point to note is that Legacybox does not provide restoration or enhancement services, meaning existing flaws in the original media might be reflected in the digital copies.
On the flip side, Memory Box excels with its suite of additional features like color correction, dust removal, and instant online viewing, contributing to the quality of the final digital product. However, with less extensive customer reviews compared to Legacybox, potential users might not get as broad a perspective on their service.
In terms of pricing, both services are competitive and frequently offer discounts and deals. Yet, Memory Box presents a slightly lower cost for additional items, which could be a deciding factor for those who possess a larger collection to digitize.
In the final analysis, your choice between Legacybox and Memory Box should cater to your specific needs, budget, and the value you place on additional features. Conducting thorough research and understanding each service's offerings are key to making the best decision for your media digitization needs.
Legacybox vs. Memory Box Comparsion Table
Expedited turnaround time

WHAT FORMATS THEY CONVERT

VHS, VHS-C, Mini-DV, Hi8, Digital 8, MicroMV, Betamax, 8mm Video Cassette

VHS, VHS-C, Hi8, Video 8, Digital 8, MiniDV, Betamax

16mm, 8mm, Super 8, Regular 8

Prints, 35mm Negatives, 35mm/126 slides

Prints, negatives, slides

Reel to Reel, Audio Cassette, Micro-Cassette

Cassette tape, reel to reel tape

(depends on the package size)

(depends on the package size)

$59.99 for 2 sets of 25 pictures

$279.99 for 10 sets of 25 pictures

$559.99 for 20 sets of 25 pictures

$1099.99 for 40 sets of 25 pictures

(depends on the package size)

$279.99 for 10 audio items

$559.99 for 20 audio items

$1099.99 for 40 audio items

(depends on the package size)
About Legacybox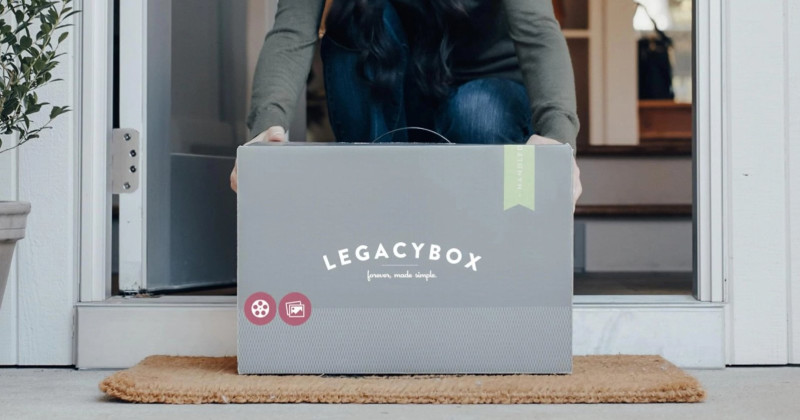 In your quest to explore methods or services for transferring your treasured old media, you are likely to encounter Legacybox, a highly renowned and widely recognized option that stands out for its professional approach. Having established its roots in 2003, Legacybox has emerged as a frontrunner in the field of digitizing analog media. With its headquarters situated in Chattanooga, Tennessee, the company has gained significant traction, thanks to its commitment to delivering simplicity and high-quality service. Notably, all media entrusted to Legacybox undergo professional digitization within the United States, a fact that has earned the trust of over 1 million satisfied customers.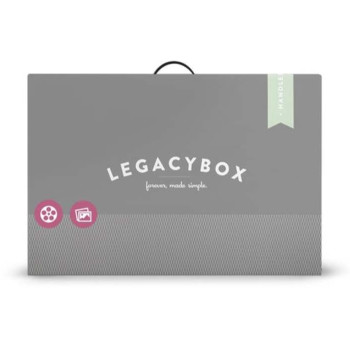 What we like
Accepts a variety of analog media, including old audio formats
Competitive pricing and deals
Shipping box kit included with a prepaid shipping label
Suitable for large and small orders
They use barcodes sticker for better monitoring of your media
What we don't like
Longer turnaround time (around 6-8 weeks)
About Memory Box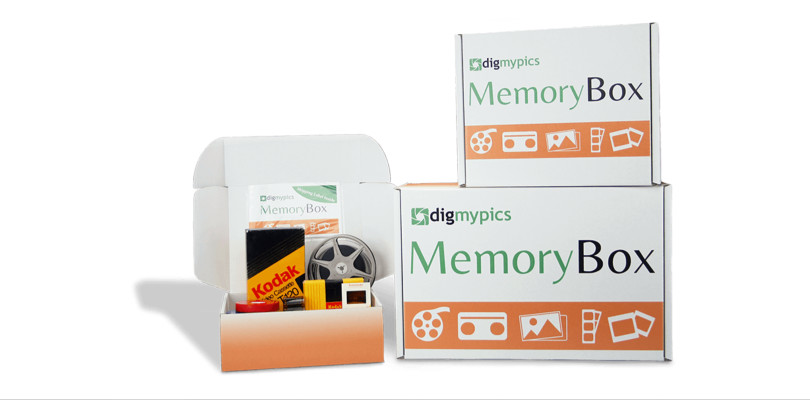 Memory Box, a professional digitizing service offered by DigMyPics, distinguishes itself as an online-based platform that incorporates several standard features prevalent in many other companies today. The company, founded in 2002 and headquartered in Gilbert, Arizona, has garnered attention due to the existence of two distinct websites, DigMyPics and DigMyPics MemoryBox, which has caused some confusion among potential customers conducting research.
The discrepancy between these two services lies in how media is sent to the company and the payment structure. For instance, DigMyPics does not provide a shipping box kit priced by the scan of media, whereas DigMyPics MemoryBox includes the box kit and charges per item added to the box. This distinction is important for individuals seeking clarity when selecting the appropriate service for their digitization needs.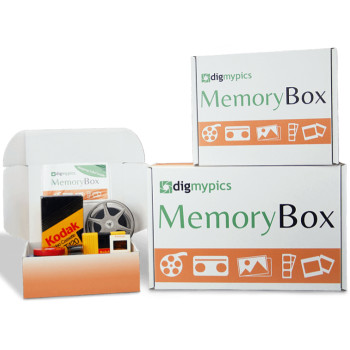 What we like
Professional digitizing service since 2002
Able to digitize most types of media
Offers color correction, rotation, and dust removal
Various box kit sizes
What we don't like
Unclear international service availability
Side-by-Side Comparison of LegacyBox and Memory Box
To provide a comprehensive understanding of the services offered by Legacybox and Memory Box, it is essential to examine the types of media they accept and can convert. Upon initial examination, it becomes evident that both services accommodate a wide range of media, including photos, slides, negatives, videotapes, old films, and audio.
Let's delve into a side-by-side comparison of the supported media formats for each service, highlighting any notable differences. The table below outlines the media formats supported by Legacybox and Memory Box:
| Service | Videotapes | Old films | Photos | Slides | Negatives | Audio |
| --- | --- | --- | --- | --- | --- | --- |
| Memory Box | VHS, VHS-C, Hi8, Video 8, Digital 8, MiniDV, Betamax, DVD Upload | 8mm Film, Super 8 Film, 16mm Film | Loose Prints Up to 8 X 10, Non Standard Prints1 (Cards, children's artwork, documents, IDs, clippings, etc.) | 35mm Slides, 126 Slides, 110 Slides, 127 Slides, 110 Pocket Slides, Glass Mounted Slides | 35mm Negative Strips, APS Film, 126 Negative Strips, 110 Negative Strips | Cassette Tapes, Reel to Reel Audio Tape |
| Legacybox | VHS, VHS-C, Mini-DV, Hi8, Digital 8, MicroMV, Betamax, 8mm Video Cassette | 8mm, Super8, Regular 8, 16mm | Prints | 35mm/126 slides | 35mm negatives | Reel to reel, audio cassette, micro-cassette |
Shipping Media Box Kit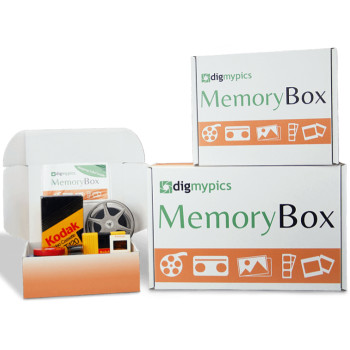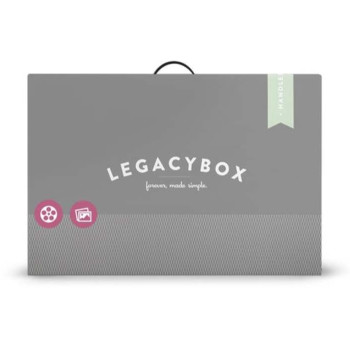 Both MemoryBox and Legacybox offer a similar process when it comes to their shipping box kits. These kits are designed to accommodate the media you wish to convert, and you can select the size of the box kit based on the number of items you have.
With MemoryBox, the conversion process is determined by the number of items. Each item can be considered as one tape, one 50-FT film reel, or one set of 25 images. Similarly, Legacybox follows the same principle, where one item is equivalent to one tape, one film reel, or one set of 25 images.
The box kits are available in different sizes to accommodate varying quantities of media.
MemoryBox offers box kits in sizes of 4, 10, 20, and 40 items, while Legacybox provides box kits in sizes of 2, 10, 20, and 40 items.

If you wish to add extra items to your order, both services offer the option. However, there is a slight difference in pricing. Legacybox charges $17.99 for each additional item, whereas MemoryBox charges $15 for the same service.
By offering the flexibility of box kit sizes and the option to include extra items, both MemoryBox and Legacybox strive to accommodate customers with varying quantities of media for digitization.
It is worth noting that both MemoryBox and Legacybox provide their box kits with a comprehensive step-by-step guide and prepaid shipping labels for added convenience.
How Do They Work?
When it comes to the operational process of both services, Legacybox and Memory Box, they follow a similar framework.
To initiate the process, you first determine the amount of media you wish to send for digitization. This step is crucial as it enables you to select and order the appropriate box kit.
It's important to note that additional items can be included in your order for an extra cost, providing the flexibility to add more media if desired.
Once you have determined the number of items, you visit the official website of the respective service and choose a box kit that corresponds to the quantity of your media. This ensures that you receive a box kit that adequately accommodates your items.
The chosen service will then send the box kit to your doorstep. Upon receiving the box kit, you proceed to fill it with your media.
At this point, a slight difference between the services emerges. With Legacybox, you are provided with barcode labels that need to be affixed to each item you include in the box. These barcode labels ensure proper tracking of your media throughout the digitization process. Legacybox also includes extra codes if you wish to add more items to your order.
On the other hand, Memory Box does not require the use of barcode labels. You simply fill the box with your selected items.
Once you have packed your media, you affix the prepaid shipping label that was included in your box kit to the outside of the box. You can then drop off the box at the nearest post location or arrange for a pickup, depending on the instructions provided.
Both services offer online tracking for your shipment and order status, allowing you to monitor the progress of your media throughout the entire process. Legacybox goes a step further by providing up to 12 email updates about the status of your order, offering you peace of mind and keeping you informed every step of the way.
Transfer Process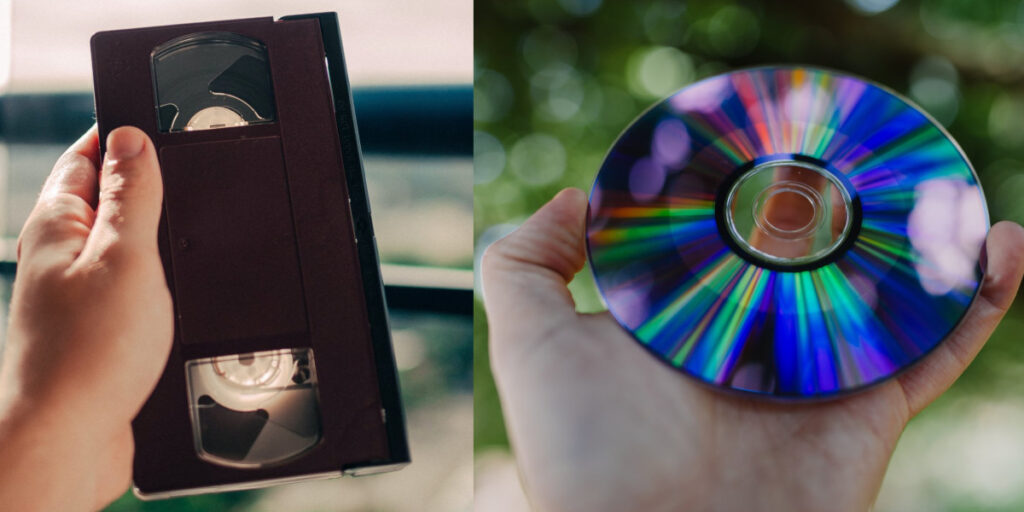 MemoryBox focuses on high-quality results and provides additional features such as instant online viewing of tapes, snapshot creation, blank video trimming, searchable text for videos, color correction for photos, conversion of all photo types, scratch and dust removal for slides and film, real-time scanning, and movie film with sound. On the other hand, Legacybox aims to achieve the best quality conversion but does not offer restoration or enhancement services, meaning any issues with the original items may be present in the digital copies.
What Do You Get Back?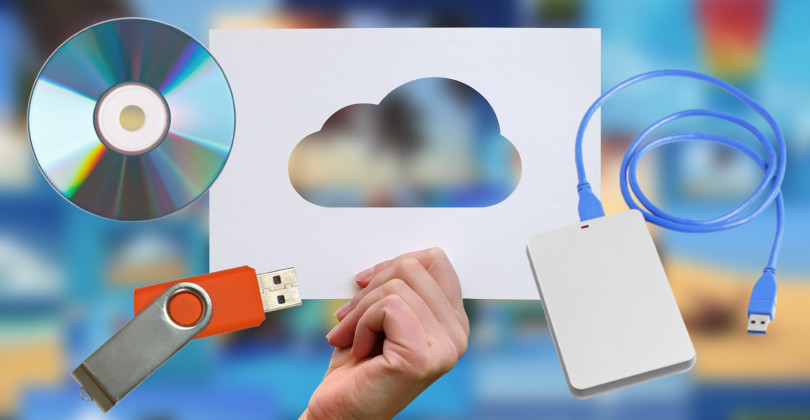 Once your media has been digitized, the next step is to determine how you would like to receive the digitized files. Both Legacybox and Memory Box provide options for digital storage devices or online access during the ordering process.
Both services offer the choice of receiving your digitized media in multiple formats, such as a DVD set or a flash drive. Additionally, you can opt to download the digitized files directly.
In addition to these options, Memory Box goes a step further and provides the choice of an external hard drive as well, giving customers more flexibility in selecting their preferred method of digital storage.
Turnaround Time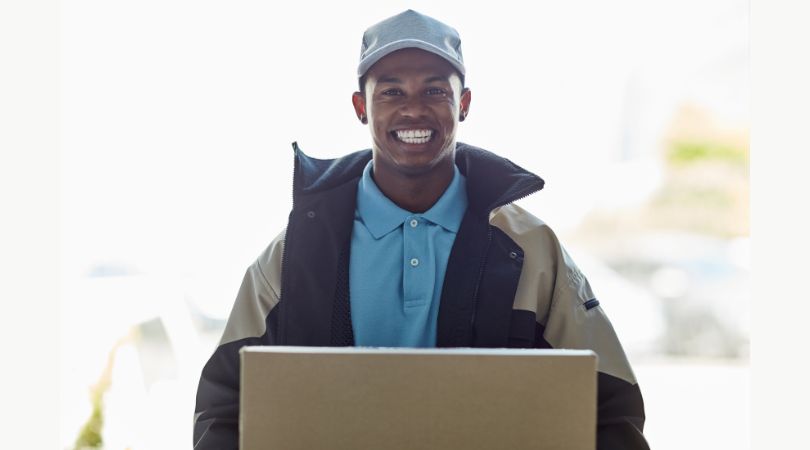 The turnaround time for both Legacybox and Memory Box is an important factor to consider when selecting a service.
Legacybox, as per their own estimation, anticipates a completion time for their services to be roughly between 10 to 12 weeks. This duration encompasses the whole process, from the point of sending your materials to the point of receiving the final digital format.
However, some customer feedback suggests a quicker turnaround. A number of clients have reported receiving their completed orders within a significantly shorter period, approximately two weeks.
In contrast, Memory Box has a turnaround time that can range from 10 to 20 plus business days, depending on the volume of orders.
Both services offer rush order options for customers who require expedited digitization. Legacybox provides a 10-day priority digitizing service, while MemoryBox offers a rush service at an additional cost of 50% of the scanning price or $50.
These rush order options allow customers to meet specific deadlines and ensure a faster delivery of their digitized media.
How Much Do They Cost?
Service
Number of Items
Original Price
Current Discounted Price
Memory Box
4 items
$130
$52
10 items
$320
$128
20 items
$620
$248
40 items
$1200
$480
Legacybox
2 items
$65.98
$35.98
10 items
$299.98
$159.99
20 items
$599.98
$319.99
40 items
$1,179.98
$629.99
Service
Box Size
DVD Set
One Download and 1-Year Storage
Flash Drive
Disc Set
Memory Box
4 items
$14.95
$6.95
$6.95
$14.95
Legacybox
2 items
One download is $5.99 or $5.99 annually for unlimited downloads.
$5.99
$5.99
It's important to note that the prices for digital copies can vary depending on the number of items or the size of the box chosen. Therefore, it's advisable to refer to the pricing information provided by each service to determine the specific costs for the desired number of items or box size.
Where Are These Two Services are Available
Legacybox is currently available for customers within the contiguous United States. They do not offer shipping to Hawaii, Alaska, Puerto Rico, or Canada.
As of current information, Memory Box provides its services exclusively within the contiguous United States.
For customers located outside of these areas, a possible solution is to utilize the services offered by DigMyPics. Their a la carte service allows for flexibility and customization, as per your needs.
Keep in mind, however, that customers will need to take responsibility for properly packaging their materials and arranging for the shipping to DigMyPics' facility in Gilbert, Arizona, since a pre-packaged box is not provided. You can check out more details and place your order via their website: DigMyPics.
Customer Reviews and Ratings
It's always advisable to scrutinize customer reviews when considering any product, particularly services. In our assessment, we found that Legacybox has gathered a larger number of customer evaluations compared to MemoryBox. Legacybox has been rated 3.5 out of 5 based on 749 reviews on Sitejabber and 4 out of 5 based on 645 reviews on Trustpilot.
Contrastingly, MemoryBox, despite boasting a high 4.9 rating on Google Reviews, has a smaller volume of feedback with only 215 reviews in total. On Facebook, MemoryBox has a 4.1 rating from 20 reviews.
While these ratings seem impressive, it's important to remain wary of potentially manipulated feedback, where negative reviews might be hidden or deleted to inflate overall customer ratings.
On the whole, both Legacybox and MemoryBox enjoy favorable ratings and predominantly positive customer reviews. However, it's essential to remember that the satisfaction derived from a service is subjective. Factors such as the condition of the original media, type, and more can influence user experience, and it's inevitable that some customers may not be completely satisfied with the results.
---
Abdo is a Zoopy writer who loves spending his free time outdoors, camping, and enjoying the peace that nature brings. He also enjoys fixing things - he's particularly good with electronics. His favorite movie is I Am Legend, and he's fascinated by survival gear and safety.
---