Getting a smartwatch can help you meet your fitness goals and exceed them. When it comes to picking out the right fitness watch, some work, and some that do not, you need to know how to look at the different features. The various functions will let you know if they will work for your needs, takes time, and knowing which one is the best for all functionality takes research.
What should you consider before buying a Smart Watch?
Before you buy the first smartwatch you find, you should know how to look at each, so you know if it will work for your activities and present you with accurate data. You need to consider the following when looking at each watch.
Features
When it comes to selecting a watch for complete usability, you need to know what you want to use the watch for. If you are looking for specific types of fitness tracking, you need to make sure the smartwatch will track the activity you need it for. The features should be easy to use for everyone and sync with your smartphone so you can track your progress on your Android or iPhone.
Watchband Adjustability
Adjusting your watchband seems like a simple thing, but if the watchband is poor quality, it will not fit snuggly to your wrist or tear with constant use. The best type of wristband adjusts for all sizes of the wrist and is flexible as well as durable. The watch band durability will help with the effectiveness of your watch and longevity.
Notifications
Staying connected is vital in our busy modern world. You need a watch that will keep you informed of your text messages, phone calls, and social media activity. The more sophisticated the watch is, the more you will remain connected to your friends, relatives, and co-workers.
Battery Life
Long battery life is a must for any watch, but when the watch is a smartwatch, that battery life needs to be reliable and dependable for days of activities and communication. Long battery life for a smartwatch varies across brands and usage. Most smartwatches have a battery life of up to five days, but the advances in smartwatch technology have extended the lifespans depending on how you use the watch.
The more activities you use the watch for, the more likely you are to use the battery up faster. The average user is receiving notifications, tracking activities, syncing with your phone, and making phone calls your battery will die more quickly than if you are just counting your steps.
Water-Resistant or waterproof
Not many types of technologies are water-resistant and most only water-resistant. Considering water-resistance for your smartwatch goes beyond wanting to know if you can swim with it. Just sweating can cause damage to some inferior quality watches.
The IP rating on each watch will let you know how water-resistant the watch is. The ratings go from zero to nine when judging the second number of the IP rating. The high the number is, the more excellent the water resistance. Keep in mind that not everything is entirely waterproof before you make your purchase.
What is the xWatch Smartwatch?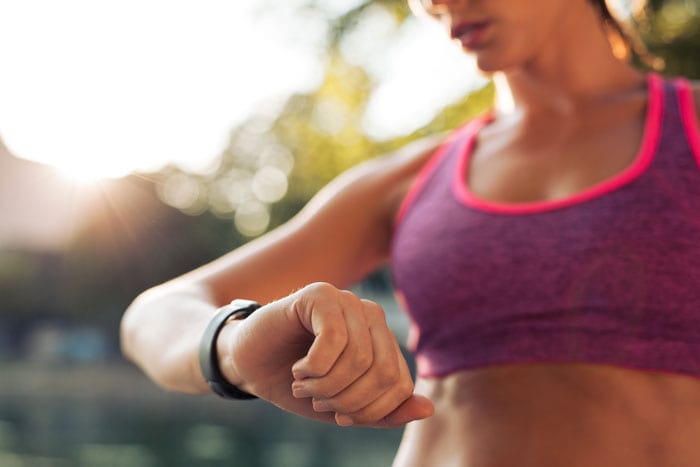 The xWatch Smartwatch is the latest in fitness watch technology. The watch has an easy to use touchscreen that is a bright HD display that is multi-colored. The x watch allows you to track all your fitness goals and your sleep so you can get the most out of your life.
The smartwatch comes ready to use for multiple types of fitness activities. The touchscreen is an HD and easy to use for all kinds of users. You can adjust the settings to meet your needs with a few taps of the buttons. The screen is multiple colors to make it attractive and easy to glance at as move and live your life.
xWatch Pros:
You can track all kinds of exercises with multiple features
The watch has a scratch-resistant glass screen that makes it more durable than other watches
The display of the watch is bright colors for easy use and attractiveness
xWatch Cons:
The watch is not cost-effective
If you have smaller wrists, the watch can be clunky
The watchband can slip with use
HD Touch Screen
The HD Touch screen is easy to use while you exercise. The display lets you track your progress and adjust your goals while on the go. Your new xWatch is compatible with your Android or iPhone, so you can use your watch to receive phone calls, texts, and track social media posts that you follow.
You can change the faces for your lifestyle needs and customize it how you watch. You can have all your goals displayed on your one screen to help you stay focused and organized.
You can change the faces for your lifestyle needs and customize it how you watch. You can have all your goals displayed on your one screen to help you stay focused and organized.
Scratch-resistant Glass
The xWatch comes with a touch screen display and an easy to adjust the dial on the side. The materials used in its construction are top-on-the-line for longevity. The glass on the front and back of the smartwatch is extra resistant to scratches and damages, so you will always see what your progress is.
Silicone Watchband
The xWatch for the x watch is a comfortable and durable silicone that flexes with your wrist with every movement you make. The watchband comes with permanent holes to adjust the size of the band to fit your wrist and take it on and offer.
Fitness Tracking
The xWatch is completely lightweight and ideal for all kinds of training or tracking. The watch display lets you tap the watch for music so you can adjust your workout music without ever reaching for your phone. The fitness watch allows you to count your steps and set goals to exceed them.
An Electrocardiogram (ECG) monitor comes built into the watch so you can monitor your heart rate during your exercises. You can also use it for tracking medical conditions to stay fully informed about your health.
Long Battery Life
The Xwatch has a long battery life that will keep you going for days if you are unable to charge. The battery life will last up to five days without charging if you have only used your watch features sparingly. If you are a frequent user of your watch, you will have at least three days of battery life.
In case you are unable to charge your watch in time, the xwatch comes with a quick charge feature that speed charges your watch in as little time as an hour. Your watch will fully charge within the hour you need it to be, and you can continue using the xWatch features again.
Sleep Tracking
The xWatch comes with the ability for you to monitor your sleep. The sleep tracking feature presents you with real data for your restless night, so you know where your problems lie. You can take this information and work to adjust your sleep patterns for better quality sleep that you can consistently improve.
For Everyone
The xWatch is simple and easy to use for anyone that wants to be connected and fitness conscious. It is a watch you can use as a child or as an older adult. The controls are simple touchscreen actions that are reactive to your fingertips so you can change settings and face without effort.
What do Buyers of the xWatch think?
Buyers of the xWatch love the battery life. They no longer have to worry about it dying in the middle of their day. The quick charging time for the battery means they can get back to moving and doing without taking too much time away from their tracking.
They also fully appreciate the messages they can receive on the watch, from text messages to emails. It helps them stay informed while they go about their business. They love never missing a phone call and always knowing what their day's calendar has in store for them.
Sleeping problems are across the developed world where work and light are a constant stimulant. The x watch has helped more than one buyer find their sleep rhythm and understand what their body is telling them. It also helps them make changes to their routines so they can enjoy better sleep.
What are Alternatives to the xWatch?
Smart Watch, Sport Waterproof Smartwatch
The SmartWatch waterproof fitness watch connects to your iPhone or Android so you can monitor your progress using your phone as well as stay connected. The smartwatch helps you remain connected to your friends, family, and colleagues through alerts from text messages, phone calls, or social media posts.
The smartwatch helps you track your activities with seen build-in modes for football, running, walking, skipping, cycling, basketball, and badminton, so you know how each activity affects your body. The smartwatch will show you your heart rate and blood pressure in real-time so you can adjust your lifestyle as you need.
Smart Watch Pros:
The smartwatch has an IP 67 rating for water-resistance
The watch comes with a step and calorie counter to help you stay on track.
You can receive updates from social media, text messages, and phone calls
Smart Watch Cons:
The clock can display the wrong time
The pairing with your smartphone can develop a glitch
Letsfit Smart Watch
The Letsfit Smartwatch comes ready for you to sync with your smartphone so you can track your workouts and receive notifications from your friends, co-workers, and family. The smartwatch uses the VertFitPro app that works on the Android OS 4.0 system and iOS 8.0 systems.
The Letsfit Smartwatch has a touch screen that is 1.3-inches wide so you can know what your health is whenever you want. It is IP 68 water-resistant, so you can swim with this watch and use one of the fitness modes to track your swim times and improve your overall performance.
Letsfit SmartWatch Pros:
The band is flexible and adjustable for a perfect fit every time
You can enjoy a long battery life for at least five days before recharging
You can receive text messages and phone calls through the watch
Letsfit SmartWatch Cons:
The text message feature can be inconsistent
When you turn off your phone, the smartwatch drops the connection
FITVII GPS Smartwatch with 17 Sports Mode Activity Tracker
The FITVII GPS Smartwatch is the watch to have for every activity. You can track up to seventeen different activities and always know where you are with the built-in GPS and GLONASS technology.
There are three different running modes, three professional swimming modes with seven different ways to record your swimming data. The smartwatch comes IP 68 water-resistant, so you can swim and dive without your watch taking damage. The app also records your breathing, swimming times, laps, calories, and the average number of strokes you take every time you use it.
The FITVII smartwatch records your sleep rhythms so you can make healthy life changes for the better. The multi-touch home screen helps you to stay connected with your friends, family, and co-workers with text message alerts, phone calls, and emails. You will never miss their communications again.
FITVII GPS Smartwatch Pros:
The FITVII smartwatch is IP 68 water-resistant
You can track up to seventeen different sports activities, including swimming
The smartwatch has built-in GPS and GLONASS for hiking, hunting, and other outdoor activities
FITVII GPS Smartwatch Cons:
The swiping function can get stuck
The swimming functions can become faulty
Final Thoughts
Buying the right watch for your fitness needs means knowing how to look at each the xWatch more than meets the needs of people young and old. The smartwatch can track multiple activities, receive phone calls and text messages as well as monitor your sleep and heart rate for a complete, overall picture of your health. The xWatch is a watch that will last for days on a single charge to keep you moving and doing.