At a glance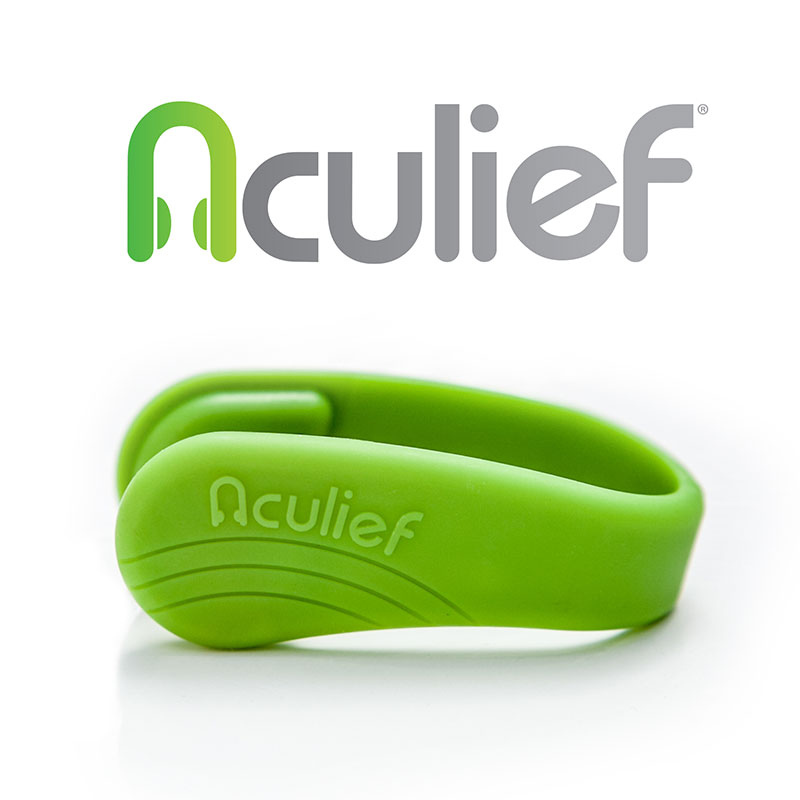 What we like
Relief both headaches and migraines
Drug-free
Simple to use and wear
Tension and stress relief
No side effects (except for pregnant women)
Designed for active lifestyles
Most customers noticed relief in as little as 1- 3 minutes and up to 30 minutes
What we don't like
It takes time to get used to it
Pregnant women can't use it because the LI4 acupressure point has been known to cause contractions.
Do you suffer from random headaches? Are they getting unbearable? You've probably tried using various medicines to no avail? Aculief just might be the answer to your problems.
We can suffer from migraines every so often and they usually go away after a while. However, sometimes they don't leave without a significantly long time and this is where the problems start.
The constant stress of life is never-ending. It doesn't take much for that to happen, and before you know it, your body senses this as a problem because migraines are one sign our brains give off when under too much tension or pressure.
Aculief is a nifty little gadget that has been in use for a thousand years and it works like a charm.
Read more to find out if this 1,000 year old trick can treat or relief your headache & migraine naturally? Let's find out.
What Is Aculief Wearable Acupressure?
Aculief is a patented award-winning acupressure wearable device that is capable of relieving headaches by utilizing the natural pressure points on your body.
The point between your thumb and your index finger is called the LI4 acupressure point.
This is the point that is proven scientifically to activate endorphins in your body.
Endorphins can easily and rapidly ease the tension in your body and thus remove any headache and migraines. This is exactly where you clip the Aculief.
You can use it just like you would take any medicine for the headache. As soon as you feel one coming, put on the Aculief on your hand and let it do its job. You don't have to take any painkillers either.
Here is a video of us unboxing it:
Only one Aculief is enough to see that a headache stays far away from your head too. Simply wear it on the hand you don't use a lot, most people are right-handed so the left hand will do. And you will start to feel the headache go away within a small time.
This clip is not all that Aculief has to offer regarding headache and migraine pain relief.
For even more profound headache relief with a deep state of relaxation, you can try Aculief Headache Relief Hat. It covers natural "relief points" on your head and, with combined cold therapy, offers fast pain relief and relaxation simultaneously.
In addition, the relief hat design includes an eye cover that eliminates any light that could make your headache even worse. The all-around head compression with cold therapy and eye cover makes it perfect for pain relief, relaxation, and even sleep.
You can use the Aculief acupressure clip and relief hat alongside their extra-strength essential oil to ease symptoms of even the most powerful migraines.
Aculief offers more than just the headache relief hat and clip, as they also provide the My Relief Essential Oil. This product is designed to provide added relief for severe migraines and can be used alongside both the Aculief clip and hat. With this extra-strength formula, you can enjoy even more relief from your migraine symptoms.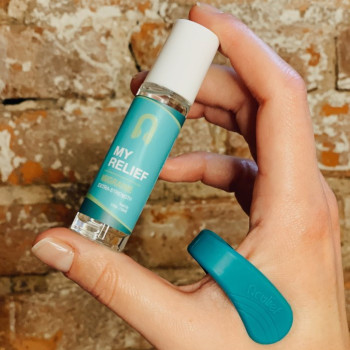 Features of Aculief Clip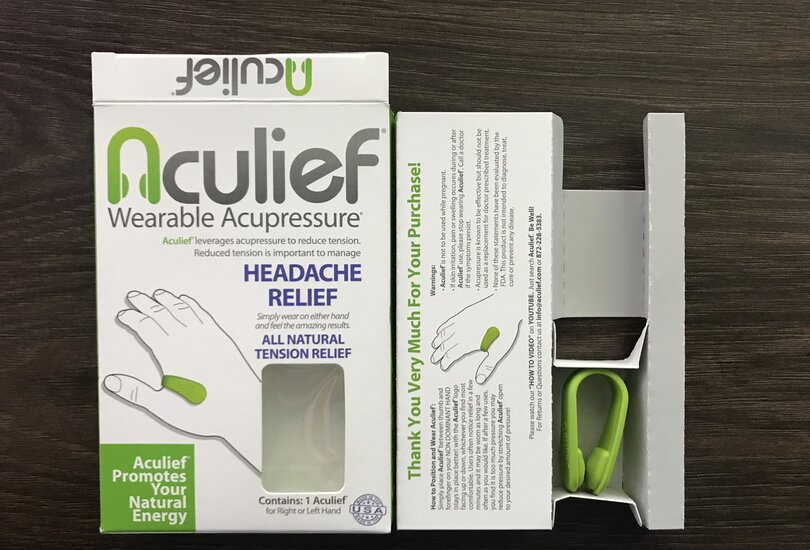 Drug-free Headache Relief – Aculief targets the LI-4 acupressure point to relieve pain like headaches and migraine. It works by placing it between your thumb and index finger, which helps relieve headaches.
Lasts Forever – Once you own Aculief, you'll enjoy headache-free relief days and nights. Aculief doesn't lose anything during the time and use.
Size Fits Everyone – The Aculief was designed to be universal, one size fits all, and it should be comfortable for everyone. The best feature about this gadget is that you can use it in either your left or right hand to alleviate discomfort.
Aculief Werable Acupressure Clip

Aculief is a natural, drug-free wearable device that relieves headaches and tension using your body's natural pressure points.
How to Use Aculief?
Wearing the Aculief is easy, and you can use it on both hands, but you need to use it on your non-dominant hand. Also, if it's not placed perfectly, it can make people feel uncomfortable. Below you will see how to place and wear it correctly.
Step 1 – Locate your LI4 pressure point between your index finger and thumb finger muscle.
Step 2 – Open Aculief and place clip pads over the LI4 acupressure point.
Step 3 – Typically, you will start noticing relief in about 3 minutes or 30 minutes in some cases.
Aculief sounds almost like magic, doesn't it? We thought the same as well.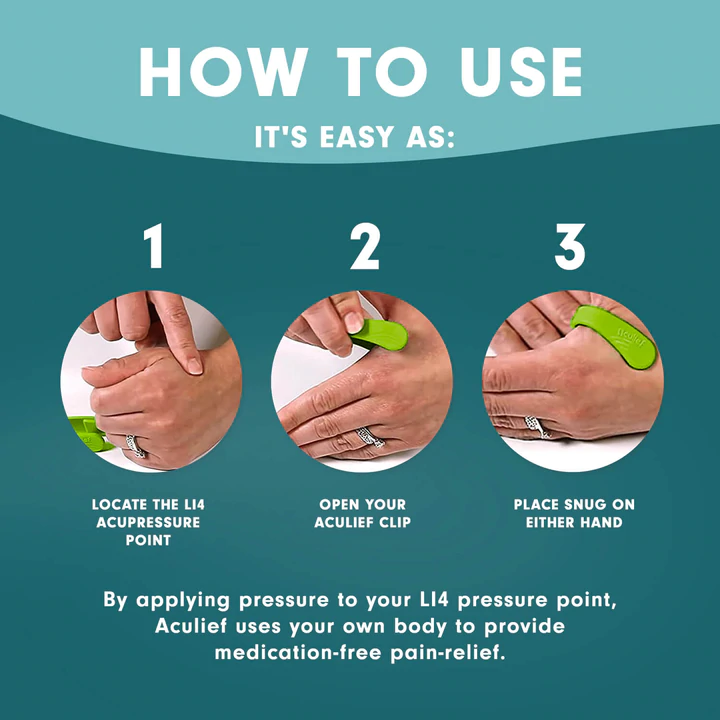 It is always good to question stuff when you first encounter it, but then we decided to do some research and found that Aculief uses the same technique that's been used in traditional Chinese medicine for nearly a thousand years. That technique was used to get rid of headaches and attain relief.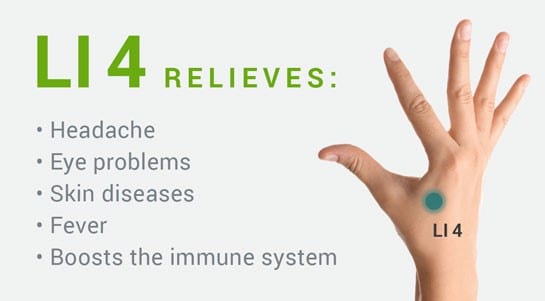 Sure, many old techniques are edged out by modern medicine but this one is cleaner, safer and doesn't need you to eat or drink any drugs.
How Effective is Aculief Acupressure Clip, and Does it Work?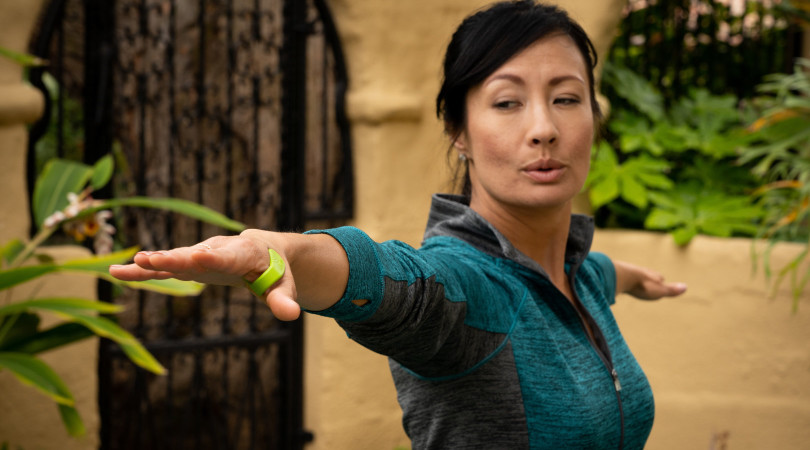 The technique used by Aculief has been used for centuries as alternative medicine and traditional Chinese practice, removing any blockages along its way while maintaining energy flow throughout our bodies.
Studies have also been conducted about these acupressure points and their effectiveness during labor. This study concludes that these acupressure points are an effective, non-invasive, and easily applicable technique to reduce labor pain.
A study done by John Hopkins University claims that proper stimulation of the LI4 region is highly effective in relieving headaches, toothaches, jaw pain, pain in the bones, the pain of the eyes and limbs.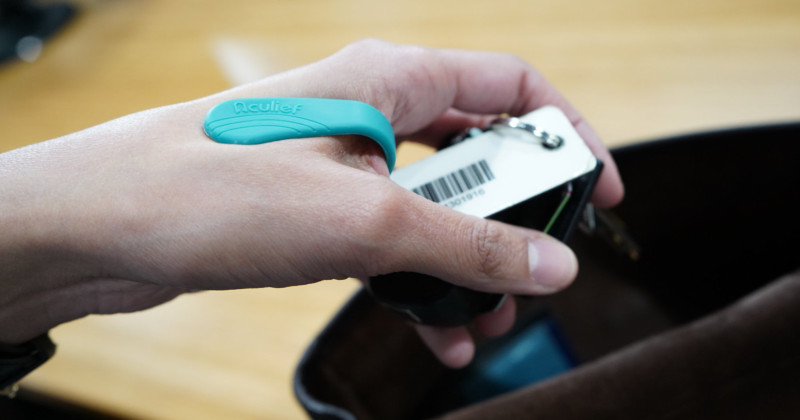 Is Aculief Scam?
We tested and reviewed Aculife for you to make an easier final decision. Our final opinion is that it is the real deal, and it works the way it is described.
The Story Behind Aculief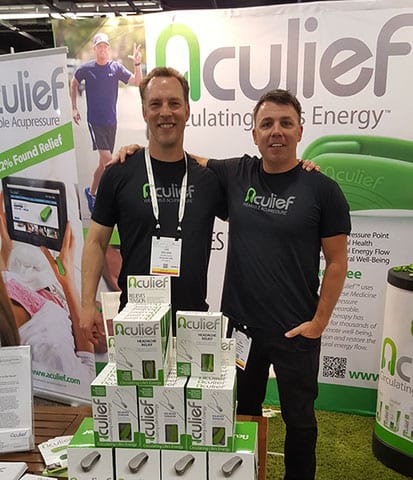 Jon Doogan became aware of the enormous power of acupressure when he was in college.
He complained to his friend about a bad headache and he suggested pinching the hand right on the LI4 acupressure point. It seemed weird but Jon gave it a go and found relief from headache whenever he did that.
Jon set out to inform more and more people about this amazing acupressure point and its benefits. However, there were many shortcomings in applying the pressure himself.
The biggest ones were the lack of consistent pressure, soreness of thumbs and the usage of both hands to do the procedure.
Aculief Clip Reviews
There are more than 7000 reviews online about this product and it has a 4-star rating. Here are some official aculief reviews down below where you can see.
Can't I Do This Myself?
Yes, you can do it yourself too.
However, after a while, your thumbs will start hurting or getting sore from all the pressure. Plus as your hand gets tired of applying pressure, the effectiveness of the pinch will go down significantly. This also means that sometimes you won't even be applying the right amount of pressure and thus just waste your time and not get any relief.
There is no better way to see how amazing the Aculief works than by trying it for yourself with your own two hands. The problem is that both your hands are busy and you can't do anything else. Aculief is great because it constantly applies pressure on the LI-4 point without you needing to do it with your other hand, and you can go about your day without any issues. In addition, Aculief's 60-day money-back guarantee gives you a chance to test the science right now. This is why we recommend using Aculief.
Is Aculief Right for You?
If you get regular headaches or migraines, then yes, it is definitely for you.
Only using it for around 15 minutes would be enough to provide relief from a headache.
Some customers who did not have any tension or imbalance reported feeling more awareness and alertness while using Aculief.
However, if you are a pregnant woman, we highly recommend that you don't use Aculief as it induces contractions. So it is for everyone but pregnant women.
They even have special deals on their official website! The deals get better as you purchase more Aculief as well. The best part is, they come with 60-day money-back guarantee so it is a win-win for everyone.
Where Can I Buy Aculief
Since first writing this, a lot of you people have been asking us where the best Aculief deals are found. The best deals can be found on the official manufacturers website.
You have to be careful where you buy a product like this because there are a lot of scams out there. It's always best to make your purchase from an official website instead of getting scammed by somebody trying to sell you their low-quality clips. Also, the original Aculief is made in the USA.
Aculief comes in various colors (Green, Teal, Black), which are available to pick during checkout, so no matter what your style preference is, you're sure to find something that suits it.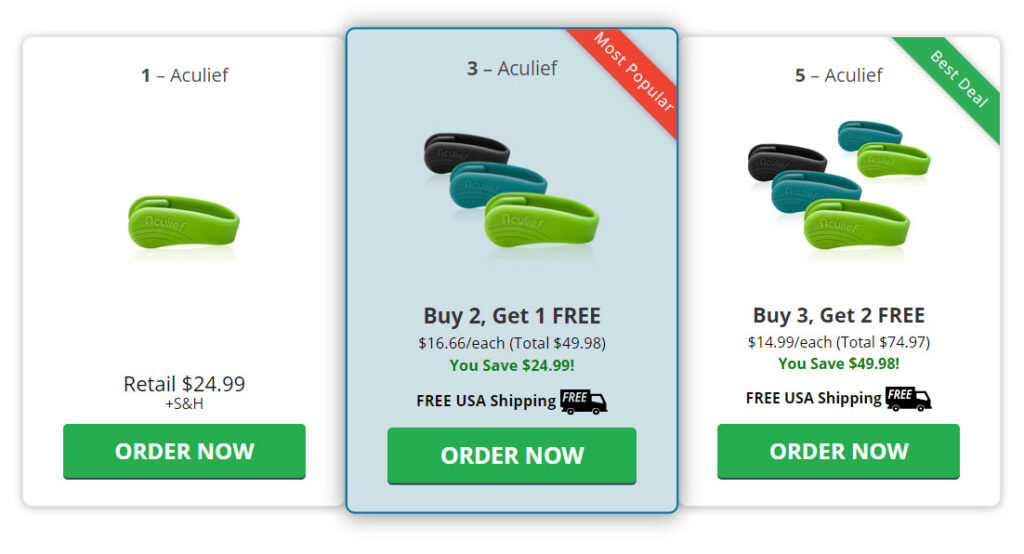 All orders have Free Shipping and have a 100% money-back guarantee within 60-Days. You can also get some great deals if you buy two or more (which is great for gifts!)
FAQ
Can Aculief fit on my hand?
The Aculief is designed to fit everyone so there are no confusing sizes. One size fits all.
Which hand should I wear it on?
While you can wear it on any hand, we recommend the non-dominant one. This leaves your other hand to do tasks as well.
I Have An Imprint From My Aculief. Is This Normal?
This is perfectly normal, and it will disappear once the Aculief has been taken off for a few minutes.
How long it takes for it to work?
That depends on each individual, usually, it takes about 1 to 3 minutes but sometimes it can take up to 30.
How long should it be worn?
You can wear them for as long as you want but usually from 5 to a couple of hours. This all depends on your preferences, if you want to wear it for a long time, you can do so without any worries as well.
Is It Ok for Me to Wear My Aculief During Activities?
Aculief is the perfect product for those who lead active lifestyles, and you can use it as long you are comfortable. Its waterproof design ensures that the clip stays on hand regardless of your activity or exercise routine.
Final Thoughts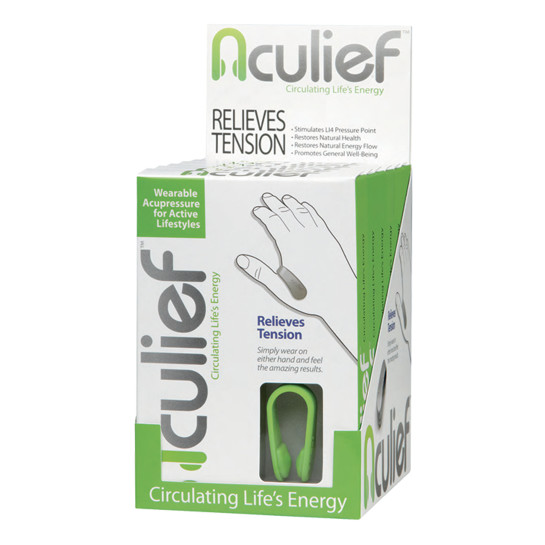 After reviewing and testing Aculief, we conclude that it is really a smart, safe, and effective way to get pain relief and remove tensions. In addition, Aculief pressure on LI4 pressure point results in the body releasing endorphins that give you a relaxing feeling.
With Aculief, you could get BETTER results naturally without pills. I honestly think that alone makes this product worth a try – don't you?
Remember that Aculief is not intended to replace doctor-prescribed medications and is not intended to diagnose, treat, cure, or prevent any disease.
Leave a comment down below and tell us what you think about this type of natural product.
---
Abdo is a Zoopy writer who loves spending his free time outdoors, camping, and enjoying the peace that nature brings. He also enjoys fixing things - he's particularly good with electronics. His favorite movie is I Am Legend, and he's fascinated by survival gear and safety.
---