Having fun outside blowing bubbles into the air will always be a hit among children. But, while blowing bubbles through a plastic wand is fun, the fastest and easiest way to create a magical bubble-filled environment for your kids is with an automatic bubble machine.
A bubble machine is a fun and entertaining gadget popular among children and adults. It creates a continuous stream of bubbles that adds excitement and whimsy to any event.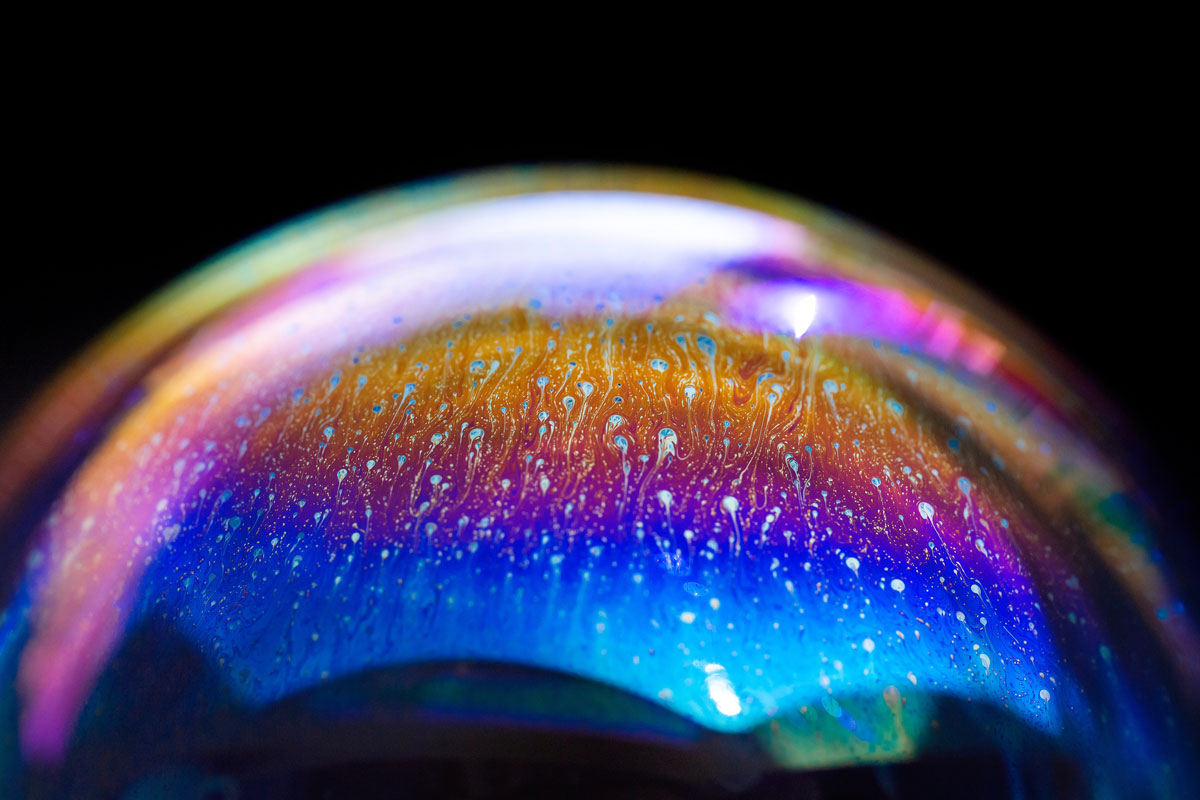 But choosing the best bubble machine can be a daunting task, given the many options available on the market. That's why we have carefully reviewed and compared the features and performance of each model, taking into account factors such as bubble output, durability, and value for money.
So whether you are looking for a bubble machine for a birthday party or a backyard BBQ, this article will provide you with the information you need to make the best choice.
Summary of Our Picks
How To Choose The Right Bubble Machine?
Here are a few factors to consider when choosing a bubble machine:
Bubble Output
Some bubble machines can produce many bubbles per minute, while others have a lower output. So it's best to consider how many bubbles you want to create and choose a machine that can meet your needs.
Durability
If you plan on using your bubble machine frequently or in rough conditions, you may want to choose a more durable model. Look for a machine with sturdy construction and high-quality materials.
Ease of Use
Do you want a manual or automatic bubble machine? Manual machines may be more affordable, but they require you to blow the bubbles yourself. Automated machines are more convenient, but they may be more expensive.
Portability
If you plan on using your bubble machine at different events or locations, you may want to choose a model that is lightweight and easy to transport. Luckily most of them come with a handle on the top for easy carrying.
The Best Bubble Machines
Now that we've brushed up on the basics, it's time to dive deeper into some of the best bubble machines money can buy. Let's explore what amazing and exciting options are out there!
Product
Max Bubble Gun

Zerhunt Bubble Machine

ADJ Bubbletron

CHAUVET DJ Hurricane

Rating
Material
ABS plastic
ABS plastic
ABS plastic
Metal
Remote control
No
No
Yes
(wired)
Yes
(sold separately)
Tank capacity
n/a
400ml/12.5oz
2l/67.63 oz.
0.8 l/0.21 gal each tank (haze and bubble)
Power
battery-powered
power cord
power cord
power cord
---
Best for Individual Playtime: Max Bubble Gun
The Max Bubble Gun is a toy gun capable of blowing bubbles, and making kids' parties more fun and exciting. The gadget is perfect for kids, but adults can use it as well, and not to mention it's also easy to use.
Using it is pretty simple; first, you must pour the bubble solution into the tray, dip the toy's front-facing holes, and finally pull the trigger to launch a stream of bubbles into the air. It has 88 bubble holes, allowing it to create thousands of bubbles quickly, adding a touch of whimsy and magic to any occasion.
Max Bubble Gun comes with built-in colorful LEDs, making it perfect for use at night, creating a dazzling display of bubbles that will captivate and delight.
So whether you're hosting a party, a barbecue, or a family gathering, the Max Bubble Gun is a must-have. It is safe, easy to use, and guaranteed to bring a smile to everyone's face.
Even though Max Bubble Gun is not an automatic bubble machine like the rest on this list, I still wanted to include it as I've found that it's the best bubble toy for kids to enjoy by themselves. They can run around and shoot bubbles whenever they want instead of turning on a machine to do it automatically.
Specifications:
Material: ABS plastic
Battery: Lithium battery
Dimensions: 9.4 x 5.5 x 9.4 inches
Weight: 1.92 pounds
Available colors: blue/yellow and pink/white
Pros
The kids will enjoy this the most as they get to play with it personally, unlike the other ones on this list
It can provide entertainment for children and adults
It's easy to use
It can be used outdoors or indoors
It's relatively inexpensive
Cons
It may require frequent refills of bubble solution
The bubbles may not last very long before popping
The Zerhunt Automatic Bubble Machine is popular for personal and professional use. It features a durable and lightweight design, making it easy to transport and set up at events. In addition, the machine has a high output and six spinning wands that produce 8000+ bubbles per minute. The tank can hold up to 400 ml or 12.5 oz of bubble solution, lasting approximately 30 minutes of constant use.
The Zerhunt Automatic Bubble Machine is simple, with an easy-to-fill reservoir and a long-lasting motor.
Zerhunt Automatic Bubble Machine is a convenient choice for anyone looking to add fun and excitement to their small events with bubbles without breaking the bank.
Specifications:
Power Input: AC100-240V,50-60Hz
Power Output: DC9V,1.2A
Power Consumption: Max 13W
Batteries: 6 x C size batteries (not included)
Spray Distance: 3-5m
Tank Capacity: max. 400mL
Material: ABS
Dimension: 245*167*148mm
Weight: 834g
Pros
It's small and lightweight and has a carrying handle for taking it with you wherever you might go
It has a high bubble output which creates a spectacular visual effect
It's easy to use as it only has a simple on/off switch and no complicated settings
It's relatively cheap, making it a budget-friendly option
Cons
The power cord is relatively short, which may limit where you can use it
It does not come with a remote control, so you must operate it manually
Some users have reported that it's not as durable as other models and may break down after a relatively short period of use
---
If you're searching for a bubble machine that's not only professional and long-lasting but also unique and impressive, look no further than the ADJ BubbleTron. This high-output bubble maker is designed to create bubbles quickly and efficiently, making it perfect for use at mid-sized birthday parties or other events. Despite its intimidating appearance, the BubbleTron is relatively easy to operate – fill the tank with bubble solution, plug it in, and turn it on to enjoy the bubbles.
One of the standout features of the BubbleTron is its versatility. The machine is designed to be easily portable, thanks to its lightweight design and convenient carrying handle. Additionally, the BubbleTron uses advanced technology to produce large bubbles that rise and float high in the air, adding to the overall fun and excitement of the experience.
In terms of operation, the BubbleTron is effortless to use. It comes with a wired remote control that allows you to turn the machine on and off from a short distance away. In addition, the cable connecting the remote to the machine is 25 ft or 8m long, allowing for placement in nearly any corner of your yard, and providing you with flexibility regarding where you can set up the machine.
However, it is worth noting that the ADJ Bubbletron Bubble Machine is more expensive than Zerhunt and is larger and heavier, which may make it slightly less portable and more difficult to store.
Overall, the ADJ BubbleTron is a great choice for anyone looking for a professional, long-lasting, unique bubble machine with a remote.
Specifications:
Material: Plastic
Tank capacity: 2 L or 67.63 oz.
Most types of bubble liquid acceptable
Power Consumption: 24W
Fluid Consumption Rate: 1 Liter every two hours; 120V:20 ml/min, 230V: 11ml/min
Voltage: AC120V/60Hz or 230V/60Hz
Dimensions (LxWxH): 14"x7″x8.25″ / 352x176x209mm
Weight: 4 lbs. / 2kg.
Pros
It produces a large volume of bubbles, making it suitable for use at mid to large events
The machine is built with sturdy, professional-grade construction, which makes it withstand frequent use
It's simple to operate, with an easy-to-fill reservoir and straightforward controls
It comes with a remote control
Cons
It may be more expensive than other options on the market
The machine is larger and heavier than some other bubble machines, which may make it less portable and more difficult to store
Some users have reported that the ADJ Bubbletron Machine can be quite loud when in operation
What makes CHAUVET DJ Hurricane Bubble Haze Machine different than the rest is the ability to produce both bubbles and haze. It can even combine them to create bubbles filled with haze inside. As a result, this machine can add excitement and atmosphere to any occasion.
The adjustable settings allow you to control the amount of haze volume, and the durable construction and carrying handle make it easy to transport and set up. However, even though it's easy to transport, that doesn't mean it's light. This bubble machine is the largest on this list, weighing 20.2 lb or 9.2 kg.
However, it is important to follow the manufacturer's instructions and take appropriate precautions when using the machine. Because it produces haze, it might trigger a smoke alarm, so consider it when setting it up.
Overall, the CHAUVET DJ Hurricane Bubble Haze Machine can be a valuable tool for creating special effects in events and performances. Still, it is important to consider the potential costs, maintenance requirements, and safety issues before purchasing one.
Specifications:
Weight: 20.2 lb (9.2 kg)
Size: 12.2 x 12.3 x 15.5 in (310 x 312 x 394 mm)
Tank Capacity: 0.21 gal (0.8 l) each
Output: 4,500 cfm
Fluid Consumption (haze): 16 ml/min
Fluid Consumption (bubble): 22 ml/min
Compatible Fluids: (haze: HDF, HFG) (bubble: BJG)
Bracket Mounting Hole: M12
Pros
It's versatile, meaning you can produce both bubbles and haze, allowing you to use it for a wide range of effects
It has adjustable settings for the amount of haze produced
The machine is built with durable materials and sturdy construction, making it suitable for use in various settings
It's relatively easy to use, with simple controls and a convenient carrying handle
Cons
It's expensive, especially if you only plan to use it occasionally
It may require regular cleaning and maintenance to keep it functioning properly
You can only use CHAUVET bubble and haze solution
It may produce a noticeable amount of noise when in operation, which could be disruptive in some settings
Conclusion
Bubble machines are a great way to create an atmosphere of fun and excitement at any gathering or event. You can use them indoors and outdoors, but it is important to use them responsibly and clean up afterwards. With the right materials and instructions, anyone can make their own bubble machine at home.
The Max Bubble Gun and Zerhunt Bubble Machine are both excellent options for individual playtime and small parties, respectively. At the same time, the ADJ Bubbletron and CHAUVET DJ Hurricane Bubble Haze Machine are excellent choices for mid-sized and larger events.
Overall, it's up to you to decide what you want. No matter which bubble machine you choose, it will surely bring joy and entertainment to all who experience it.
---
FAQs
Here are some of the questions that readers frequently ask regarding bubble machines:
How to Make Bubbles for Bubble Gun
Here is a simple recipe for making bubbles for a bubble gun:
The ingredients you'll need:
1 cup of water
4 tablespoons of dish soap
2 tablespoons of corn syrup or glycerin
Instructions:
Mix the water and dish soap in a small container.
Add the corn syrup or glycerin and stir until the ingredients are well combined.
Pour the bubble solution into the bubble gun and start blowing to your heart's desire.
Note: You may need to adjust the proportions of the ingredients depending on the size of your bubble gun and the desired consistency of the bubble solution. If the solution is too thick, you can add a little more water to thin it out. If it is too thin, you can add more dish soap or corn syrup to thicken it up.
Do Bubble Machines Make a Mess?
Bubble machines can make a bit of a mess, especially if they are used indoors or in a small space. Bubbles can pop and leave a sticky residue on surfaces, and the bubble solution itself can spill or splatter. If you are using a bubble machine in a large, open outdoor space, the mess may not be as much of an issue. However, if you are using the bubble machine indoors or in a smaller space, it is a good idea to protect your floors and surfaces with a plastic sheet or tarp. You may also want to consider placing the bubble machine on a tray or other elevated surface to help contain any spills or splatters.
It is also a good idea to clean up any spilled bubble solution as soon as possible, as it can be difficult to remove once it dries. Simply wipe it up with a damp cloth or sponge and rinse the area with water.
Overall, while bubble machines can be a lot of fun, it is important to use them responsibly and clean up any messes they may create.
How to Make a Bubble Machine?
To make a bubble machine, you will need:
A plastic container with a lid (a large Tupperware container or a shoebox work well)
A small electric fan
A plastic or metal rod
A bottle of bubble solution
Scissors or a drill
Here's how to put it together:
Cut a hole in the center of the lid of the plastic container. The hole should be big enough to fit the plastic or metal rod through it.
Place the fan in the bottom of the container.
Cut a piece of plastic or metal rod to fit snugly through the hole in the lid.
Pour the bubble solution into the container, making sure not to fill it too high (about 1-2 inches from the top is sufficient).
Place the lid on the container and insert the rod through the hole.
Turn on the fan and watch as it blows bubbles out of the container!
If the bubbles are not coming out as fast as you'd like, you can try using a bigger fan or adding more bubble solution. You can also experiment with different types and brands of bubble solution to see which works best with your machine. If you want to make the machine more portable, you can use batteries to power the fan instead of plugging it in.
How to Clean a Bubble Machine?
To clean a bubble machine, you will need:
A small brush or toothbrush
Mild soap or dishwashing liquid
Warm water
A cloth or sponge
Here's how to clean your bubble machine:
Turn off and unplug the bubble machine.
Remove any remaining bubble solution from the tank or reservoir.
Using the brush or toothbrush, scrub the inside of the tank or reservoir to remove any dirt or debris.
Mix a small amount of mild soap or dishwashing liquid with warm water.
Dip the cloth or sponge into the soapy water and use it to wipe down the inside and outside of the bubble machine, including the fan and any other movable parts.
Rinse the bubble machine thoroughly with clean water to remove any soap residue.
Dry the bubble machine thoroughly with a clean cloth or allow it to air dry.
Once the bubble machine is clean and dry, you can refill it with bubble solution and use it again.
Be sure to read the manufacturer's instructions for your specific bubble machine before cleaning it, as some models may have special cleaning requirements. Avoid using harsh chemicals or abrasive cleaners on your bubble machine, as these can damage the plastic or metal surfaces.
If your bubble machine has a removable tank or reservoir, it may be easier to clean by filling it with soapy water and soaking it for a few minutes before scrubbing and rinsing. You may need to repeat the cleaning process a few times to remove all dirt and debris if it's particularly dirty or has not been used in a long time.
---
Nerko is a writer for Zoopy, and he's been working there since 2019. He loves to ride his motorcycle and bicycle, especially in the summertime! He also enjoys watching science fiction movies, and his favorite movie is Interstellar. Nerko is also a competitive gamer - so if you're looking for a good competition, he's your man!
---