Nutrition is a key aspect of our health, but eating enough fruits and vegetables can be challenging due to taste preferences, time constraints, or simple convenience. Fruit and vegetable supplements come into play here. They are available in various forms like capsules, powders, and tablets and are packed with vital vitamins, minerals, and other nutrients. They offer a practical and efficient way to boost your nutrient intake.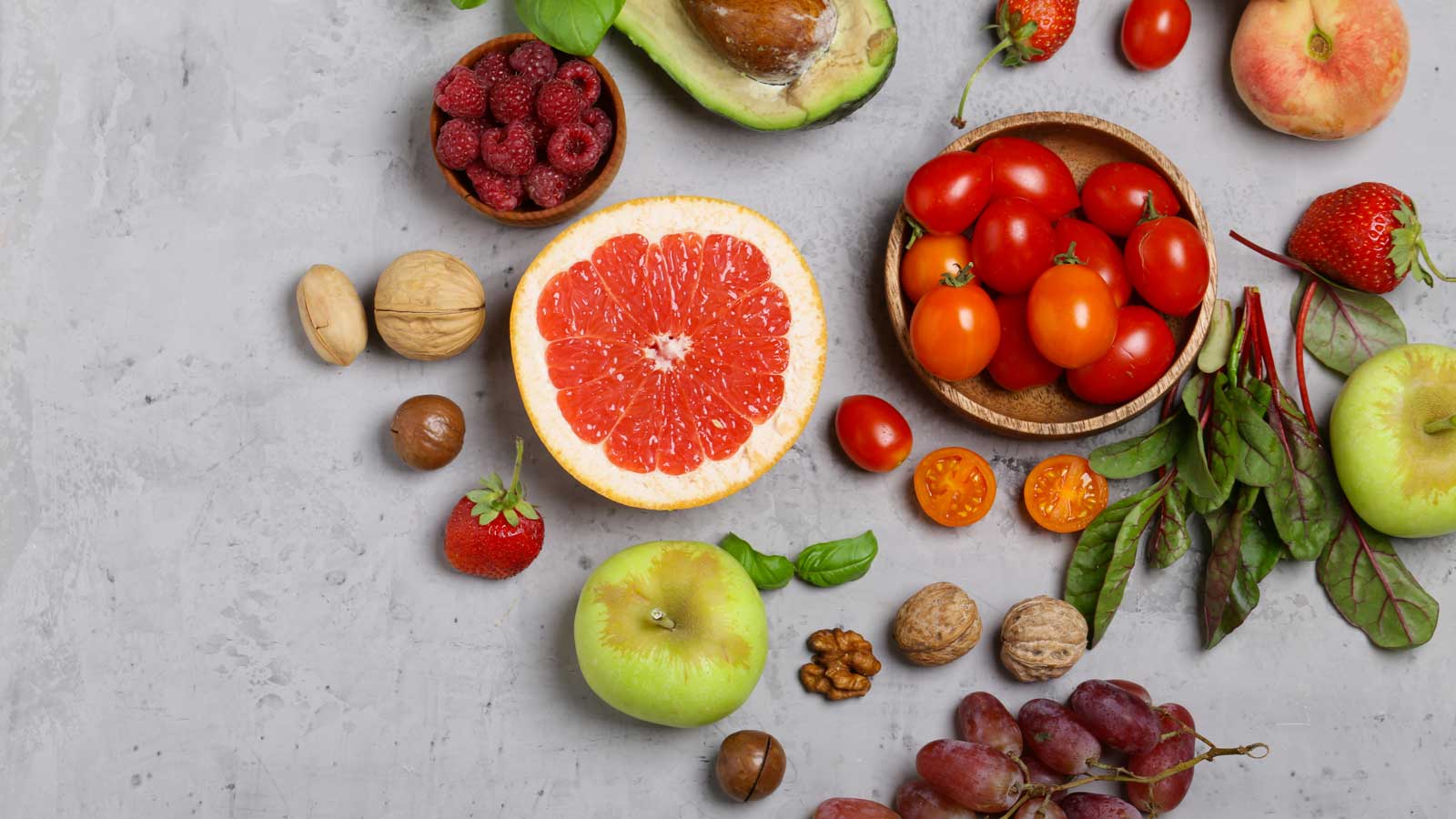 Choosing the right supplement from the wide range of products available can seem overwhelming. Our guide aims to help you navigate this situation, offering a detailed analysis of the top fruit and vegetable supplements in 2023. We look at important factors such as quality, price, safety, and ingredient transparency to help you make the best choice for your lifestyle and diet. While these supplements can't replace whole fruits and vegetables, they can help supplement a balanced diet and support your overall health.
Summary of Our Picks
Editor's note: The information contained within this site is not intended as a substitute for professional medical advice. If you have, or suspect to have any medical condition, you are urged to consult your healthcare provider. These statements have not been evaluated by the Food and Drug Administration. The products listed here are not intended to diagnose, treat, cure, or prevent any disease. Medical conditions can only be diagnosed by a licensed medical physician.
Prices for products mentioned are accurate as of the publication date; they may change over time due to market conditions. Always check the current price before purchase.
First Day
First Day Vitamins started as dietary supplements specifically tailored for kids, with the aim of bridging the nutritional gaps in their diet using high-quality, natural ingredients. As they evolved, they expanded their offerings to include supplements for teens, women, and men. Backed by thorough research and clinical studies, they've developed multivitamins using the most absorbable, organic ingredients sourced globally. These multivitamins are all offered in the form of delicious gummies.
The team behind First Day Vitamins adopts a meticulous approach, ensuring that every nutrient in their products is highly absorbable. This includes, for example, using folate instead of folic acid, which benefits individuals with the MTHFR gene mutation. Their multivitamins are also science-backed and formulated to complement our daily habits, preventing over-supplementation. A blend of 12 organic fruits and vegetables constitute their multivitamin gummies, which are free of heavy metals. This blend adds a broad spectrum of antioxidants and phytonutrients to their vitamins. However, unlike other brands, First Day's Gummy Multivitamin does not contain essential fatty acids like fish oil or probiotics.
Ingredients
First Day Vitamins ensure that each serving only has 2 grams of sugar, without artificial sweeteners. The multivitamin blend includes Vitamins A, C, D3, K, B1, B2, B6, B12, and Folate. Each vitamin is sourced from various organic fruits and vegetables, promoting overall health benefits like immune support, bone development, cellular growth, and more. In addition, the Women's, Men's, and Teen's multivitamins also include Biotin, Magnesium, and Zinc, which offer additional health benefits.
Pricing
First Day Vitamins are priced at a standard rate of $39.00 across their entire range, including offerings for kids, teens, men, and women. Each bottle contains a 30-day supply of gummies, ensuring value for your investment. By subscribing to their 'Subscribe and Save' program, you can enjoy a 15% discount, making it a more economical option for ongoing use. Moreover, with their tiered pricing structure, the more vitamins you purchase, the greater your savings will be, providing substantial benefits for those looking to stock up.
Pros
Low in sugar content compared to similar products, with only 2 grams of natural sugar per serving.
Free from gelatin, making them a suitable choice for vegans.
Crafted with organic ingredients and devoid of GMOs.
Suitable for individuals following a gluten-free diet.
Lack artificial flavoring and additives, making them a healthier choice.
Formulated without the 8 most prevalent allergens.
Carefully balanced to avoid excessive nutrient intake.
Utilizes highly bioavailable forms of each nutrient for better absorption.
Packaged sustainably to minimize environmental impact.
A tasty supplement appealing to even fussy eaters.
Provides a generous 45-day money-back guarantee.
Offers optional subscription service for discounts.
Initial orders come with a 15% discount.
Shipping is free of charge.
Cons
Not Kosher certified, but they don't use any ingredients that are not considered Kosher.
It doesn't contain essential fatty acids like fish oil or probiotics.
Swolverine Greens+Reds
Swolverine Greens + Reds superfood drink blend is nutritious, delicious, and packed with a wide range of health benefits. Its rising popularity is a testament to its quality and the valuable benefits it brings to the table, offering an easy and convenient way to boost your nutritional intake.
Superfood drink blends like Swolverine's Greens + Reds are no ordinary supplements; they're a nutritional powerhouse. With its subtly sweet flavor and quality blend of plant-based ingredients, fruits, and greens, this supplement is perfect for your journey toward enhanced health and well-being.
Ingredients
Swolverine's Greens + Reds supplement is a treasure trove of nutrient-dense ingredients. It brings together the goodness of wheatgrass, chlorella, and spirulina, which are rich in vitamins and antioxidants. It also contains beneficial elements like beets, chia seeds, and turmeric, known to improve athletic performance and heart health and reduce inflammation. This blend also includes fruits and berries, such as bilberry fruit, blueberry juice, and pomegranate juice, contributing to its flavor and enhancing its antioxidant properties.
Pricing
Swolverine's Greens + Reds supplement costs $59.99, which is similar to many other products on the market. What's more, if you opt for a recurring order, you can save an additional 15%, making it an even more affordable choice for those looking to enhance their health without breaking the bank.
Pros
Wide range of nutrients and enzymes to support overall health.
Subtle and slightly sweet flavor that makes it enjoyable to drink.
Complete transparency in labeling, with no hidden proprietary blends.
Additional savings available on recurring orders.
Cons
Does not provide 100% of the daily values for some nutrients.
While its mixability is on par with similar products, there is some room for improvement.
Currently, it's only available in one flavor.
Transparent Labs Prebiotic Greens
Prebiotic Greens by Transparent Labs is the third on our list. Despite being green-based, it plays a similar role in nutrition supplementation, making it worth exploring. Today's fruits and vegetables simply don't carry the same nutritional punch they did decades ago, necessitating an increased intake to reach the same nutritional value. That's where the brilliance of prebiotic greens supplements comes in. They provide a concentrated dose of greens, saving you from consuming salads in astronomical quantities.
Prebiotic Greens, specifically, sets itself apart from the competition. Its contents stem primarily from aquatic sources, like chlorella and spirulina, offering an impressive nutrient load in a compact form. This supplement is a product of Transparent Labs, a Utah-based company renowned for its commitment to transparency and quality.
Ingredients
Prebiotic Greens prides itself on its clean, quality ingredients. The product includes spirulina and chlorella, both aquatic, protein-rich substances, and organic green banana flour, chicory root, organic acacia fiber, and organic Jerusalem artichoke fiber. The formula is rounded off with cinnamon, natural flavors, malic acid, and the plant-based sweetener, Stevia. There are no artificial ingredients, sugars, or hidden elements to worry about. It is a testament to Transparent Labs' commitment to creating natural, nutritious supplements.
Pricing
In terms of pricing, Prebiotic Greens stands reasonably. A single tub comes at $45.99, with around 30 servings, meaning you're paying approximately $1.53 per serving. While not the cheapest option, it provides excellent value considering its nutrient-rich ingredients' wealth of health benefits. Furthermore, selecting the subscription option will save you $5, and you'll also receive free shipping.
Pros
Comprehensive nutritional profile with aquatic-based ingredients such as spirulina and chlorella.
Organic, sugar-free, and devoid of artificial ingredients.
Transparency in ingredients, with no hidden elements.
Peach Mango and natural flavor options to suit different preferences.
Reasonable cost per serving, with a subscription option for savings.
Cons
The flavor, though balanced, might require some getting used to, especially if you are new to greens-based supplements.
Although the price per serving is fair given its nutritional profile, it might be a bit high for some budgets.
Orgain Organic Superfoods + Immunity Up!
Orgain Organic Superfoods Immunity Up is a standout option in the realm of fruit and vegetable supplements. Designed for those who prefer organic shopping and seek a convenient method of incorporating fruits and veggies into their daily nutrition, this supplement offers a comprehensive solution. Its unique blend of 50 superfoods and 1 billion probiotics per serving makes it a potent and convenient addition to any diet.
What sets it apart is its organic certification and a range of plant-based ingredients that cater to a broad spectrum of dietary preferences. Moreover, this product utilizes proprietary blends, which, while offering numerous nutritional advantages in a single serving, can make it difficult to gauge the exact value of each ingredient.
Ingredients
Orgain Organic Superfoods Immunity Up is a carefully curated blend of organic fruits, vegetables, herbs, mushrooms, and a distinct immunity-boosting component. This superfood powder includes a variety of antioxidant-rich berries, nutrient-dense greens, and health-supporting veggies and herbs. It also features a Supermushroom and Adaptogen blend, incorporating ingredients like Reishi and Ashwagandha, and a special Immunity blend with apple cider vinegar and potent vitamin C sources, creating a comprehensive health-enhancing formula.
Pricing
For the substantial array of ingredients and potential health benefits it offers, Orgain Organic Superfoods Immunity Up is competitively priced. At $35.99 for a one-time purchase, it holds a favorable position in the market of organic superfood powders. Moreover, they offer a subscribe-and-save option, which reduces the price by 35% down to $23.99. This represents a considerable saving, especially for those who plan on incorporating this supplement into their regular diet, making the pricing even more appealing.
Pros
Packed with 50 different superfoods.
Incorporates an immunity blend for enhanced health benefits.
Provides one billion probiotics per serving.
Composed entirely of certified organic ingredients.
Potential benefits include improved immune and gut health and weight loss.
Budget-friendly price, further reduced by a subscription model.
Cons
Uses proprietary blends, obscuring the specific quantity of each ingredient.
It may cause mild digestive discomfort initially, especially for those not accustomed to a high-probiotic diet.
Those seeking specific amounts of certain ingredients may find the lack of label transparency concerning.
Amazing Grass Green Superfood
Amazing Grass Green Superfood is a comprehensive dietary supplement designed to deliver the beneficial nutrients of fruits and vegetables in a convenient powdered form. A product of a passion for farm-fresh greens, it was developed by two founders in 2002 who turned their farming roots in Kansas into a health-driven endeavor. This supplement is designed to cater to those who struggle to meet the daily requirement of fruits and veggies, offering a shelf-stable and cost-effective way to pack in powerful antioxidants, essential vitamins, and minerals.
Formulated to be a 2-in-1 product, it includes a prebiotic and probiotic blend, adding to the appeal for individuals keen on maintaining a healthy gut. Like the other offerings from Amazing Grass, this product prides itself on being Certified Organic by CCOF, Sugar-Free, Gluten Free, Plant Based, Kosher, and Non-GMO. Each serving of this powder comprises two full servings of fruits and vegetables, fiber, digestive enzymes, and a pre/probiotic blend.
Ingredients
The Amazing Grass Green Superfood boasts an impressive list of ingredients. You'll find spinach, barley grass, alfalfa, organic wheat grass, spirulina, and chlorella, all noted for their health benefits and antioxidant properties. It also includes a collection of whole-food fruits and vegetables, such as beetroot, raspberry, and pineapple, contributing to a balanced nutrient profile. The product is further enhanced with prebiotics and probiotics to support gut health and digestion. This blend of natural, organic ingredients offers a wealth of nutritional benefits in each serving, ensuring consumers get their daily requirement of greens effortlessly.
Pricing
In terms of pricing, Amazing Grass Green Superfood stands as a cost-effective choice compared to similar products on the market. The standard 30 servings tub costs $39.99, translating to approximately $1.33 per serving. For those seeking further value, the Subscribe and Save option is offered at $31.99, bringing the cost down to roughly $1.06 per serving. While there isn't a specific bulk buying option, the savings achieved through the subscription model are considerable.
Pros
It contains digestive enzymes and probiotics to aid in digestion and gut health.
Offers two servings of fruits and veggies per scoop.
Made from whole food sources, providing a wide array of nutrients.
Gluten-free and kosher, accommodating a variety of dietary needs.
No added sugar, catering to those watching their sugar intake.
Affordable compared to similar products on the market.
Cons
People on certain prescription medications may need to consult their physician due to potential adverse interactions.
Not recommended for people who only consume third-party tested supplements.
Some consumers may find the texture a bit gritty, affecting the overall experience.
No third-party testing information is available, leaving questions about the exact quality and composition of the product.
Mixed reviews on taste imply that it may not be universally appealing.
How We Picked
Our selection process was driven by a desire to identify the market's top fruit and vegetable supplements. We considered several crucial criteria to make sure we were picking the best of the best. These factors included the nutrient density of the product, the diversity of ingredients, taste, brand reputation, and customer reviews. Sustainability efforts, the integrity of the manufacturing process, and price also played significant roles. In this context, First Day, Swolverine Green+Reds, Transparent Labs Prebiotic Greens, Orgain Organic Superfoods + Immunity Up, and Amazing Grass Green Superfood rose to the top.
Benefits of a Fruit and Vegetable Supplement
Just as properly washing fruits and vegetables is important for your health, supplements also play a vital role by offering a practical way to boost your daily nutrient intake. These products help bridge the gap when consuming the recommended amount of fruits and vegetables is challenging. They can boost your intake of vitamins, minerals, fiber, and antioxidants. Additionally, they can aid in digestive health, support the immune system, increase energy levels, and even enhance skin health. However, it's important to note that these supplements are not replacements for whole fruits and vegetables but rather complements to a balanced diet.
Conclusion
Finding the right fruit and vegetable supplement can be as much of a game-changer for your health and well-being as using the best fruit cleaner machine for your fresh produce. First Day, Swolverine Greens+Reds, Transparent Labs Prebiotic Greens, Orgain Organic Superfoods + Immunity Up, and Amazing Grass Green Superfood each offer unique blends of nutrients that can bolster your daily nutritional intake. Just as you would want your fruits and vegetables to be clean and toxin-free, you'd want your supplements to align with your personal health needs and lifestyle preferences. It's all about synergy — pairing these supplements with a balanced diet, regular exercise, and clean, safe produce for optimal health benefits.
FAQs
Can fruit and vegetable supplements replace whole fruits and vegetables in my diet?
No, they should not be used as a replacement but rather as a supplement to a diet rich in whole fruits and vegetables.
How often should I take these supplements?
Generally, one serving per day is recommended, but it's always best to refer to the specific instructions on the product packaging.
Are there any side effects?
Some people might experience mild digestive discomfort initially. If symptoms persist or you have specific health concerns, it's best to consult with a healthcare professional.
Are these supplements suitable for vegans and vegetarians?
Most of them are, but it's always advisable to check the product label for any animal-derived ingredients.
---
Nerko is a writer for Zoopy, and he's been working there since 2019. He loves to ride his motorcycle and bicycle, especially in the summertime! He also enjoys watching science fiction movies, and his favorite movie is Interstellar. Nerko is also a competitive gamer - so if you're looking for a good competition, he's your man!
---