Can It Really Transform Any Toilet Into A Nightlight?
Do you ever wonder why it's difficult to go back to sleep after waking up in the evening for a quick bathroom emergency? There's actually scientific reasoning for that!
According to studies, when your eyes are exposed to an abrupt bright light, it causes a decrease in Melatonin production, which makes it harder for you to fall asleep. This happens when you turn on the bathroom switch in a pitch-black setting—your eyes wouldn't have any time to adjust to the sudden flash.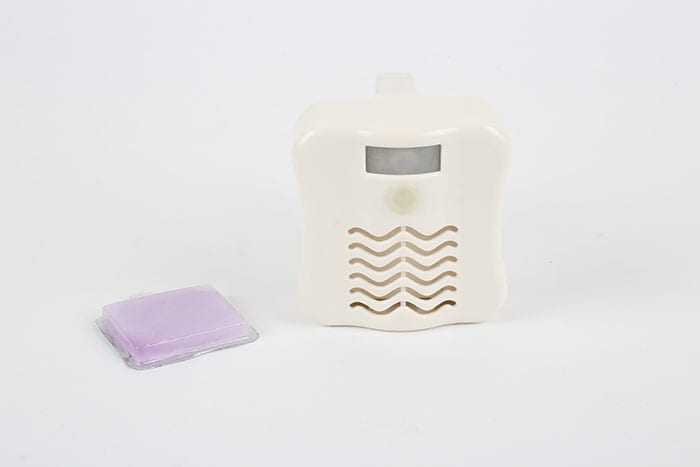 Inconvenient, right? Not to worry! There's a new product in the market that can help you find the bathroom in total darkness without having to flip the lights on!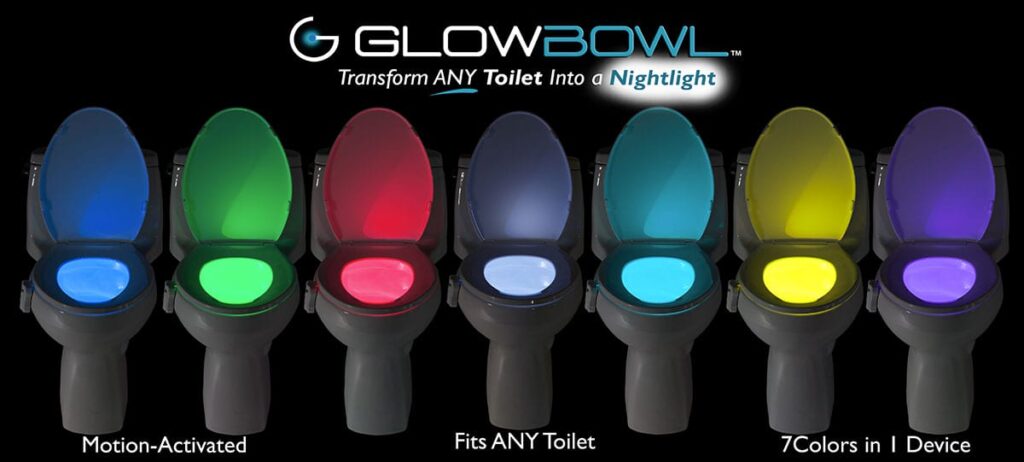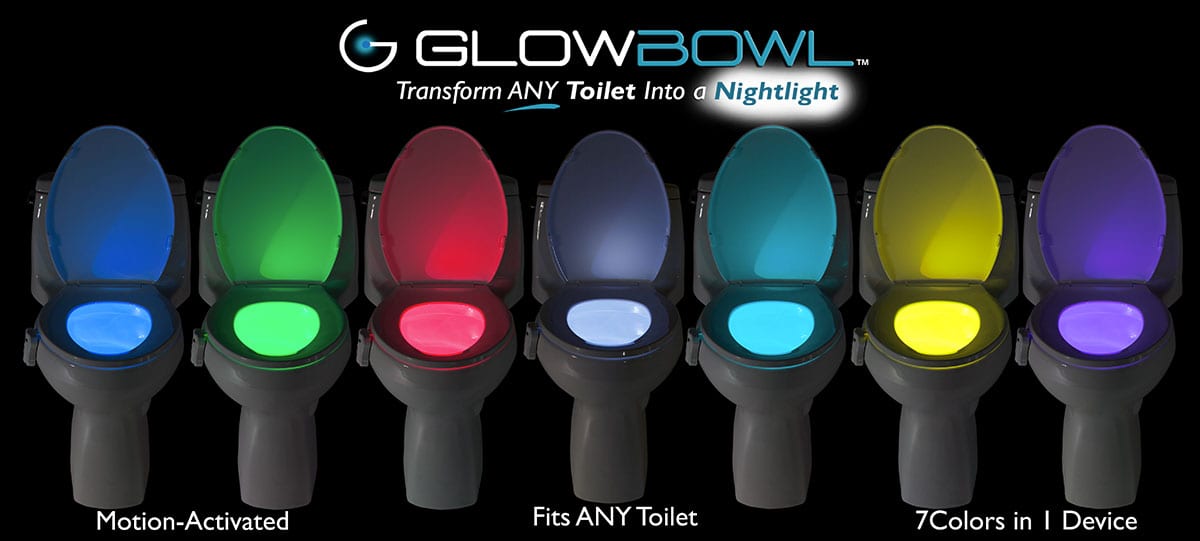 Introducing the world's only toilet nightlight, GlowBowl Fresh!
Say goodbye to blinding lights when you need to go for a bathroom break late at night. With GlowBowl Fresh, this LED motion-activated device will literally light up the toilet automatically, so you can go there with ease and hit your mark without fail.
You can pick from any of the device's 13 vibrant LED colors or set it on Color-Carousel mode for an amusing glow. It also comes with a built-in air freshener that will make your emergency trip soothing to the senses for a fresh scent 24/7.
Going to the bathroom is now more fun than ever!
Transform your toilet into a great smelling nightlight in three easy steps!
Step 1:Insert Air Freshener:
Open the air freshener and insert it into the GlowBowl Fresh.
Hook GlowBowl Fresh on your toilet bowl and choose from the 13 LED colors or set it on Color-Carousel Mode.
There you have it! Its motion-detecting system will automatically light up the toilet bowl and release a fragrant aroma every time you are nearby!
What Makes GlowBowl Fresh Different?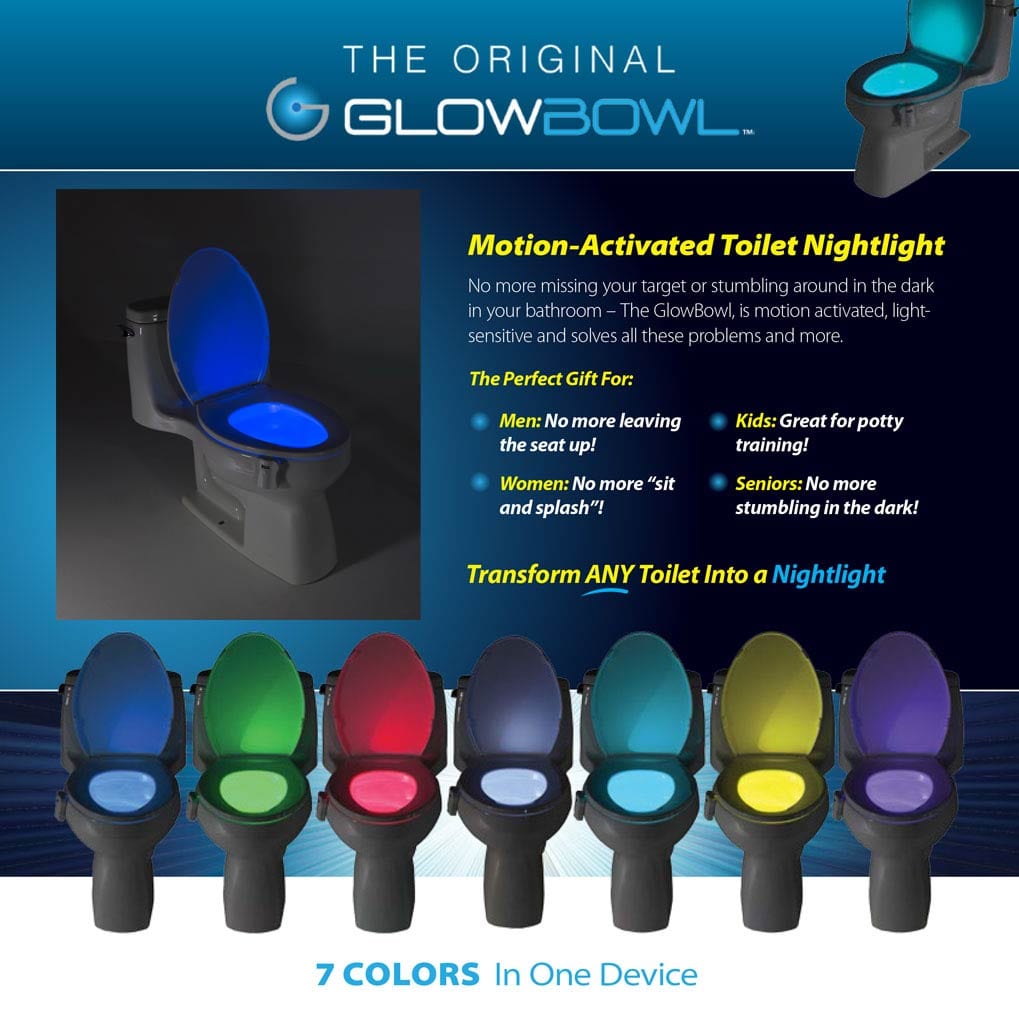 GlowBowl Fresh is produced by the original manufacturer of toilet lights. This veteran maker then proceeded with this device which allows you to play with 13 vibrant LED colors for a colorful glow in the dark.
Aside from that, it has a built-in air freshener inside, too; giving you a two-in-one action for a comfortable bathroom break at night. This is especially useful in keeping the place smelling fresh and fragrant 24/7.
Best of all, GlowBowl Fresh is designed to fit all kinds of toilet bowls! Regardless of its size, you can install the nightlight in just a few seconds.
Forget about using a traditional air freshener. This sophisticated device will turn your bathroom into an oasis and act as the guide in lighting your way to the toilet at the same time! No more inconvenient bathroom breaks at night for you or your loved ones!
Key Features Of GlowBowl Fresh
There are several key features of GlowBowl Fresh that prove its superiority among all its competitors in the market.
GlowBowl Fresh is perfect for everyone regardless of age.
How Much Does GlowBowl Fresh Cost?
You might think a genius two-in-one product such as this one would cost $30 to $50, but GlowBowl Fresh cost only $19.99! At just a low price, this affordable device will surely lighten up the way during emergency bathroom breaks for you and your loved ones.
A pair of movie tickets are even more expensive than GlowBowl Fresh! Invest in this nightlight motion-detector instead and you'll get nights of peaceful slumber and hard-to-miss toilet trips that are both aesthetically-pleasing and fragrant all around.
This makes for a great holiday gift under $20, which we're sure people of all ages would genuinely appreciate.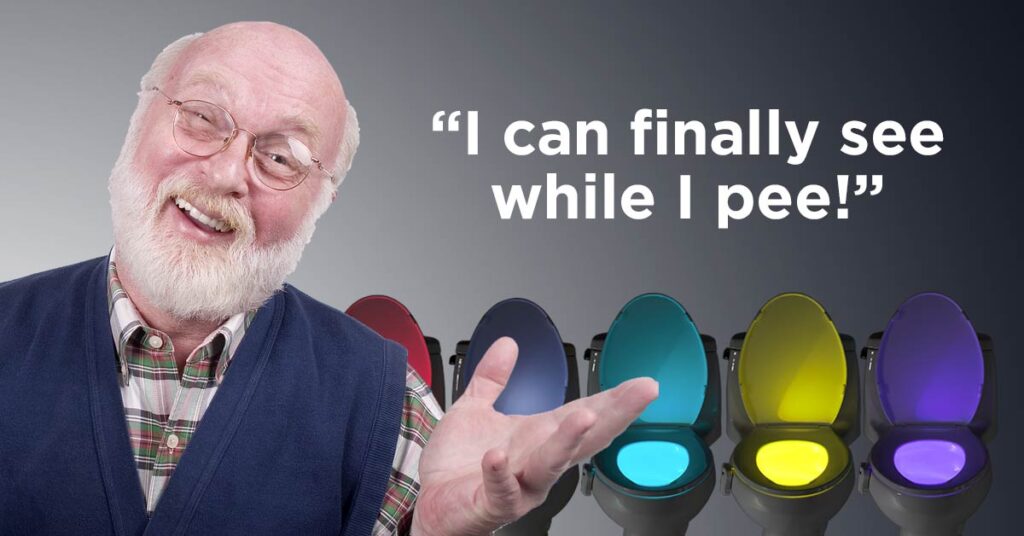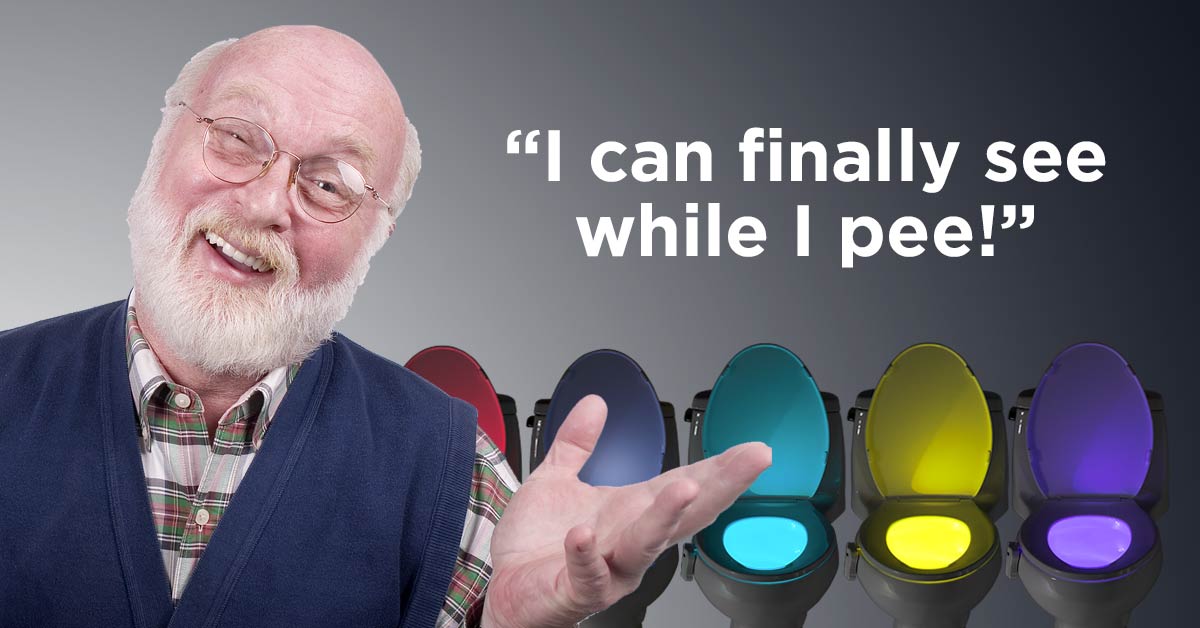 We are sure that you'll love this product. Regardless of age, you will appreciate the functionality of GlowBowl Fresh. Many will agree on this because this lighting device has been voted as the most affordable gift in the market.
Don't just stand there! Go to the official website and experience convenient late-night bathroom trips with this revolutionary toilet night light.
Frequently Asked Questions
If I buy more than 1, will they come individually packaged?
Yes. No matter how many you buy, each GlowBowl Fresh will be individually-packed—perfect for gift-giving!
What does the air freshener smell like?
Imagine a field of lavender with the cool breeze heightening the aroma. That's how fragrant your bathroom will smell once you install it.
Is GlowBowl Fresh easy to clean?
It is very easy to clean. Each product is made with an ultra water-resistant seal that you can clean without worries using any household cleaners.
Is it water-resistant?
Yes. Its seal makes it resistant to any unexpected splashes or exposure to liquids.
What colors are included?
You can choose among the following: Blue, Yellow, Purple, White, Aqua, Red, Orange, Pink, Green, and many more. There are 13 all-in-all. If you can't decide, set it on Color-Carousel mode and colors will rotate automatically every 4 seconds.
How do I change the color?
Continuously press the button in front and stop on the color that you want to use.
How do I get into the dimmer mode?
There is a 5-stage dimmer with GlowBowl Fresh. Just press the dimmer button to activate the lights. Once it's turned on, hold the button until it blinks and then cycle through the brightness level that you prefer.
What is the Carousel Mode?
The Carousel Mode is for those who can't decide which color to choose. This mode allows rotation of colors every 4 seconds for a livelier and popping colors.
To set, simply press the button and cycle through the colors until one of the colors in the rotation starts blinking.