Can You Bring A Heater Anywhere And Heat The Place As Fast As A Cheetah Ru
As the cold season inches closer, everyone wants to stay warm. A Handy Heater that you can take anywhere with you does sound like the kind of innovation we all need and this is exactly what this product promises.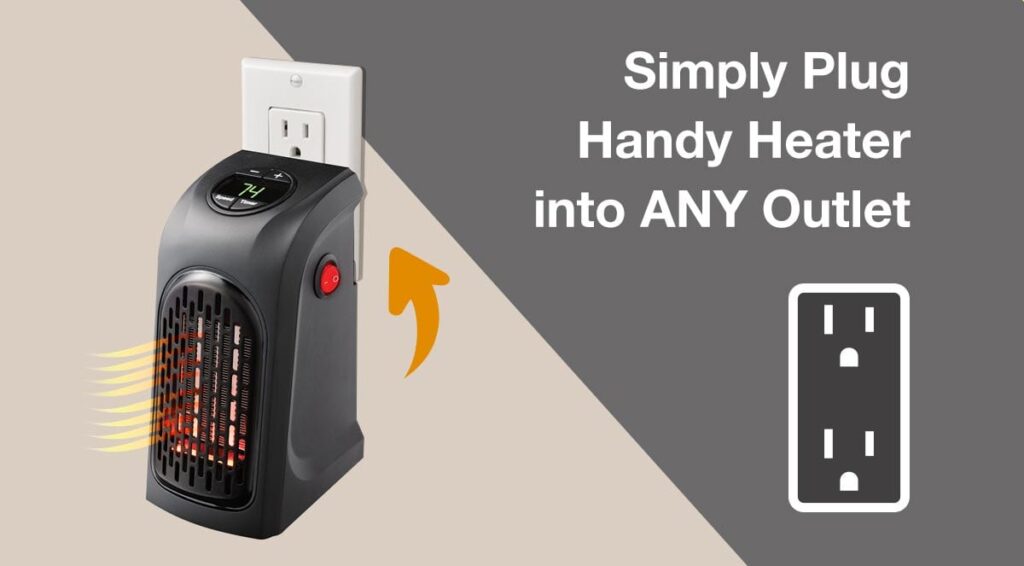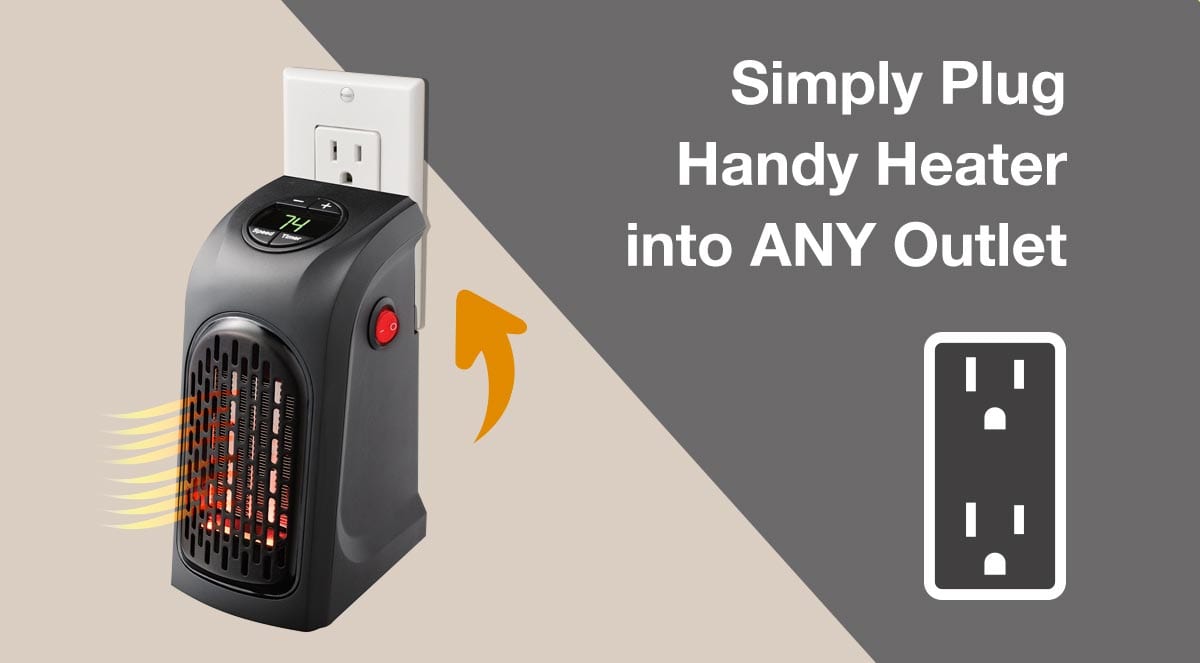 In this Handy Heater review, we will learn if the little heater lives up the promises it makes and how toasty it can make our evening hot chocolate sessions.
Handy Heater is a personal heater that simply plugs into the wall outlet and works its magic. It works on electricity and doesn't use anything else. No gas, no methane, no kerosene, and certainly no alcohol.
This means you can carry and use it virtually anywhere as long as you have access to reliable power. You can easily order the product from the official website and it costs just $59.99.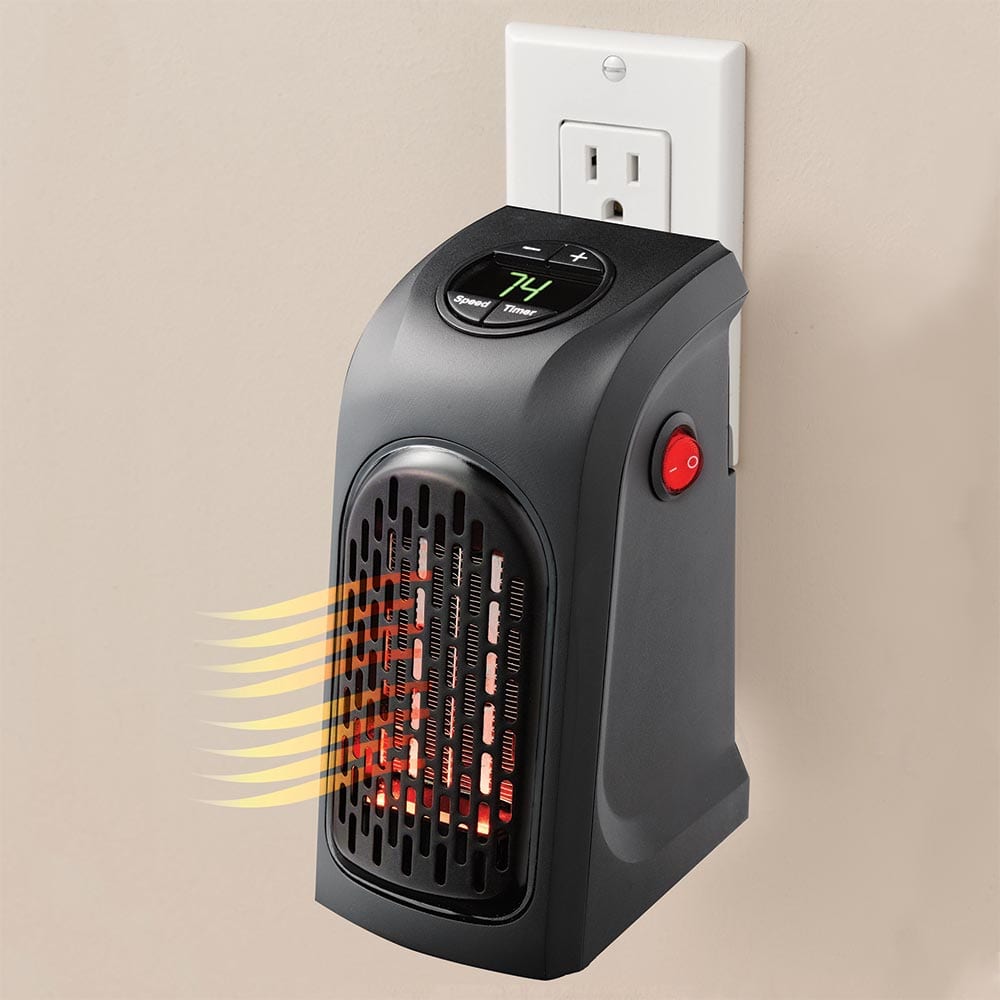 Handy Heater Major Features
On the product listing Handy Heater claims these features:
Features
All of these features sound great on paper but is the Handy Heater actually capable of providing them in real-world usage? Let's find out in the Handy Heater review.
The very first thing you'll notice about the Handy Heater is how small it actually is. It is not super small that you can slip it in your pocket, however, it is small enough to be inserted in a wall outlet without the worries of it dropping. The compact design of the Handy Heater makes it surprisingly portable and this is exactly what you need from it. It is also lighter and less bulky than I initially thought, that was a pleasant surprise. The fact you can easily carry it during your travels makes it an ideal choice.
There is an adequately sized digital LCD display on the unit. There are clearly marked temperature control buttons, they allow you to adjust the temperature from 60 to 90 degrees Fahrenheit. There is also a fan speed button that allows you to change how fast or slow the fan blows air. The Handy Heater also features a timer button that makes it easy to program it to run from 1 to 12 hours. You won't have to get out of bed to turn it off, which is a great feature to have in a heater.
A point to be noted here that despite the description claiming that the Handy Heater doesn't make any sound and remains whisper-quiet, you will hear the fan working. While it is certainly not loud enough to disturb you, it might be too annoying for some people who can only sleep in dead silence.
Handy Heater – How It Works
The Handy Heater has a
thermo-ceramic
design that allows it to pack a lot of heating power. There is also an adjustable thermostat that makes it easier to control and a fan that quickly heats up any space you use it in. Overall, the Handy Heater has all the features you require in a space heater.
Handy Heater – Real-World Tests
Now on to how the Handy Heater actually performs when you use it in real-world scenarios. I used it in my home office and then took it for a ride to a nearby city and used it in a small motel room. Here are some of the things I found:
The Handy Heater works really well if you have a closed space. This means you will need to make sure all the doors and windows are closed when you start using it. If you have anything open, the Handy Heater will struggle to make any significant difference in temperature.
This is to be expected though, any space heater will have a lot of trouble when you use it in an open space, and the Handy Heater is exactly the same. As the heater basically heats up the air in the room, if there is a fresh air intake, the temperature won't go up at all. So make sure there is no active circulation happening in the space you want to heat.
I made the mistake of keeping a small window open in my office and the Handy Heater didn't make a significant dent in the temperature. However, once I closed it, it really started working. It hardly took 15 minutes to make the room feel cozy and hot. Which is saying a lot because it is a portable and handy heater that really packs a powerful punch. My home office is a small space so the change in temperature was faster and the heater maintained it quite easily.
In the motel room, the Handy Heater took some time to really get things going but once it did, it worked flawlessly through the night. I used the convenient timer function to let it run overnight and it provided me with a nice comfortable temperature throughout the slightly chilly November night.
The Handy Heater is a remarkable product that works really well in small spaces. The asking price is really reasonable and you won't have any trouble using it. If you have a large room or slightly open space, you are better off investing in something a bit bigger and something that comes with an extension cable. Otherwise, the Handy Heater will get the job done in style.
It works by filtering the hot air through one of its icy water chambers, thereby bringing a cooling effect in that room.