Ground Breaking Eyeglass Cleaner Review and Buyer's Guide
Buying yourself a new pair of glasses can be quite expensive. Not to mention, you will have to get an appointment at a doctor so you can take a vision test and come back later to get your frame and lenses.
To get the most out of your current glasses, you will have to clean them from fingerprints and smudges every so often, and by doing so, they will last longer. Cleaning it with a microfiber material will mostly do the job, but in the end, we all get tired and lazy to find one, so we end up using ends of our shirts to clean the lens.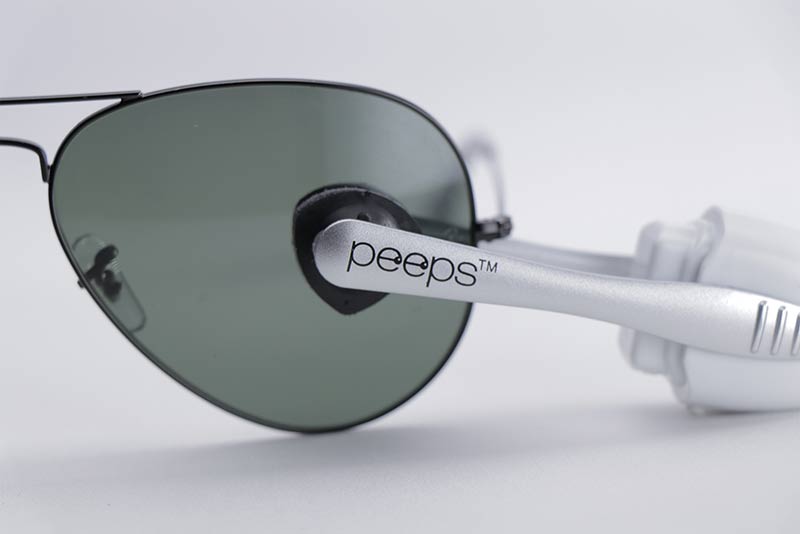 Cleaning our glasses can be such a tedious and meaningless job to do that a large number of people doesn't even think that much about it.
This is where Peeps glasses cleaner comes in with it's efficient and enjoyable way of cleaning. I admit I'm one of those people that gets lazy and end up using my shirt to clean the glasses.
This practice of using your shirt to clean the glasses is terrible for the lenses. It will scratch the surface of your lens, which will make it blurry as more time passes on. The use of microfiber isn't always the best solution, so when I heard about Peeps, I had to try it.
What is Peeps the Glasses Cleaner?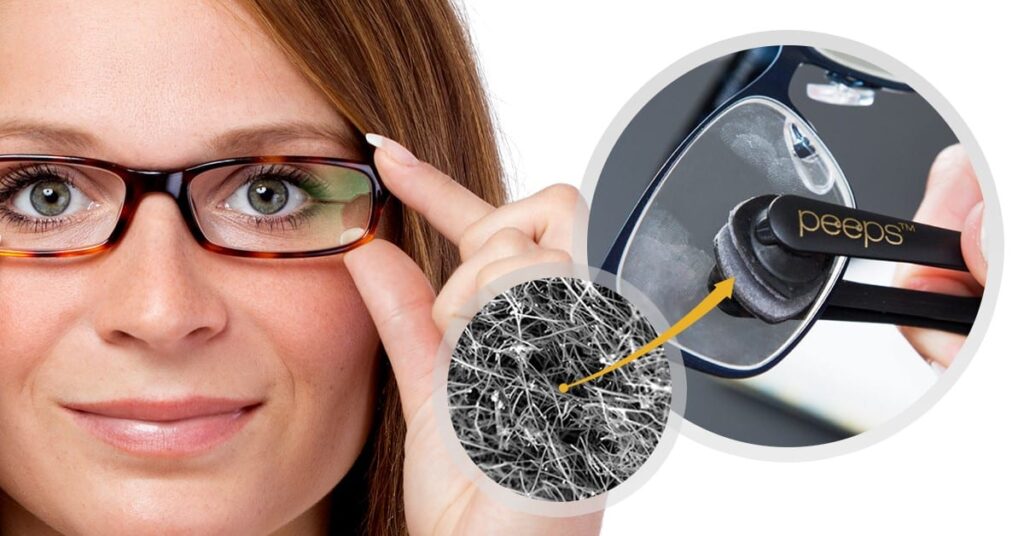 Peeps is one of the most popular cleaners for all types of glasses. With over 1.5 Million purchases, no wonder it's one of the most popular. You can clean your lenses 500 times with this simple gadget and when its time to replace the pads you can just order them from their website. This eyeglass cleaner is so easy to use it that even kids can operate it.
The pads are incredibly smooth and soft that you don't need to worry about them damaging or scratching the glass or plastic lens. You can still use Peeps on your lenses even if you're using ones that have a special coating on them because it won't damage them.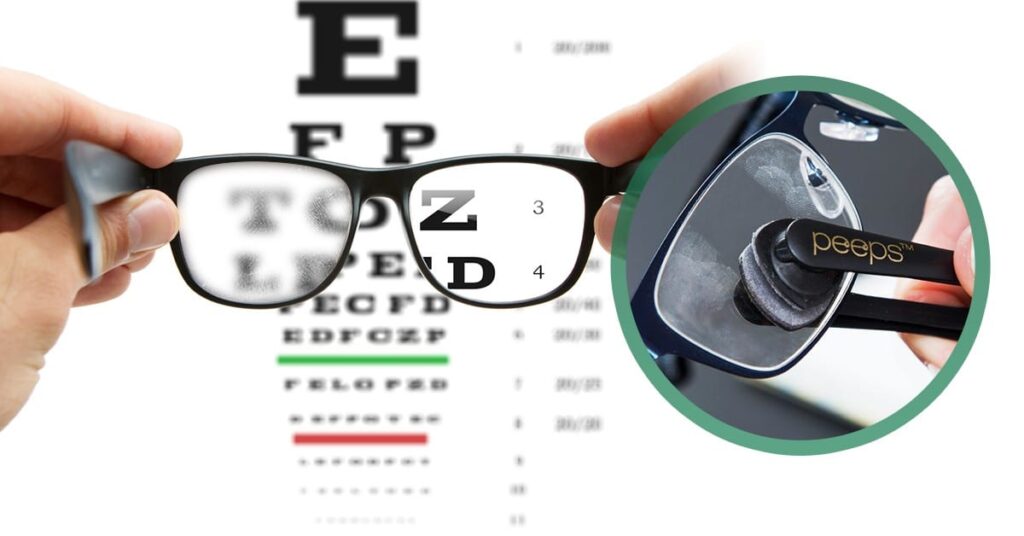 This is the only carbon eyeglasses cleaner that will leave your glasses oil and smudge free outside and inside. It will remove all the dust that's been building up with the included brush, and the carbon pads will wipe away all the smudges and oils from every possible corner.
Unlike conventional cloths that are fiber made, Peeps is the only eyeglass cleaner made with aerospace technology. At least that's what they're saying. This tiny gadget comes with a retractable brush and a rechargeable pad that efficaciously lifts the dust and wipes of oils and fingerprints.
The great thing about this gadget is the cleaners non-abrasive pads. You won't have to worryabout micro scratches because the padswill lift away the dust instead of rubbing it across the lenses.
By doing so, you will use less force and remove any grime that's been building up and not just smear it around.
Your sunglasses or eyeglasses, whatever you're wearing at the moment, will last you a lot longer than usual so you won't always have to go and buy a replacement. Having your lenses clean and shiny will allow you to experience the world in high definition without any smudges.
What is so Special About Carbon as a Cleaning Agent?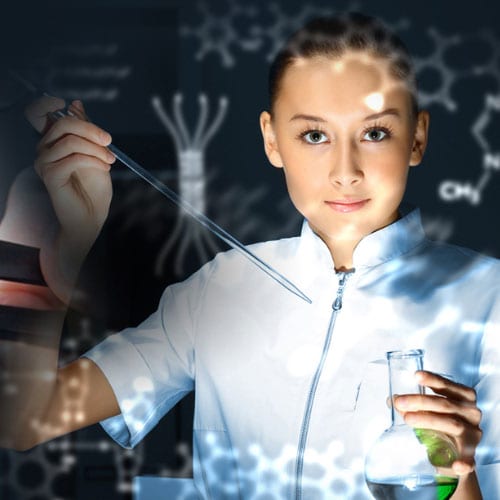 Carbon molecules are excellent at absorbing the oils that get stuck on the surface of the lens, and that is why its an essential part of peeps. CarbonKlean, the company that created this product says that the carbon they use is "specially formulated," which is best suited for getting rid of any oils on your sunglasses or eyeglasses.
Did you know that a long time ago people actually used newspapers to clean windows? Well, it's true. The Ink on the paper was carbon-based, which we know is good for absorbing oils.
You're not going to believe this, but the one and only NASA and US Military are using this advanced technology to clean many of their camera lenses on the International Space Station.
What makes this the best cleaner is that the technology they use is not affected by any of the outside elements, which includes humidity, heat, and cold. One of the benefits of this technology is the fact NASA trusts it to never scratch their screens.
Product Features
Your driving and biking, as well as an everyday activity, will be less hazardous thanks to its powerful cleaning. You won't miss out on your most important moments because your vision will be crystal clear.
One of the main features of this gadget is the fact that it uses Carbon Molecular Technology that is gentle on the lenses and doesn't expire.
You will save a lot of money on the cleaning supplies and replacement lenses.
You won't have to worry about it expiring because you'll get consistent cleaning performance for years to come.
They use the only cleaning technology that's being utilized in space as of right now. You will have the safest and most tested cleaning technology in the whole world.
Peeps comes in various colors which you can customize to suit your taste and preference. Being Eco-Friendly is also one of its strong suits because you'll help keep the waste to a minimum with this reusable eyeglass cleaner.
It will recharge itself after each use so it will perfectly clean your glasses as the day you got it, and up to 500 times.
You could take it with you anywhere you want, and there wouldn't be any risk of it getting damaged because of it's excellent resistance to water, heat, cold, and humidity.
How does this Sunglasses Cleaner Work?
This gadget comes with a retractable brush which comes out when you push the little handle on the side. The opening from where the brush comes out has a cap on it to keep the lint and dust from sticking on it.
The easiest way to use it is to hold the glasses in one hand, and with the other hand you slowly brush away all the lint and skin cells that have been stuck on the surface and including any debris.
The cleaner is located on the opposite side of the brush and is protected by a large plastic cover. It slides from the cover revealing two pads that get recharged each time you insert it back in.

While you're holding the eyeglass cleaner, slide the soft pads between each lens and press down on them. As long as you're holding it with a good grip, the glasses shouldn't fall off. The pads come equipped with a specially designed carbon compound that removes any blemishes caused by natural oils.
By moving slowly across the lenses, you should be able to remove any smudges or oils left behind. You can use the pads on both sides of the glass at the same time or just one side at a time; it's up to you to decide.
Common Misconceptions
Well, the biggest misconception is comfort with other types of cleaning methods (sprays, microfiber, wipes). Not being able to figure out effectively how to use them, which is getting better with the education they offer through social media, youtube, our website, etc.
The next is typically using them to clean things that they are not made to clean. Peeps eyeglass cleaner is designed to remove the dust and debris off the lens surface with their non-abrasive brush, then use the cleaning pads to remove fingerprints and facial oils from the lenses.
If you do not read the directions, you may use them to try and remove lotions, hair spray, makeup, etc., which will permanently damage the lenses.
Testimonials
"I hate getting fingerprints on my aviators! This miracle cleaner not only cleans my glasses, iPhone, and iPad but is so cute too! Get ready for a great surprise!!"


Melissa Gorga
"These really really work. Other cleaners always seemed to leave a hint of film on my glasses, but these leave no traces.

Just crystal clean lenses. I plan to buy more so I can keep them where I need them (truck, work, golf bag,etc..)"


Richard
What are Professionals, Doctors, and Celebrities Saying About this Product?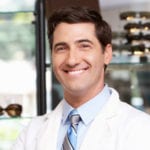 Dr. Gormady, OD
"I STRUGGLE TO GET ALL THE SMUDGES AND STREAKS OFF OF MY GLASSES….I WAS PRETTY SKEPTICAL OF THIS, BUT I GAVE IT A WHIRL AND WOW! THIS IS POSSIBLY THE CLEANEST MY GLASSES HAVE EVER BEEN … I'M GOING TO HAVE TO PICK SOME MORE OF THESE UP FOR MY PERSONAL USE, AS WELL AS FOR MY OTHER OPTICALS."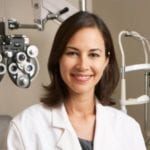 Dr. Hunt, OD
"MY PATIENTS LOVE THEM, MY STAFF LOVE THEM, AND I LOVE THEM. IT'S A COMPLETE WIN-WIN FOR EVERYONE. I'VE HAD THEM FOR OVER A YEAR IN MY OFFICE AND USE MIN DAILY. DON'T BE A SKEPTIC, IT'S SIMPLY AMAZING."
How Much does it Cost?
You might think it's expensive because I've talked about things like non-abrasive brushes and carbon-based molecular technology. Well, guess what it's not.
The great thing about Peeps Eyeglass Cleaner is its affordable and portable design, and it will cost you only $19.99. If you buy 2, you'll get 1 for free, and if you buy 3, you get 2 for free. All purchases include free shipping in the US.
Peeps pros:
Strong and Durable Materials​
Affordable Price
Easy to Use​
Suitable for Reading Glasses​
Safe for All Lenses​
Fits in your pocket​
NASA Approved​
Peeps cons:
Pads fall off after many uses​
Free shipping in the US only
Final Thoughts
This product is an excellent investment because of how efficiently removes dirt and smudges without smearing it around. The use of non-abrasive pads is also great cause I won't have to replace my lenses every so often because of the scratches. Peeps will keep my glasses from looking dirty and blurry.
I love the fact it's eco-friendly, and I get to keep the waste to a minimum. I don't know about other reviews out there, but I was impressed with it. I've tried a lot of different cleaners out there, but this is the only one that made me give it my seal of approval.
What is molecular carbon-based technology?
You can think of them as the smallest cleaning particle in the form of a molecule. These molecules are specially created to be incorporated into the cleaning pads themselves, and they will recharge every time you put them back in the protective cover. Peeps cleaning pads are made to clean up to 500 times.
Is Peeps safe for all lenses and A/R coatings?
Their technology is the most tested, effective, and safest cleaning tech for any screen or lens. Huge companies like NASA, Essilor, Kodak, Ricoh, Canon, HOYA, Nikon all use it.
All of these companies only use Peeps to clean their screens and lenses because the technology is so impressive that it's being used on the International Space Station to clean their screens, camera lenses and touchpads.

How many times can Peeps be used
You can clean your lenses 500 times with this simple gadget and when its time to replace the pads you can just order them from their website.
Where to buy peeps eyeglass cleaner
You can order it directly from the manufacturer through their official website. The company is at present giving new customers discounts of up to 50% on this product, plus free shipping.