Staying properly hydrated has several benefits to your health. It can give you the energy you need to go about your day, sharpens your cognitive function, helps you lose some weight, and many, many more.
It's a shock that most people still don't do this despite knowing all the health benefits. In fact, 75% of Americans are chronically dehydrated. That's a lot of people if you come to think about it! The main reason for that is because the majority just don't have time to drink water. With the fast-paced, hustle and bustle in life, you really can't blame them for forgetting to drink water every now and then.
Not only that, let's all admit it: there are better and more satisfying beverages than water. Coffee, juices, smoothies—you name it!
If you're guilty of those excuses, then Ulla will be perfect for your lifestyle!
What Is Ulla Hydration Reminder?
Ulla is a smart hydration reminder that can be attached to every bottle, cup, or glass. The device is a great way to stay on top of your hydration. It will remind you when it's time for another drink, helping keep peak performance and better health throughout the day!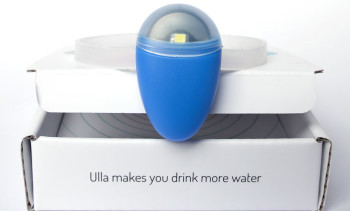 The Importance of Staying Hydrated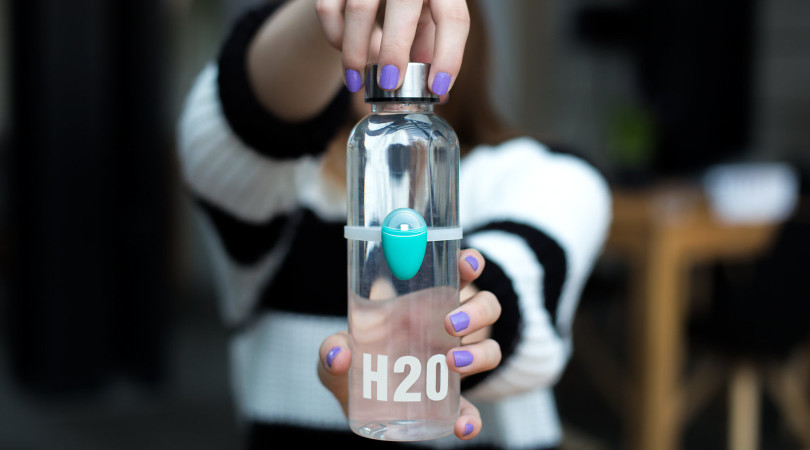 Studies have shown that most people don't drink enough water daily, which can lead to all sorts of problems such as:
Less frequent urination
Dark-colored urine
Fatigue
Dizziness
Confusion
Caring about your health is one thing, but making sure you are hydrated? That will keep those organs functioning properly – without sufficient fluids in our system; they start hurting us physically (and mentally).

Experts recommend that women drink 11 cups of water per day, while men should consume 16. Of course, this does not mean all those drinks need to come from plain old tap water; for example, you could opt instead for water flavored with slices of fruit, vegetable, or iced tea.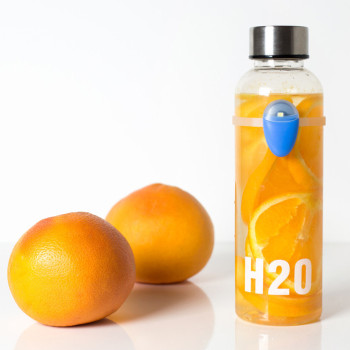 Drinking water is a simple habit, but people still have a problem following experts' recommendations to stay hydrated. This is why these little hydration reminders, such as Ulla and other products equipped with this feature, are a great addition to our body and health maintenance.
How Does Ulla Hydration Reminder Works?
Ulla acts as a tracker for your H2O intake by making sure you're hydrated throughout the day.
To start using the Ulla hydration reminder, just wrap the device around your bottle, cup, or glass to use Ulla for the first time. Ulla comes with a band that, as long as it fits your bottle or another preferred choice, Ulla should work.
It sets off a small, blinking flashlight as an alarm for you to drink water every 30 to 40 minutes. The reminder resets when it detects that you picked up the cup or bottle that you have attached it to. Convenient, right?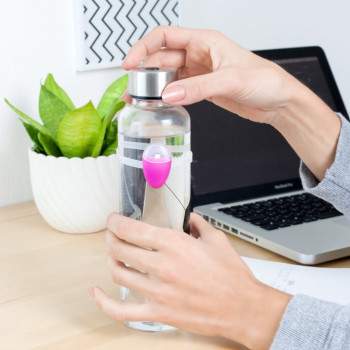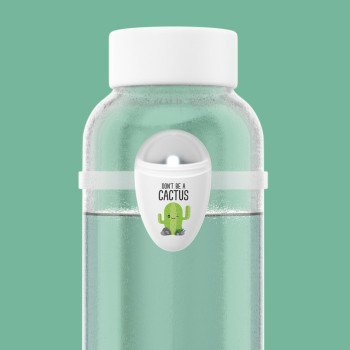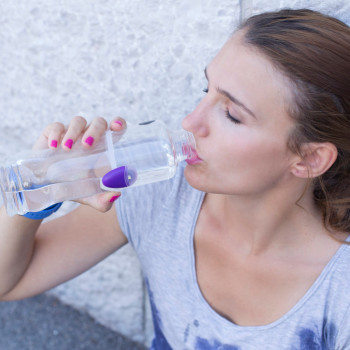 Key Features:
Reminds you to hydrate when you're too occupied with your activity
A fully-automated, maintenance-free system that you don't need to charge
Sets blinking alarms instead of irritating sounds
An embedded smart motion detector that resets alarm when you pick up the cup/bottle
Attachable on any cup or bottle with a special silicone mounting band
Automatic Power System that activates Ulla when exposed to light and switches the power off to sleep when you turn off the lights at night
If you're feeling tired all the time, it might be because of a lack in water. Try this smart reminder to drink water for 30 days risk-free and see if your energy levels improve when hydrated!
Ulla Compared to Smart Water Bottles
| | | |
| --- | --- | --- |
| | | |
| | | |
| | | |
| | | |
| | | |
| Custom glow pattern & frequency | | |
| Can be used with bottle, glass and cup | | |
| Automatic sensing technology | | |
| | More portable than a water bottle | |
| | | |
| | | |
| Bluetooth connected device | | |
| | | |
| | | |
What Makes Ulla Unique?
Ulla has several features that make it different from other sensor-detecting bottles.
Ulla stands out the most because of its simplicity and affordable price.
You don't need to change your favorite cup or water bottle for some expensive water bottles, which price can go up to $ 100, only to tell you to drink water.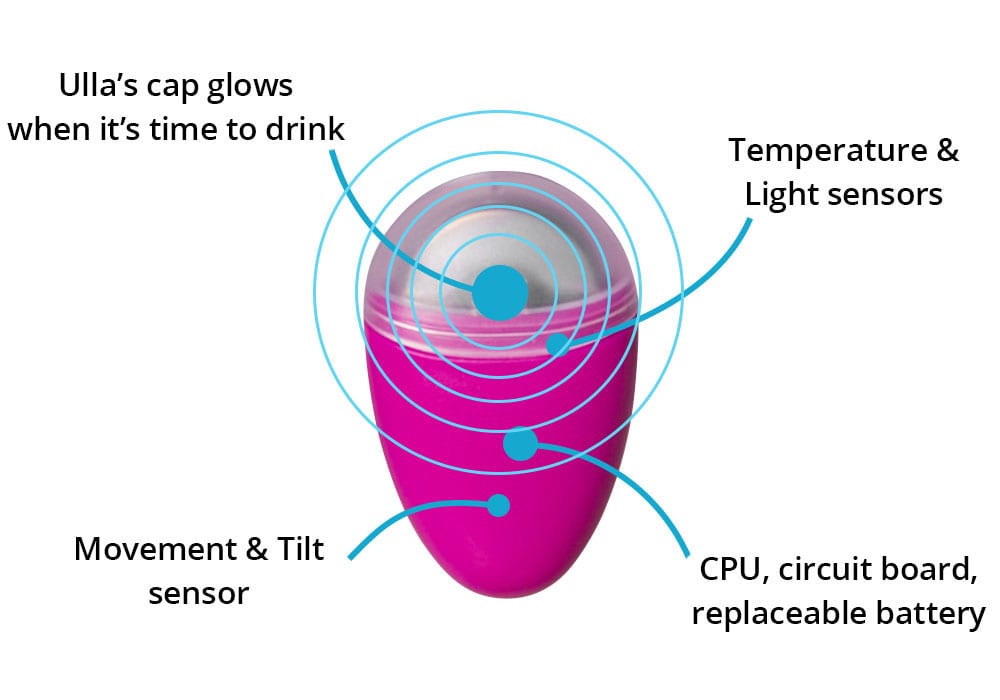 Smart Alerts for Hydration
Ulla is an efficient water consumption tracker. Its alarm doesn't set off only when you're thirsty; a small LED light will blink every 30 to 40 minutes (depending on how frequent you drink) to alert you even before you feel dehydrated!
This allows people to be appropriately nourished and refreshed throughout their daily routines.
Note that you don't have to finish your drink in one sitting! The automated smart motion works even with small sips for those with large containers.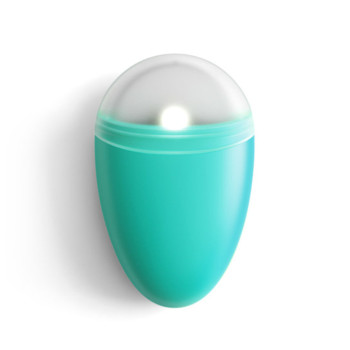 Smart Proximity Sensor
Amazingly, Ulla knows when you're nearby or away thanks to its proximity sensors! Its constant alarm will only activate when you're near the device, and it will automatically stop with the alerts when you're not within the vicinity. This smart detection will help when you're out (i.e. to buy lunch or to take a comfort room break) because it can resume its blinking when you can see it. With that feature, you really can't miss it!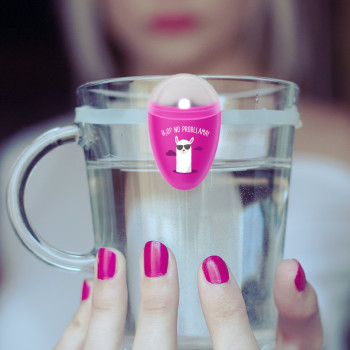 Flexible to Use
Although there are already several containers with built-in sensors, what's advantageous about Ulla is that it can fit any water bottle, glass, or even cups with a special silicone mounting band; giving you a lot of choices to pick from. Need any more convincing? You can also attach and detach it anytime you plan on changing your container! Its flexibility is what most people appreciate, so you don't have to be stuck with a single water bottle or cup for the rest of your life.
Health Benefits
Of course, with its prompt alarms, you would get the best benefit of all: staying healthy.
Do you have acne problems? Dry skin? Constant headache? Stubborn fats? Constipation? Ulla's guidance in your water consumption would greatly alleviate those problems indefinitely.
Sustainable
With the rise of the Green Generation, Ulla is right behind the sustainability lifestyle that most people are going for. Since its an attaching device to water bottles or cups, it avoids the utilization of single-use plastics and promotes reusable containers, instead. It may be a hassle for some to carry it with you all the time, but, if you take care of it well enough, it can last a long time and you can help save the environment by having one less plastic bottle in the world!
Is Ulla Hydration Reminder Easy to Use?
Ulla is very simple to use! You just have to attach it to your favorite water bottle, glass, or cup, and, then, you'll be alerted when you need to hydrate in no time. What's even better is that Ulla is fully automated, which means you don't have to charge it or download an app. You just let it be and work its wonder to help you achieve a healthier lifestyle. Easy!
Of course, you have to diligently follow it to make sure Ulla achieve its true purpose!
How Long Can Ulla Hydration Reminder Last?
Ulla comes with CR2032 coin-replaceable battery. According to the official website, each battery should last about 6 months.
After 6 months, make sure to replace the battery with a new one. To do that, carefully remove the battery cap from Ulla; put the fresh battery, then put the cap back on to reactivate Ulla.
Where Can You Buy Ulla Hydration Reminder?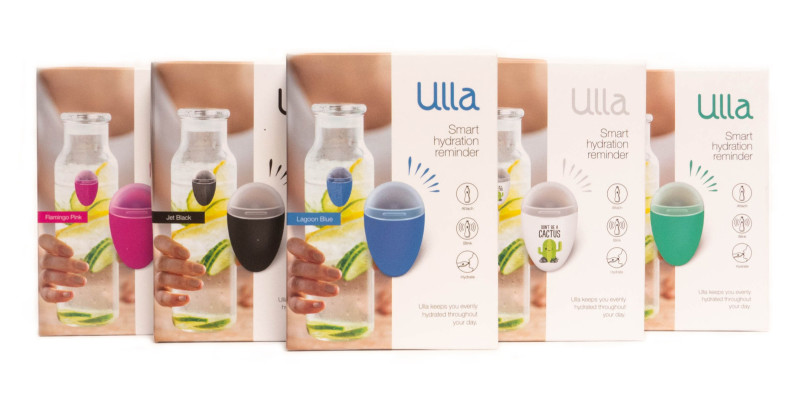 You can buy Ulla without breaking the bank. When you think about it, fancy bottles are actually more expensive because it can cost over $100! Ulla is priced at $27.99—only a third of that amount! This gives you a device that you can attach to any bottle or cup of your choice.
To add to that, they have a 30 day money-back guarantee policy to ensure all of their customers are satisfied.
If you decide to buy a Ulla hydrate reminder, you can order it online through GetUlla.io.
As if those aren't value-for-money enough, just think about the health benefit that a low price of $27.99 can give you!
Ulla Pros:
Blinking LED lights reminder instead of annoying buzzing sounds
Can be attached/detached to and from any bottle, glass or cup
Keeps you optimally hydrated
Compact
Afforable
Simple to use
Ulla Cons:
May fall of easily if not attached properly
Frequently Asked Questions
How will Ulla help me?
Ulla will definitely help in making its user feel good and healthy by reminding him/her to constantly drink water. It has a human-centered design that works according to needs. This will aid in reducing the risks of headaches, constipation, energy loss, mental fatigue, and weight management.
How often will it remind me to hydrate?
It will remind you every 30 to 40 minutes depending on how often you drink. It has an intelligent system that monitors your frequency in water intake so that your time and needs are met accordingly.
Is Ulla more than just a flashing light?
Definitely. Aside from giving a continuous reminder, it has a 3-axis high precision accelerometer, ambient sensor, a micro¬controller, and a power management circuit. All of these make for a smart, water consumption tracker—a guide in anyone's fitness journey.
Does it make any sounds?
It's 100% sound-free. All it uses are small LED lights that blink constantly until the user drinks his/her water.
I'm always on the move, carrying my bottle with me. Is Ulla for me?
Unfortunately, carrying a bottle around while walking might make its smart detector mistake that movement for drinking water. When that happens, its reminder will not set.
Of course, you can still drink water and maximize its features when you're not in motion.
Does it work if I drink through a straw?
Yes. Just tilt it, and Ulla should pick up sips seamlessly.
Final Words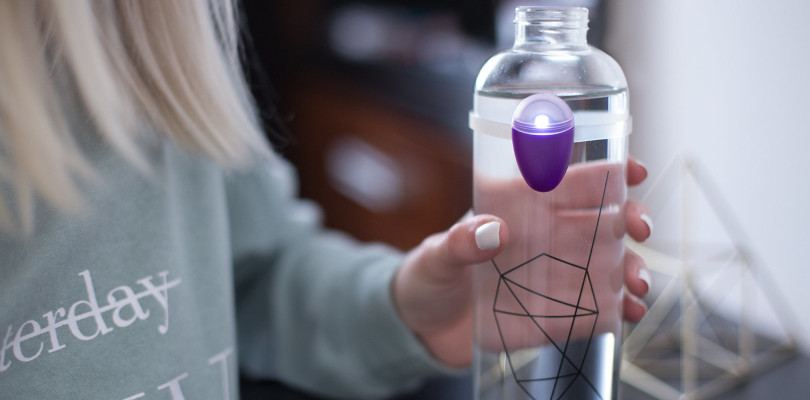 We are totally in love with Ulla! By just attaching the device to my favorite water bottle, I get to be reminded to stay hydrated and healthy throughout the day—no need for any charging or technical adjustments!
If you are looking for a way to increase your water intake, I highly recommend the Ulla smart hydration reminder. It is a nifty gadget that helps you be more mindful of how much water you drink daily. Increasing your water intake can have many benefits for your health.
It's perfect for those occupied with work in the office. We used to get headaches from dehydration, especially during the summer, but, we don't have that kind of problem anymore! As much as disciplined is concerned, we really can't help it that we forget to drink water when we're busy with work. However, Ulla helped us a lot in our workplace by giving us the energy and function that we need to get our job done properly!
---
Abdo is a Zoopy writer who loves spending his free time outdoors, camping, and enjoying the peace that nature brings. He also enjoys fixing things - he's particularly good with electronics. His favorite movie is I Am Legend, and he's fascinated by survival gear and safety.
---