Misplacing of your valuables is always frustrating, but it can be especially stressful when you are in a rush.
In today's fast-paced world nobody has time to waste on searching for misplaced items. Personally, misplacing my things has always been an issue for me.
Losing your phone is a frustrating experience, but it's even more annoying when you have to spend time looking for them. Did you know that over 120,000 phones are lost every week in taxicabs alone (in Chicago)?
And 12,000 laptops get misplaced at US airports. In addition, the average person spends 10 minutes a day looking for their phone, keys, or other misplaced items (2.5 days per year).
As for bikes, it's estimated that 1.5 million are stolen, with only 5% ever being found again by their owners. In the United States, nearly a quarter of all adults misplace their house or car keys at least once per year and this often leads them being late for work.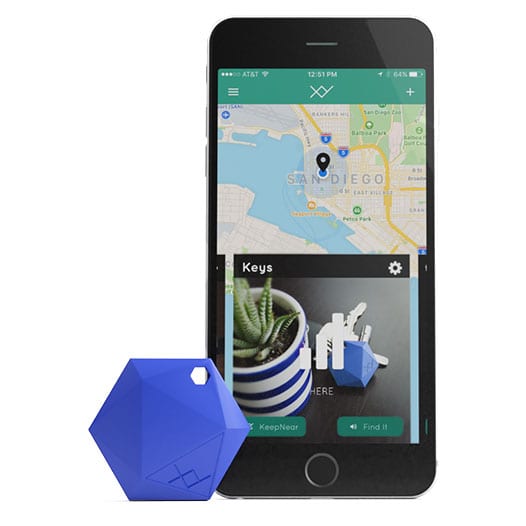 In our search to find a solution we came across a small Bluetooth tracking device that could be attached to an item you misplaced frequently in order to track it successfully the next time it goes missing.
Unfortunately, we have fallen for many gimmick devices that promise to be able to track all my misplaced items, only to find that the devices lost signal 10 feet away from your phone or that simply dropping your keys meant breaking the device.
So our expectations of the XY4+ Tracker were somewhat jaded. However, once we tried the XY4+ tracker, we were pleasantly surprised at the capabilities and applications of this small device. Never Lose Your Valuables Again!
What is the XY4+?
The XY4+ is a hexagonal coin-sized tracking device from XY Find It. Each device makes use of the older idea of locating misplaced items, using sound and combines it with the advantages that the latest technological advancements in wireless internet, Bluetooth and smartphones have to offer.
The XY4+ is the perfect example of how innovation and creativity can come together to solve life's daily problems and produce a product that makes sure you can easily keep tabs on the items that you are most likely to misplace.
The XY4+ is easily attachable to any item and not only is the hexagonal shape of the device more stylish than other tracking devices on the market, but the XY4+ boasts more features:
It is made from lightweight, durable material which means it can take a knock without breaking.
Its compact size makes the device suitable for almost any item.
The device is water and weather resistant.
It has a wide range of up to 364 feet (depending on your environment).
It has a loud alarm making it easy to hear when you need to find an item you have misplaced in a public place.
The app is free, so you don't have to worry about recurring monthly fees.
The app allows you to connect as many XY and XY4+ finders as you want.
It uses bluetooth finder which enables other XY Find It apps to boost your device's signal and notify you of its last known location.
The KeepNear feature notifies you when you walk away from important items.
The devices come in a wide variety of colours which aid in making them noticeable inside a purse or bag. Alternatively, they also come in black for those who would like to keep their devices discrete.
It has reverse tracking so if you lose your phone you can press the top of the tracker and call it.
XY FIND IT boasts a 5-year battery life which is far superior to the 12-month average of other devices on the market.
It is energy efficient. The low energy consumption rate guarantees that although the devices are in communication with your smartphone, they will not drain the battery life of your phone.
It uses Bluetooth which makes it easy to pair and sync the devices to your smart phone.
The battery is replaceable which eliminates the cost of replacing all the devices every 5 years. After all; if the device has a dead battery it makes the item it is attached to nearly impossible to find.
This tiny device has been featured on various reliable sites like CNN, WIRED, Huffington Post, QBit, Today Show.
How It Works
The XY4+ device makes use of the latest in Bluetooth technology and interface design to provide a wider range, stronger signal and a more convenient tracking experience.
The device makes use of the extremely efficient Dialog 14585 Bluetooth chip which provides the best possible tracking signal. All devices partner with a free app which is used to pair the XY4+ with your smart phone.
Every device has a unique signature that is only visible once you have paired the XY4+ device with your user account on the app.
This is how the trackers and the app recognise each other. The unique signature of each device ensures that your items cannot be tracked by outsiders unless you decide to use the bluetooth finder.
The App will then allow you to give other app users your misplaced devices signature and grant them permission to track your device from their XY Find It account.
While it sounds very complicated, in reality, the XY4+ is simple to set up and even simpler to use.
Attach the XY4+ tracking devices to your items.
Download the official app to your Android or iOS smartphone.
Set up your account.
Enable your smartphones Bluetooth.
Open your account in the app and tap on the "+" icon.
To begin pairing the tracker and your phone tap the "Claim Your XY#" option.
Press the XY button on the corner of the tracker. Once the pairing is complete the device will beep.
Once your devices are paired you can name the tagged item and attach a picture of the item in the app. Pictures are useful when using the Crowd bluetooth finder feature. You also have the option to update these pictures as you change your tagged items.
To find a misplaced item, open the app and tap the "Find" option.
Your XY4+ tag will instantly start beeping and you can follow the sound to your misplaced valuable.
Advertisement
Continue reading below
Special Features
Bluetooth finder and tracking memory​
If you lose your tracker outside of the 300-foot reach, the app will remember where it last "saw" the device thanks to bluetooth finder and tracking memory. You can then mark your device as "Misplaced" on the app and other XY Find It users will be able to help you recover your misplaced item by seeing its last location on their app.
Since each tag is registered through the XY Find it website, other XY users can message you if they have found one of your misplaced items via the app, without you needing to make your contact details public. This allows you to harness the power of millions of other people, without compromising your privacy.​

Finding your keys
Since the XY Find It tag is attached to your keys, as long you are within Bluetooth range, the app on your phone can show a hint on how close or far away you might be from the lost item.
Finding your smartphone
If you want to be able to find your phone using XY Find It you have to make sure:
you phone is ON
Bluetooth is enabled
XY Find it app is running in the
background
you're logged into the app
you have the XY4+ tag on you
Once you pass all those requirements you can press the button on the XY4+ tag and the tag will send a signal to the app on your phone to start ringing so you can hear it.
Pet Friendly
If your dog loves to enjoy dog parks but every outing entails an hour-long search-and-rescue mission, then the XY4+ is perfect. In the past when we attempted to put a tracking device on our pets the devices were awkwardly large, not to mention too delicate, and as a result were swiftly chewed up.
Thanks to the XY4+'s small size and durable material, when we attached it to our dog's collar he hardly noticed. When he came back an hour later the device was in perfect condition. I can't begin to explain what peace of mind it gave us knowing that our puppy was safe and happy.​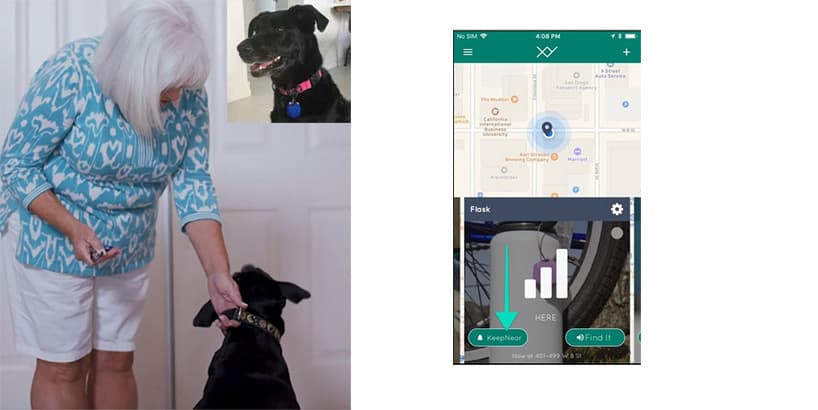 KeepNear​
KeepNear is a feature that is designed to prevent you from misplacing any of your valuables. The XY Find It app will notify you whenever your XY finder comes into or goes out of range of your phone or tablet. The app will issue a notification letting you know that you have gone too far away from your tagged XY4+ device.
This feature will also issue a notification once you have stepped back into the radius where your smartphone can detect your misplaced item. The app also allows you to customise which items send a KeepNear notification to your phone, so if you choose to leave an item at home, you won't be pestered by alerts.​

Uses For The XY4+ Device.
The uses for the XY4+ are limited only to your imagination and creativity. The XY4+ has been proven to be perfect for keeping track of all your possessions including your:
Keys
Wallet
Laptop
Luggage
Smartphone
Handbag
Purse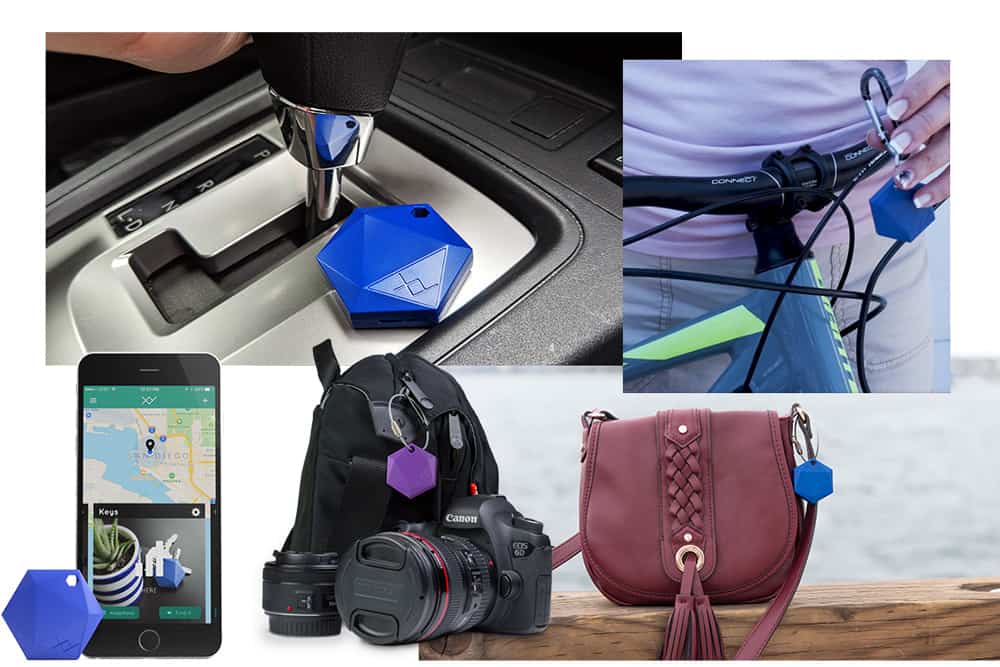 Video Testimonials
Why are so many people in love with XY4+

Those who have XY4+ know what a relief it can be to find your keys, purse, or luggage when you are in a hurry. With just a simple click, you can find whatever you're looking for.
The XY4+ tracking device offers a variety of benefits to its users.
You'll never lose your keys or wallet again.
The XY4+ can track anything you want within a 100-foot range.
Small and lightweight, so you can take it with you wherever you go.
Be alerted if the items go out of range.
Stop stressing about misplaced items.
Feel secure knowing that you can always find whatever you need.
Product Specifications
112 db

4X LOUDER vs. competitors

Battery Life 5-Year

CR3032 lithium ion coin cell

Replaceable (560 mAh)

Apple iOS 11 or higher

Android 5.0 or higher

App for iOS requires iOS 9 or later.

App for Android requires Android 5 or later.

No monthly subscriptions or hidden fees:

Maximum 300 feet (100 meters)

1.5 x 1.75 x 0.39 in (3.81 x 4.45 x 0.99 cm)
What Are The Pros & Cons of XY4+
XY Find It Pros:
A once off payment for the device and the free app ensures that there are no additional fees charged for the use of the XY4+ after you purchase the product. If you want to cancel your account, there are no additional charges either.
The Apps interface is sleek and user friendly.
The XY4+ is louder than any other tracking device which makes it easy to find misplaced items in a noisy room.
The XY4+ device is compatible with Android and iOS. If you change smartphones, simply download the app onto your new phone and pair your devices.
The loophole at the top of the device is easy to attach a keyring or a chain to, making it simple to attach the device to any item you need to track.
The battery will last for 5 Years and if it goes dead the device is designed to be opened in order to replace the battery.
The device is eco friendly since it does not need to be replaced once a year as is the case with many other trackers on the market.
The reverse calling feature protects you from misplacing your smart phone. It allows you to call your smartphone by simply pressing the button on any of the devices connected to your phone.
It is light and compact which makes it suitable for a wide variety of valuables including purses and wallets.
Its powerful Bluetooth connectivity guarantees that you will always be able to find your misplaced valuables.
XY Find It Cons:
One downside to the XY4+ that I found was that the beeping tone emitted for you to follow can be very loud. However, other devices that I have tried were so soft that I could not accurately hear where the items were located. With the XY4+ I was always able to hear the device I was searching for, even when it was underneath other items like couch cushions.
You can't live track your items. Live bluetooth finder tracking is extremely expensive and would require additional monthly service fees. But between the regular location updates and the help of Crowd bluetooth finder I was always able to see the most recent location of my misplaced item. Bluetooth connectivity also ensures that your tracking signal is unaffected indoors making it easy to find your valuables in any house or apartment.
The XY4+ is more expensive than other devices. But it is more reliable, has a wider range, and a superior battery life compared to other devices so one could argue that you do get that extra bang for your buck.
I found that the KeepNear function was triggering all the time. However, when I checked my XY Find It app, it turned out that I simply needed to set which items I wanted to leave behind.
The Final Verdict
It's estimated that we waste two and a half days every year looking for misplaced items. That's time you'll never get back. Time you could be spending doing something you enjoy.
And no one wants to deal with the unnecessary expenses incurred when misplacing valuable items.
With the Tracking Device Market set to reach an estimated value of $2.8 billion by the year 2023 there is no doubt about the demand for Bluetooth tracking devices.
The XY4+ tracker really worked for me and I found that I was able to find any of my misplaced items with my smartphone or my iPad in seconds.
The verdict is in; the XY4+ device is a tracker that really delivers on its promises and has honestly given me the peace of mind that I didn't have for many, many years. This is a purchase you won't regret.
---
Bato is the father of three beautiful children. When he's not dealing with product reviews and comparisons, he enjoys hiking through untouched nature. He loves adrenaline sports such as skiing, hiking, rafting, and scuba diving. In addition, he likes to grill and discover new exciting food.
---