Never Lose Your Valuables Again!
Losing track of your valuables is always frustrating, but it can be especially stressful when you are in a rush.
In today's fast-paced world nobody has time to waste on searching for misplaced items. Personally, losing track of my things has always been an issue for me.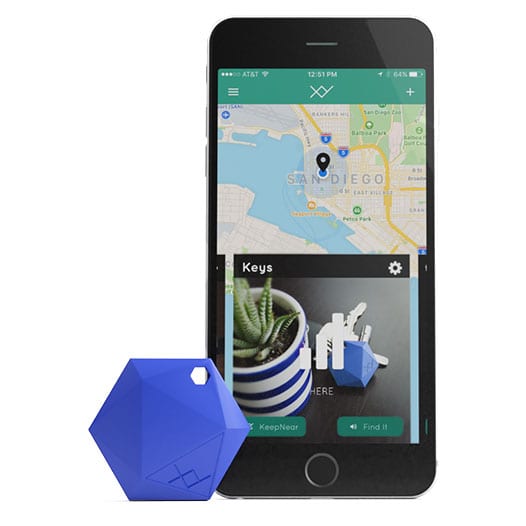 In our search to find a solution we came across a small Bluetooth tracking device that could be attached to an item you lost frequently in order to track it successfully the next time it goes missing.
Unfortunately, we have fallen for many gimmick devices that promise to be able to track all my misplaced items, only to find that the devices lost signal 10 feet away from your phone or that simply dropping your keys meant breaking the device.
So our expectations of the XY4+ Tracker were somewhat jaded. However, once we tried the XY4+ tracker, we were pleasantly surprised at the capabilities and applications of this small device.  
The XY4+ is a hexagonal coin-sized tracking device from XY Find It. Each device makes use of the older idea of locating lost items using sound and combines it with the advantages that the latest technological advancements in wireless internet, Bluetooth and smartphones have to offer.
The XY4+ is the perfect example of how innovation and creativity can come together to solve life's daily problems and produce a product that makes sure you can easily keep tabs on the items that you are most likely to misplace.
The XY4+ is easily attachable to any item and not only is the hexagonal shape of the device more stylish than other tracking devices on the market, but the XY4+ boasts more features:
The XY4+ device makes use of the latest in Bluetooth technology and interface design to provide a wider range, stronger signal and a more convenient tracking experience.
The device makes use of the extremely efficient Dialog 14585 Bluetooth chip which provides the best possible tracking signal. All devices partner with a free app which is used to pair the XY4+ with your smart phone.
Every device has a unique signature that is only visible once you have paired the XY4+ device with your user account on the app.
This is how the trackers and the app recognise each other. The unique signature of each device ensures that your items cannot be tracked by outsiders unless you decide to use the Crowd GPS function.
The App will then allow you to give other app users your lost devices signature and grant them permission to track your device from their XY Find It account.
While it sounds very complicated, in reality, the XY4+ is simple to set up and even simpler to use:
If you lose your tracker outside of the 300-foot reach, the app will remember where it last "saw" the device thanks to Crowd GPS and tracking memory. You can then mark your device as "Lost" on the app and other XY Find It users will be able to help you recover your lost item by seeing its last location on their app.

Since each tag is registered through the XY Find it website, other XY users can message you if they have found one of your lost items via the app, without you needing to make your contact details public. This allows you to harness the power of millions of other people, without compromising your privacy.
KeepNear is a feature that is designed to prevent you from losing any of your valuables. The XY Find It app will notify you whenever your XY finder comes into or goes out of range of your phone or tablet. The app will issue a notification letting you know that you have gone too far away from your tagged XY4+ device.

This feature will also issue a notification once you have stepped back into the radius where your smartphone can detect your lost item. The app also allows you to customise which items send a KeepNear notification to your phone, so if you choose to leave an item at home, you won't be pestered by alerts.
If your dog loves to enjoy dog parks but every outing entails an hour-long search-and-rescue mission, then the XY4+ is perfect. In the past when we attempted to put a tracking device on our pets the devices were awkwardly large, not to mention too delicate, and as a result were swiftly chewed up.

Thanks to the XY4+'s small size and durable material, when we attached it to our dog's collar he hardly noticed. When he came back an hour later the device was in perfect condition. I can't begin to explain what peace of mind it gave us knowing that our puppy was safe and happy.
Uses For The XY4+ Device.
The uses for the XY4+ are limited only to your imagination and creativity. The XY4+ has been proven to be perfect for keeping track of all your possessions including your:


10 Pack
($399.90)
$195.95

Dimensions
1.5 x 1.75 x 0.39 inches
Protocols
XY, iBeacon, EddyStone
Battery
CR3032 Replaceable (560 mAh)
Accolades
The XY4+ has been recommended in articles by CNN, WIRED, Huffington Post, QBit, The Today Show, and Fox News.
XY Find It guarantees the location of your valuables
The XY Find It team is so confident in the quality of their device that the devices come standard with a two-year warranty. And if you are not completely satisfied with the results of their product in the first 60 days, they will give you a 100% refund on the receipt of your returned XY4+ device.
What Are The Pros & Cons of XY4+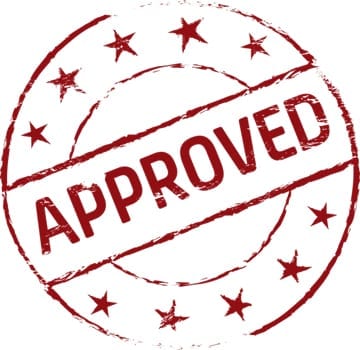 It's estimated that we waste two and a half days every year looking for misplaced items. That's time you'll never get back. Time you could be spending doing something you enjoy. And no one wants to deal with the unnecessary expenses incurred when losing valuable items.
With the Tracking Device Market set to reach an estimated value of $2.8 billion by the year 2023 there is no doubt about the demand for Bluetooth tracking devices. 
The XY4+ tracker really worked for me and I found that I was able to find any of my misplaced items with my smartphone or my iPad in seconds.
The verdict is in; the XY4+ device is a tracker that really delivers on its promises and has honestly given me the peace of mind that I didn't have for many, many years. This is a purchase you won't regret.
Frequently Asked Questions
What's the range of XY Find It?
You can expect between 100 and 150 ft range, and that is the number the company stands behind.
Is XY Find It Waterproof?
XY Finders are both water and weather resistant, but we don't recommend you submerge them thoroughly in water. If you submerge them fully in water or snow, the effective range will decrease dramatically.
Can I take my XY Finder through airport security?
Considering that it is a simple Bluetooth device you will not have any problems traveling with it.