If you're searching for the best laundry detergent sheets, then you probably know what they are, but in case some of you don't, here's an explanation. They are small rectangular thin dissolvable sheets that contain all the necessary cleaning ingredients you would get from liquid detergent but without the mess.
Our top pick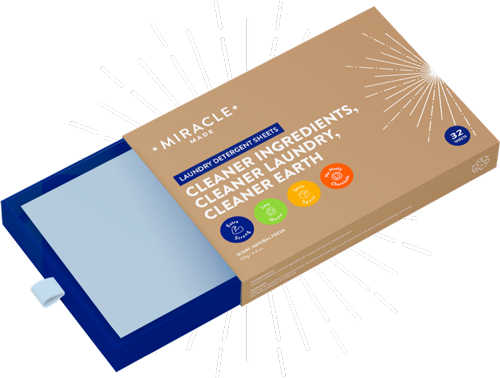 What we like
It's eco-friendly
it uses natural ingredients
The packaging is small saving you a lots of space
It works with all washing machines including HE
Kind to sensitive skin
What we don't like
It's more expensive than regular laundry detergent
The great thing about these sheets is that you don't need to lug around big plastic jugs of liquid detergent. The plastic jugs probably end up somewhere in a landfill, while laundry detergent sheets come in eco-friendly packaging, which is great for the environment.
Laundry detergent sheets are an easy way to get your clothes clean without having to carry a giant jug of detergent around. But with so many brands on the market, how do you know which one is best for you? Here are five of the best laundry detergent sheets available today.
Comparison Table
Product
Miracle brand

Earth Breeze

Kind Laundry

Eco Roots

Tru Earth

Trustpilot score
3.7/5
2.7/5
N/A
2.8/5
2.9/5
Where to buy
Official site
Official site
Official site
Official site
Official site
Price
$24.99
$20
$19.95
$19.19
$19.95
Subscription savings
Yes.
20%
Yes.
40%
Yes.
15%
Yes.
15%
Yes.
35%
Paraben-free
Yes
Yes
Yes
Yes
Yes
Phthalate-free
Yes
Yes
Yes
Yes
N/A
Phosphate-free
Yes
Yes
N/A
Yes
Yes
Bleach-free
Yes
Yes
Yes
N/A
Yes
Dye-free
Yes
Yes
Yes
Yes
Yes
Safe for sensitive skin
Yes
Yes
Yes
Yes
Yes
Vegan & cruelty free
Yes
Yes
Yes
Yes
Yes
Works with HE machines
Yes
Yes
Yes
Yes
Yes
Biodegradable packaging
Yes
Yes
Yes
Yes
Yes
Scent
Natural fresh
Fragrance-free, fresh scent
Fragrance-free, ocean breeze
Fragrance-free, fresh breeze
Fragrance-free, fresh linen
Miracle brand sells premium quality bed sheets, pillows, towels, etc. They also started selling laundry detergent sheets, and judging by the quality of their other products, this one is no different.
Laundry detergent sheets from Miracle are eco-friendly with zero waste or plastic, not to mention it's safe for the skin as it only has four natural ingredients. The sheets dissolve in a few seconds and are safe for all washing machines, including high-efficiency ones. It also works with side or top-loading machines.
It's best to use one sheet for standard load and if you have a significant amount of dirty clothes, then put 2-3 sheets inside. Ellen even featured the sheets on her show.
Price: $24.99
---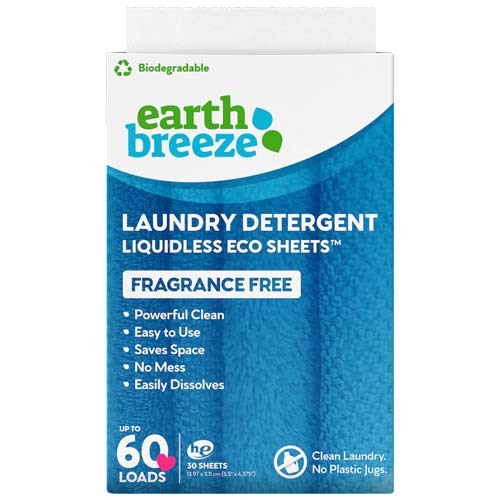 The sheets from Earth Breeze come in two options, fragrance-free and fresh scent. The one with no fragrance is perfect for sensitive skin, while the scented one will give off a fresh floral smell.
Earth Breeze sheets dissolve in seconds; it doesn't matter if the water is hot or cold. You can use it in regular machines as well as HE. The sheets are concentrated and premeasured, so you can be sure they will remove the toughest stains.
Their packaging is biodegradable, so you don't have to worry about contributing to the massive landfills of plastic jugs. Use half a sheet if the machine is half full, one sheet for 3/4 full, and two for a full load.
The company is carbon neutral, which means they donate money to ensure their supply chain is also carbon neutral.
Price: $20
The sheets from Kind Laundry also come in two options, fragrance-free and ocean breeze. Both dissolve quickly in water, and the packaging it comes in is recyclable. However, there is a slight price difference between fragrance-free and ocean breeze. The ocean breeze is $1 more expensive, which is not that big of a deal, but why? Earth Breeze, for example, charges the same amount for both scents.
Most of the ingredients are derived from plants which they say are not tested on animals. The main ingredients they use are glycerol, SDS, decyl glucoside, water, and tea seed oil.
They recommend 4-6 boxes per year for 1-2 people, 6-12 boxes for 3-4 people, and 12-24 boxes for 5+ people. You should use one sheet for one load, where one load is approximately 5kg of slightly dirty clothes. Use two sheets if you want more cleaning power and three for heavy loads.
Price for fragrance-free: $19.95
Price for ocean breeze: $20.95
---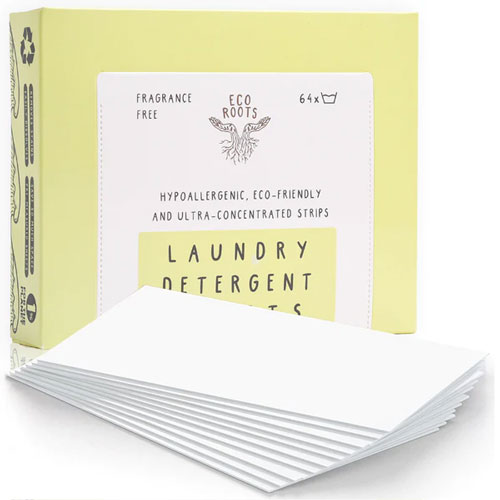 Eco Roots laundry detergent sheets are ultra-concentrated, hypoallergenic, lightweight, and easy to use. Eco strips, as they call them, come in two options, fragrance-free and fresh breeze. As with every other sheet, these also come in eco-friendly packaging.
The sheet is perforated in the middle, so you easily tear it into two small sheets. You can use the entire sheet for heavily dirtied clothes and one small one for regular loads. It's gentle for most sensitive skin, even babies.
There are no harsh chemicals as it's paraben-free, phosphate-free, and phthalate-free. There are also no artificial dyes, brighteners, or synthetic fragrances; on top of that, it's vegan and cruelty-free.
Price: $19.19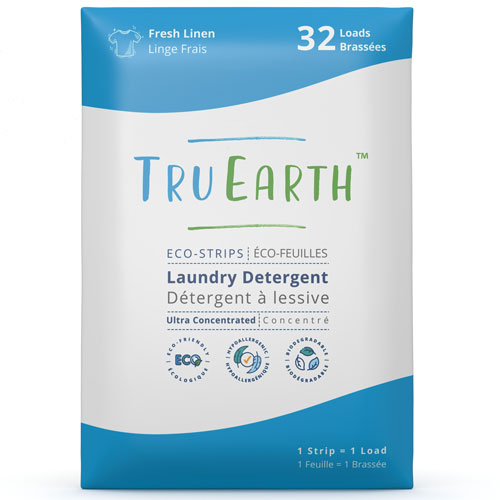 Finally on our list is Tru Earth with their Eco-strips that they say are the smarter way to clean laundry. The strips are pre-measured to pack enough detergent to clean your laundry. The formula is low sudsing so that it will work in all washing machines, including high-efficiency ones.
Tru Earth sells two options, fresh linen and fragrance-free. In addition, it's paraben-free, has no artificial dyes, phosphate-free, has no chlorine bleach, etc.
The company prides itself on the fact the strips are manufactured in Canada, where they are subject to strict health regulations.
Price: $19.95
Final words
So, these are the best laundry detergent sheets, according to our research. As you can see, there are many options available in the market, and it really comes down to your preference. Do you want something with a fragrance or not? Are you environmentally conscious? Do you have sensitive skin?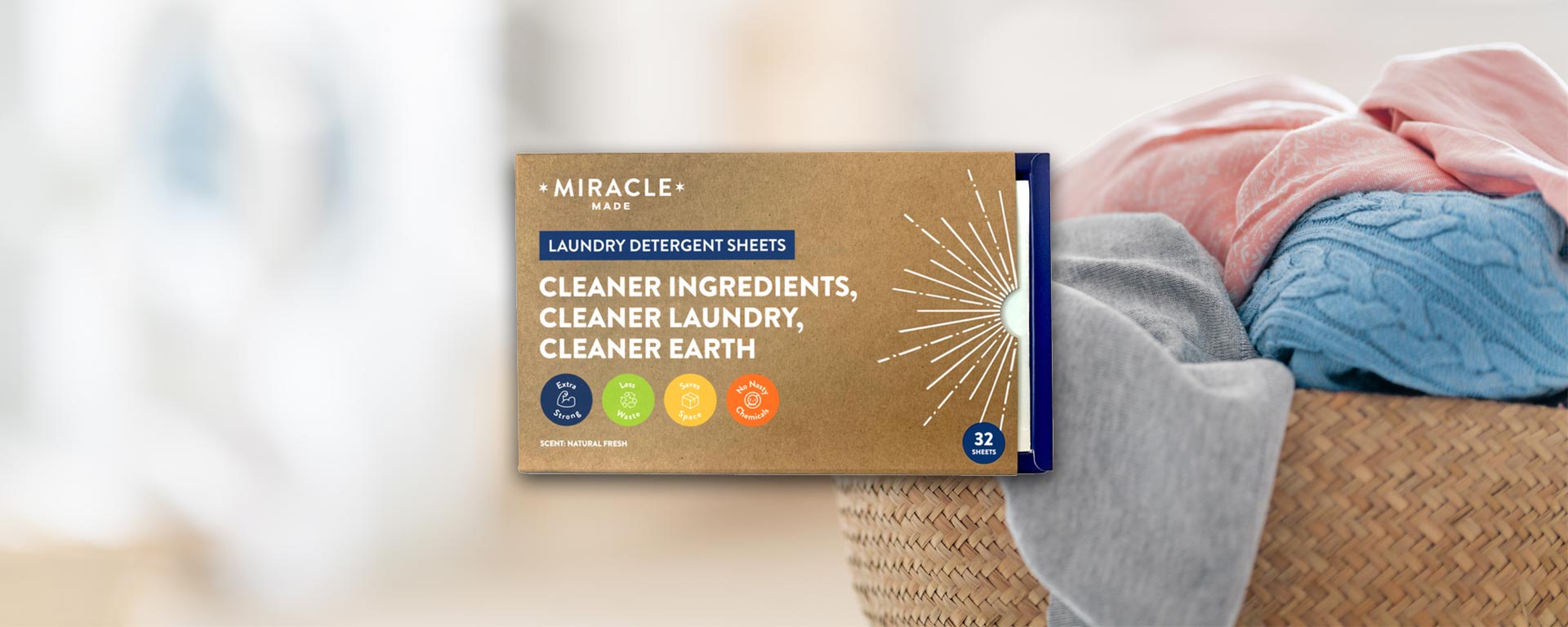 They're easy to use, eco-friendly, and cruelty-free. And they work just as well as regular laundry detergent. What's not to love?
All of these factors will play a role in your decision. But, whatever you decide, we're sure you'll be happy with your purchase.
Do you use any of these sheets? Do you have a favorite? Let us know in the comments below.
---
Nerko is a writer for Zoopy, and he's been working there since 2019. He loves to ride his motorcycle and bicycle, especially in the summertime! He also enjoys watching science fiction movies, and his favorite movie is Interstellar. Nerko is also a competitive gamer - so if you're looking for a good competition, he's your man!
---