Almost every one of us is on our phones 24/7. More than leisure, it has become a basic necessity to go about in these modern times. We use it for work, school, socials, etc.
Unfortunately, its limited battery supply can't keep up with our high demand for its functionality — leaving us frantic about what we're missing out on. For this review, we're going to look at a power bank that also acts as a wireless charger. Let's find out if it can keep your devices charged on the go?
What is ChargeHubGo+?
In a nutshell, ChargeHubGO+ is an ultra-slim, premium-looking, all-in-one charger. It's small enough to fit inside your pocket but big enough in terms of functionality.
It has a dual charging system, wireless and cord-based, so that it can be used by multiple devices simultaneously. The devices that can be charged are as follows:
Apple/Android phones and tablets
digital cameras
and many more
Amazingly, the ChargeHubGO+ is patented SmartSpeed technology; meaning, it can recognize devices and charge it as fast as it can safely allow for.
Power bank with Wireless Charging Pad, USB Charging Port, and 2 Built-in Cables.


Types of Charging Connectors

Input: Micro USB, Type C
Output: USB port, Type-C, Micro and Lightning

Charging Input Micro/Type-C

1x ChargeHubGO+
1x Micro Cable
1x User Manual

Company/Product Customer Rating
How Does ChargeHubGo Plus Work?
Using ChargeHubGO+ is very easy.
Here's how:
First, press the power button at the side of the ChargeHubGO+
Then, you can choose among the 4 available charging methods. For the wireless charger, your phone should lay flat on the charger
Like other power banks, there are 4 LED lights indicating the battery power left on the ChargeHubGO+. It has a total of 5000 mAh that fully charges different phones with different charging times.
Keep in mind that if you charge more devices at once, the charging time gets slower for each device plugged in.
ChargeHubGO+ Design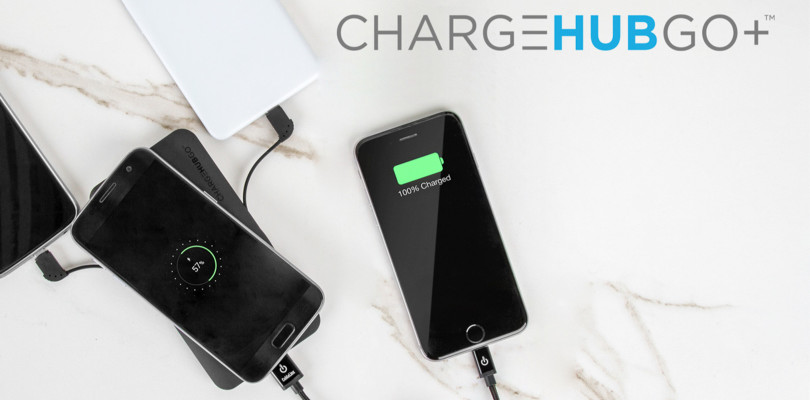 Upon first glance, you'll fall in love with ChargeHubGO+ immediately. It has a matte black finish that makes it look sleek and premium. It has 2 built-in USB cables kept in fitted slots at the side (both lighting and USB Type-C) that help it appear less cluttered.
The product (5.5 x 2.9 x 0.4 in size) is made out of plastic, which makes it ultra-light as compared to other bulky power banks. Like other power banks, there are 4 LED lights indicating the battery power left on the device.
Advertisement
Continue reading below
How Quickly Does it Charge?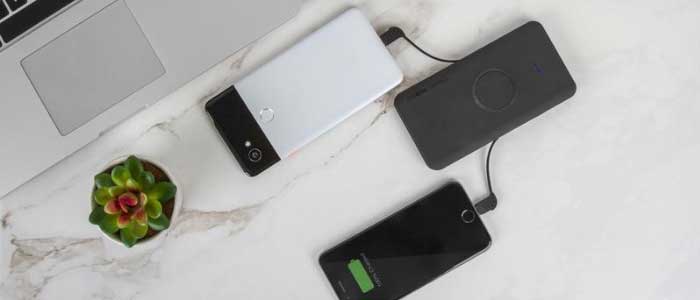 ChargeHubGO+ can charge almost any smartphone and tablet with its 5000 mAh capacity. It supports wireless charging up to 5W, too. However, please note that ChargeHubGo is not equipped with the Qualcomm Quick Charge technology.
If there's one thing we're not a fan of, it's the fact that it can only charge at full speed when only one phone is plugged in. Using multiple devices, albeit possible, only slows the charging speed, which will take quite some time.
We tested it with a slightly old iPhone 6 Plus whose battery life is uncertain and is usually working just at 69% and below. However, after using the ChargeHubGO+, the iPhone 6 Plus almost got three full charges! It's that effective!
Wireless charging is compatible with iPhone 8 models and newer, as well as with other smartphones capable of wireless charging.
Excellent features of ChargeHubGO Plus
When looking at this power bank, it might seem like any other you've seen before, but there are some key differences. For starters, the design is different, and so too with their functionality. It provides more than just basic charging capabilities for your devices. So what's the big deal with this power bank?
Here's where things get technical, but we'll explain it as simple as possible.
Compatible With Any Device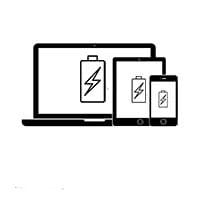 As mentioned above, ChargeHubGO+ can charge almost any smartphone in the market because it has an added convenient function as a wireless power bank for iPhone X, iPhone 8, Samsung Galaxy 10, iPhone XS, Samsung Galaxy S9, Samsung Galaxy Note 9, and so forth.
Other smartphones that don't have wireless charging can use the built-in cords that come along with the power bank. ChargeHubGo has a built-in Micro-USB and Lightning reversible cable and type-C cable. If you don't have the cord you need, you can use your cable. Again, this power bank can charge almost all devices, provided the proper cable is available.
Safe Charge Protection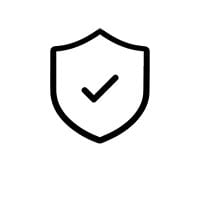 This feature makes sure that the connected device will not overheat or overcharge. Besides that, ChargeHubGo is FCC, RoHS, and CE certified, which you won't get with some cheap knock-off power bank.
Charging Speed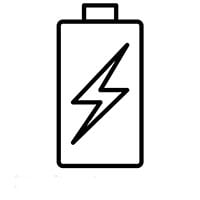 ChargeHubGO+ is unique because of its patented SmartSpeed technology. It recognizes connected devices and allows them to charge fast without overpowering them.
Again, one device at a time is optimal for faster charging.
Charging Capacity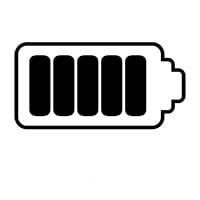 ChargeHubGO+ contains a 5000 mAh. Its 5V/2A wired charging output can be paired with almost every device that utilizes USB charging including earphones, speakers, etc.
As for the wireless charging feature, it supports a capacity of 5W, which can charge newer phone models wirelessly. Brands may include Samsung, Apple, Huawei, Google Pixel, etc.
Money-Back Guarantee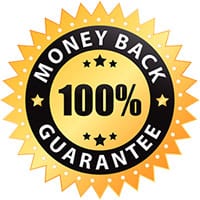 ChargeHubGO+ has a 30-day money-back guarantee. That is how the company is with their product that they'll make sure you'll love it enough that you won't return it. Its features, compatibility, and functionality will make you feel like it's a good purchase.
You can use it as a wireless charger or plug your USB chargers in. Either way, it's a convenient product that's a good value for money.
Here's What You Get When You Buy ChargeHubGo+
ChargeHubGO+ comes with: USB charging port, wireless charging pad and 2 built-in charging cables (Type C, Lightning and Micro)
User Manual
A 20" Micro Charging Cable for ChargeHubGO+
Patented SmartSpeed® Technology
This is what people are saying about this charger
Is ChargeHubGo a Legitimate Product and Company?
Our research found that customers are mostly satisfied with the product and service. Limitless Innovations is a company that specializes in producing power-related accessories for smartphones. They have brought many different products, including ChargeHubGo. As a result, Limitless Innovation has a 4.4 out of 5 stars rating on TrustPilot, which is an excellent score.
By reading some of the reviews, we were surprised that one of the customers had ordered the wrong replacement part, and the company sent the correct one free of charge.
Where to Buy?
Several promotions are going on for ChargeHubGO+. A single order costs $44.99. If you buy 2, you can get the other one at 75% off (with free USA shipping). If you buy 3, you can get 2 more units of ChargeHubGO+ (also free USA shipping) for free—a true value-for-money as you only have to pay $27 each.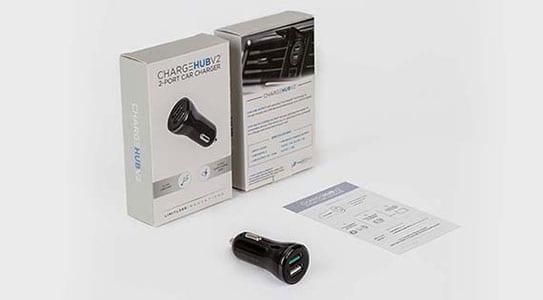 When you click the order now button, a popup will appear, offering you a 2-port car charger at 50% off. You can use SmartSpeed Technology here for maximum effectiveness.
Chargehubgo Pros:
Built-in wireless charging
It comes with a built-in charging cable​s
It can charge multiple devices at once
Affordable price
Chargehubgo Cons:
It doesn't support Qualcomm Quick Charge
The 5000mAh battery capacity may not be enough for some people
Frequently Asked Questions
What cords come with the ChargeHubGO+?
All ChargeHubGO+ devices come with two built-in charging output cables, Type-C, and Lightning cable, which can simultaneously charge both Apple devices and Android devices.

Each ChargeHubGO+ also comes with a USB to micro-USB cable for charging your ChargehubGO+. Plug it directly into your existing USB wall adapter (the standard iPhone / Android wall adapter) or any USB port.
How quickly does it charge?
All phones are different and will vary in how long they will take to charge. However, the ChargeHubGO+ delivers an industry-leading 5W charge when using wireless charging. This is the same power delivery speed as most high-end charging pads.
Will ChargeHubGO+ work on ANY device?
The ChargeHubGO+ is compatible with almost any USB chargeable device, such as Apple devices and Android devices that include: HTC, Cameras, Nexus, Google Pixel, Samsung Galaxy S7/8/S9/Edge/Plus, Note 4/5, MP3, iPhone 8/8 Plus, iPad Pro/Air/Air2/Mini, iPhone 7/7 Plus, 6/6s Plus, 5/5s/5c, LG, iPod, iPhone X, Windows, and more, with a few exceptions for large, power-hungry electronic devices like laptops.
Will the wireless charging work while my phone case is still on my phone?
We cannot guarantee that ChargeHubGO+ will work with your particular phone case, as the thickness and build material differ between cases. However, generally speaking, the ChargeHubGO+ will work with thinner phone cases (ones under 5 mm in thickness, which are pretty standard).
Final Thoughts
We were sold when we saw this product and its functions. Apart from its very slick look, the compatibility of ChargeHubGO+ is very convenient to bring with you. Moreover, carrying the power bank around doesn't feel much of a hassle.
With its 5000 mAh capacity, we can confidently charge any of our devices at least once during the day. Furthermore, it doesn't overheat or overcharge thanks to the patented SmartSpeed Technology that ChargeHubGO+ is known for.
Lastly, if you ever encounter a device that can't be charged wirelessly or with the built-in USB cords, you can bring your specific cord with you—that's how versatile ChargeHubGO+ is! Overall, this product is worth its value in many ways.
---
Abdo is a Zoopy writer who loves spending his free time outdoors, camping, and enjoying the peace that nature brings. He also enjoys fixing things - he's particularly good with electronics. His favorite movie is I Am Legend, and he's fascinated by survival gear and safety.
---