Unlike other household items, grocery shopping is personal. Many people prefer in-house buying to online orders for groceries. This trend will unlikely change in the coming years. However, many cities are up to reduce plastic waste and promoting sustainable earth. Measures enacted on plastic bags may include a partial or total ban.
Consequently, consumer awareness about single-use plastic bags is increasingly becoming popular. It is now a norm to carry your shopping bag every time you visit a local store.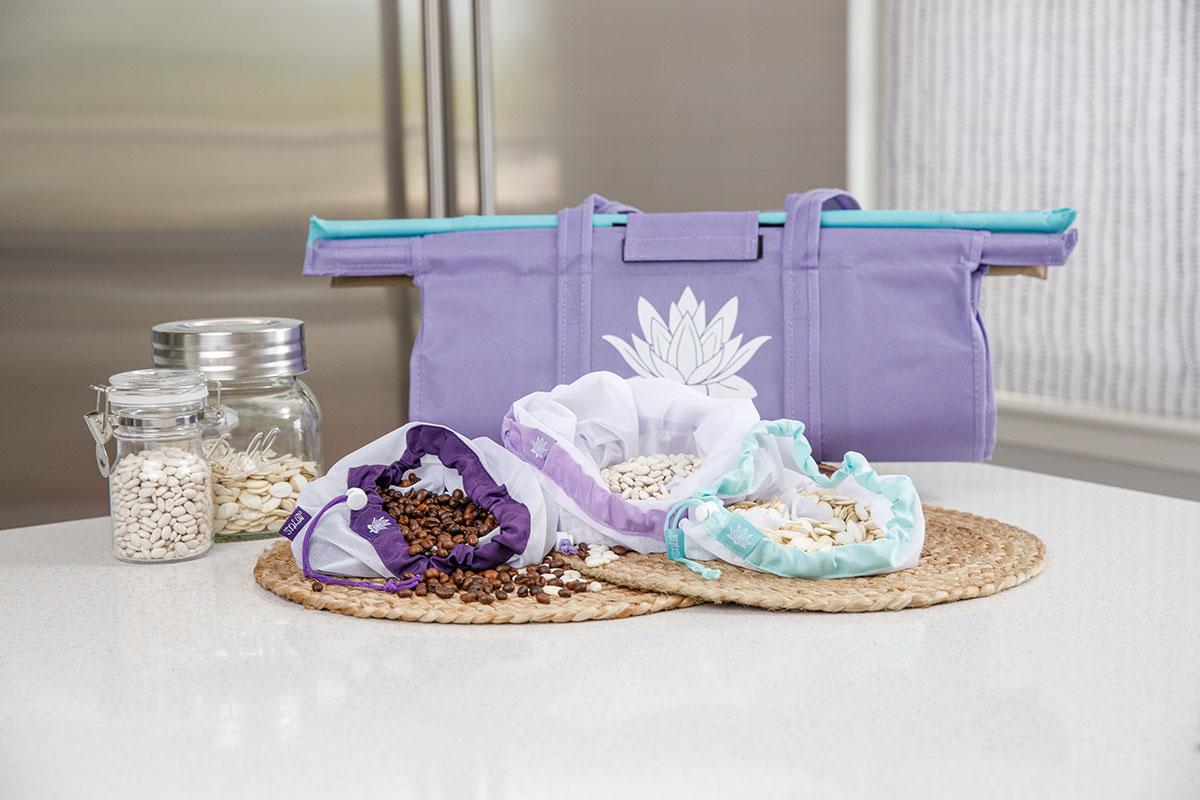 Whether it's midweek shopping or bulk end month shopping, a lotus trolley bag will always come in handy besides enhancing your shopping experience; you'll also reduce the plastic waste in your home that eventually ends in the landfills.
And what's more fulfilling than knowing you're contributing positively towards greenery and climate change? How about saving mote every time you shop?
We prepared a review about the lotus trolley bag, including its invention, uses, features, the shopping return policy, and customer reviews. This review highlights the benefits of switching to an eco-friendly shopping bag such as the lotus trolley bag.
What is the Lotus Trolley Bag?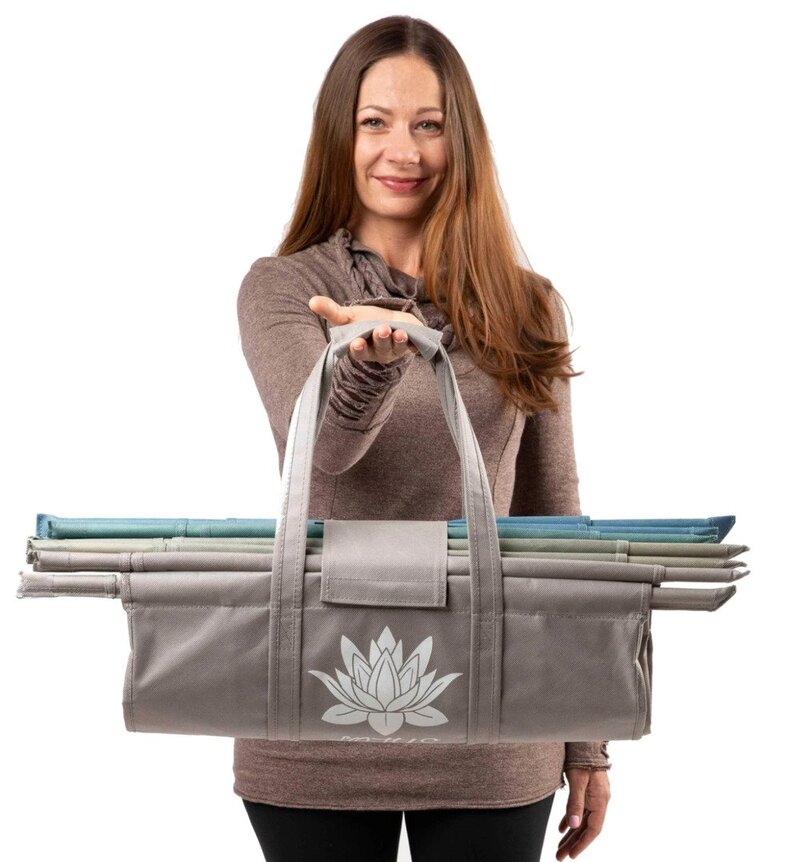 Have you ever gone to the grocery store, filled up your cart with groceries, and then had to carry them all out to your car? It can be a real pain, especially if you have a lot of groceries. But what if there was an easier way?
The lotus trolley bag is an eco-friendly and durable shopping bag that fits over your shopping cart, giving ample room for groceries, and can be used multiple times. Each set comes with four sturdy bags to help you stay organized while also helping the environment.
Why Lotus Trolley Bags?
Seperate bags organize groceries as you shop
Removable poles for washing and non carting shopping
Egg and wine pockets protects fragile items from breaking
Insulated bag keeps items cold (or hot) for up to 4 hours
Longer straps that fit over your shoulders
Machine washable for your health and convenience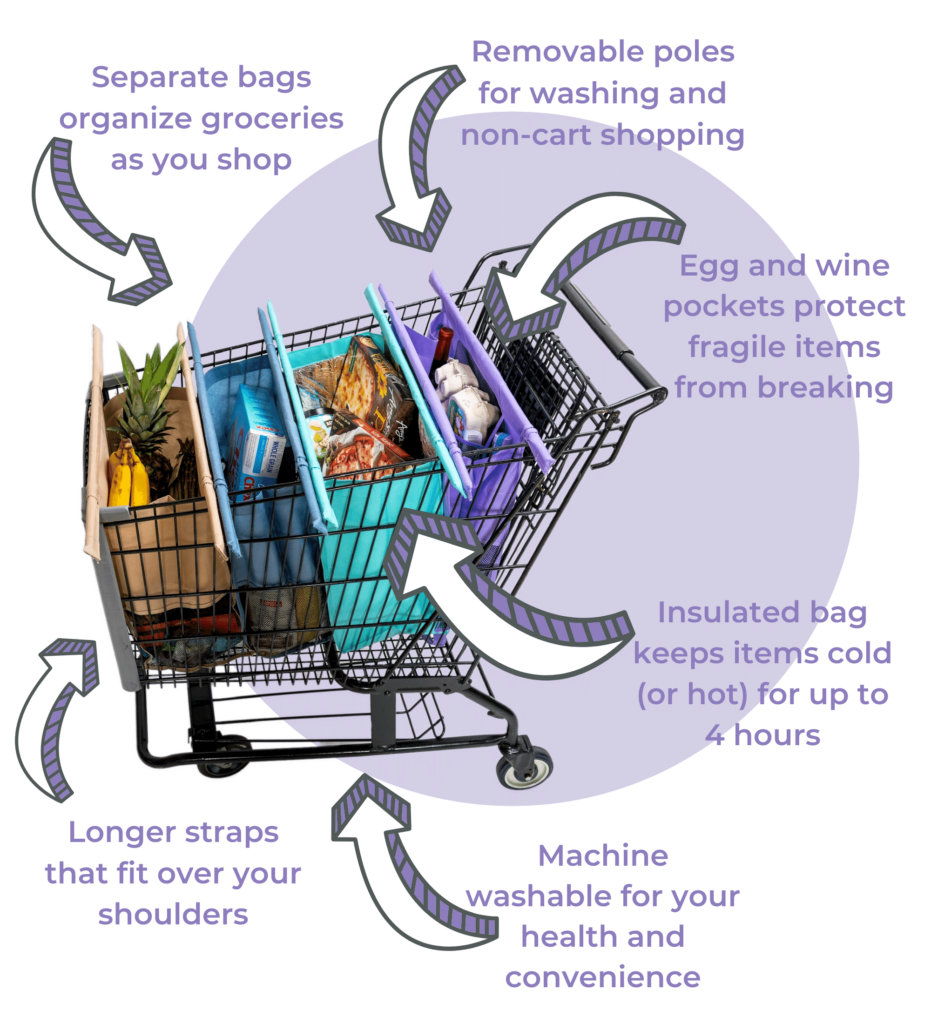 How to Use Lotus Trolley Bags?
The idea behind the lotus trolley bag design is to cater to everyone's use. Whether you're carrying it for the first time to the store, or a long-term user, the process of packaging your stuff inside the bag remains the same.
A single set comes with four bags. The manufacturer recommends using each of these four bags in the following ways: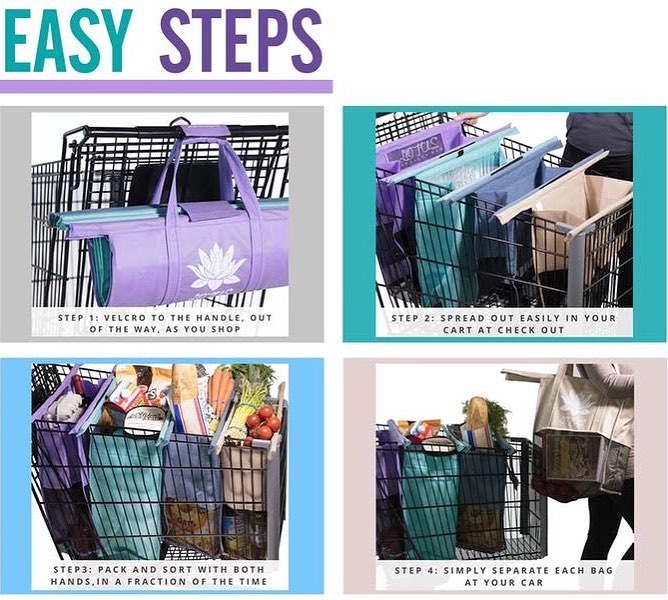 Once you're inside the store, fasten your bags to the handle of the shopping cart. Leave the bags this way until you're ready to place your first item.
Depending on what you choose to start with, spread the bags to accommodate your shopping. You can spread the bag to create more space by pulling a handle of each towards you. All your four bags should spread in a row.
Pack and sort your shopping as you pick items from the shelves. You can place groceries and basic items in the big space while wine and other beverages go into the insulated bag.
Check out at the counter. If the store clerk disarranges your items when passing them through the barcode scanner, you may have to follow the same process to rearrange the items. If not, you're good to carry the bags to your car.
Inside the car, place the bags separately to avoid damaging the fresh groceries. You can place the bags inside the trunk or on the backseat, depending on whether you had company when going out.
Once at home, unpack your shopping and sort everything accordingly. For instance, items that require refrigeration should go into the fridge immediately. Store your lotus trolley bags for regular shopping without having to buy another set. Remember, each bag is machine washable for hygiene.
Features of the Lotus Trolley Bag
Lotus trolley bags are increasingly becoming popular in the USA. What features attract customers to these bags? They include:
Durable Construction Design
This item comes in a set of four durable bags, which you can reuse as many times as possible. All four bags feature a durable double-stitched material that holds up to 50 pounds without a tear or feeling flimsy. The durability extends to the insulated cooler bag.
Detachable Support Rods
Lotus trolley bags are not for cart use only. Sometimes, you want to use the bag at the checkout point only. In that case, you can detach the support rods for non-cart use. You might also want to detach the support rods if you want to carry the bags inside a purse or a small backpack. The sturdy Velcro strips also make it easy to detach the bag for non-cart use.
The egg and wine pockets
The egg and wine pockets will protect your fragile items from breaking. The unique design keeps them separate, preventing them from shattering.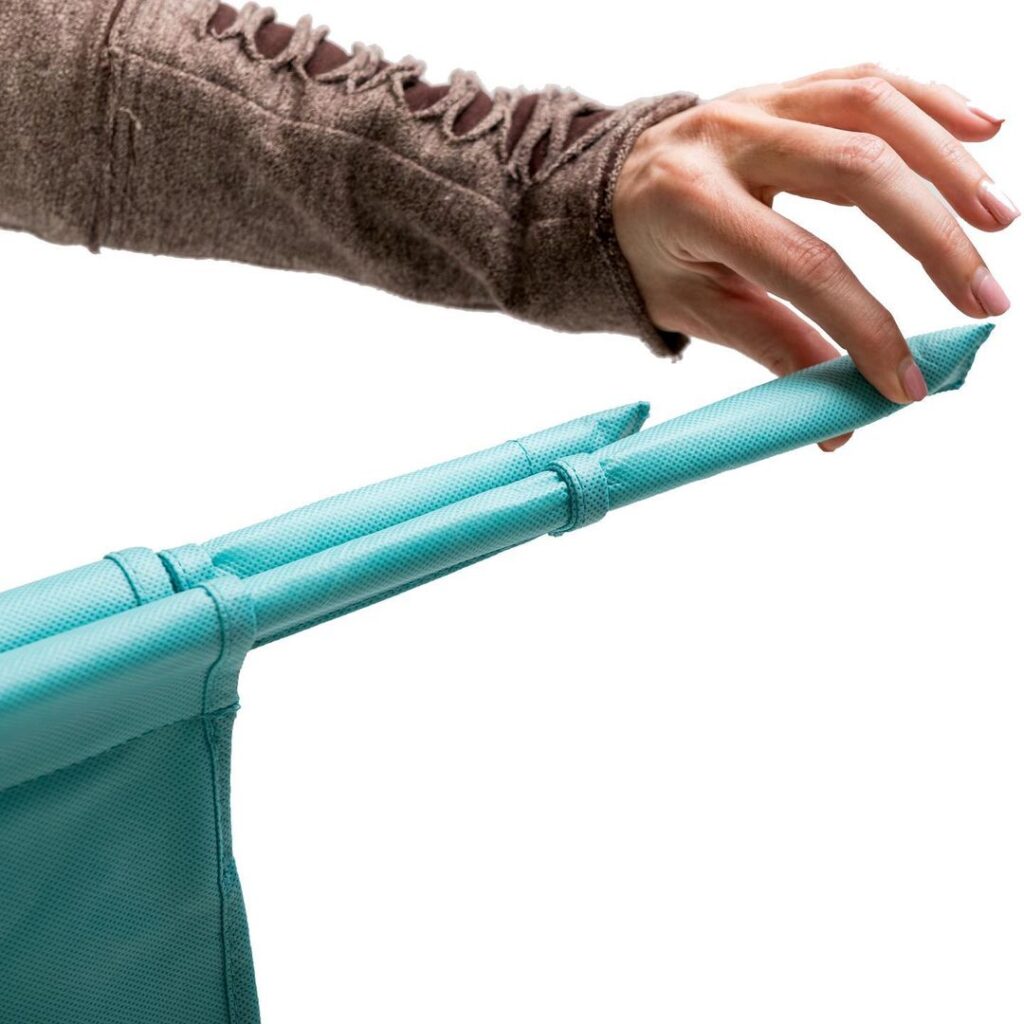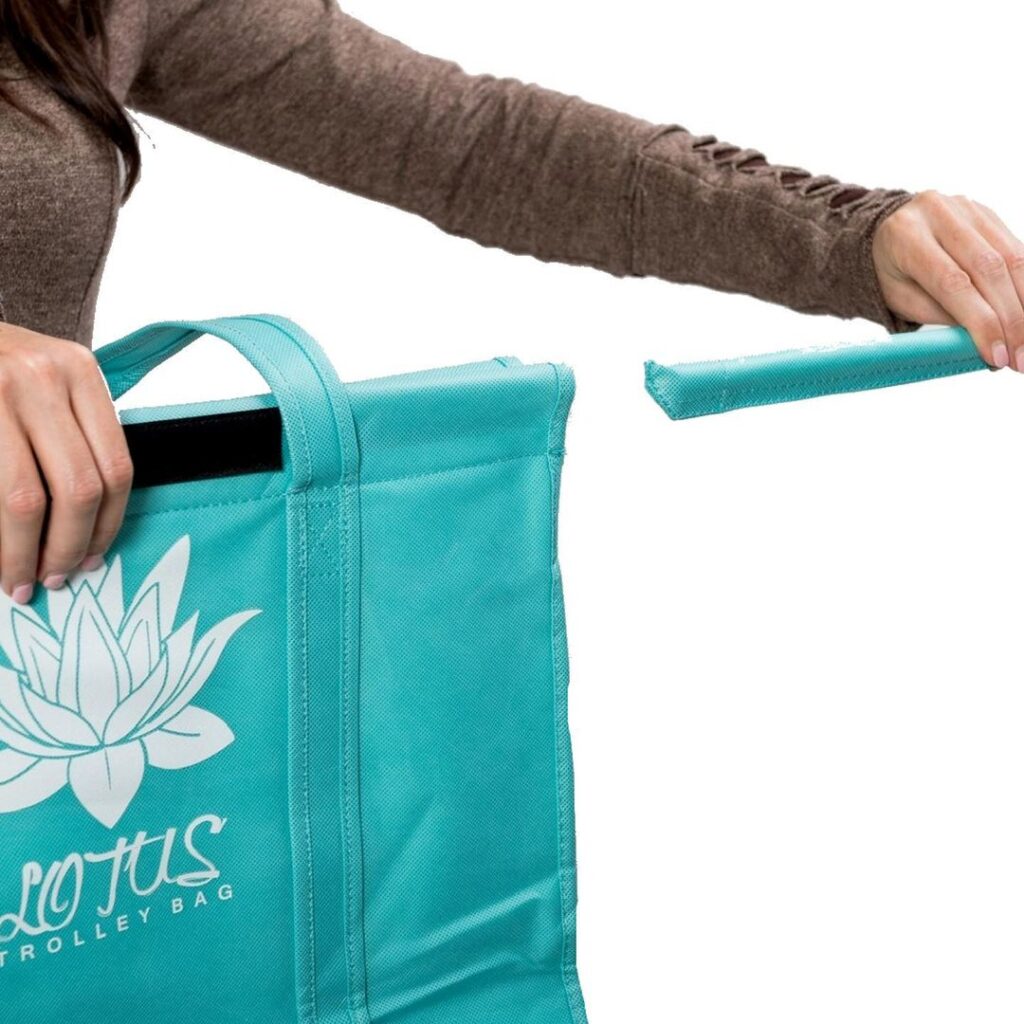 Designed for the US Market
You can use reusable lotus bags in nearly all grocery stores with a standard cart within America. The support rods fit well inside the trolley, and keep your groceries as you arrange until you get to the counter for checkout. The stores include Walmart and Target. However, the manufacturer notes that these shopping bags may not be ideal for wider carts at H-E-B, Costco, Aldi, or Sam's Club.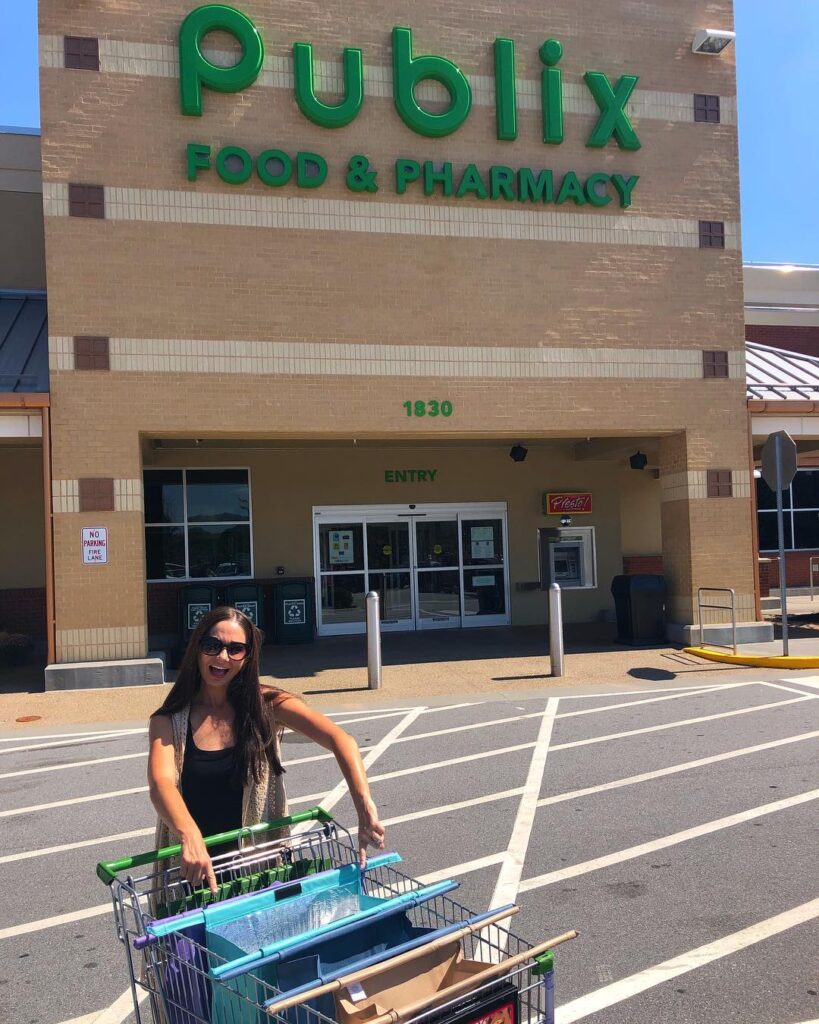 100% Love It Guarantee
Every purchase comes with a 100% Love It Guarantee. That means you don't have to force yourself to use lotus trolley bags if, for any reason, they fail to match your needs and expectations. You can ship back the set to the manufacturer for a full monetary refund within 60 days of purchase.
Locally-Owned Business
The company making lotus trolley bags is a locally-owned business and an active member of 1% of the planet. Every successful purchase contributes positively towards the California-based initiative dedicated to eliminating plastic pollution in the US and worldwide. Thus, you get the chance to be a part of a life-changing program that promises a better world for the upcoming generations.
Mold-Resistant Mesh Bottoms
Most stores will refrigerate their grocery supplies to keep them fresh for the longest time possible. Refrigerated items are susceptible to moisture once you remove them from the fridge into the shopping bag. Depending on the moisture level, frequent shopping can lead to mold infestation at the bottom of the bag. Fortunately, lotus trolley bags come with mold-resistant mesh bottoms to prevent this from happening.
Machine Washable
Clean your shopping bag with the other laundry, using a washing machine. Lotus trolley bags don't fade the original color and are safe for detergent use. Furthermore, they dry quickly and will look pristine after washing.
Say goodbye to eco-friendly bags that lose their shape and color after the first wash. You can wash these bags frequently for up to six months or even a year, depending on usage.
Additional Pockets
Lastly, each bag comes with additional side pockets on the inside and outside. Thus, you'll never need to purchase extra shopping bags at the counter with a full set of lotus trolley bags. These pockets are ideal for holding small items such as books, stationery, and snacks.
The outside side pockets will come in handy if you want to separate dry items from refrigerated groceries. Remember, refrigerated items can introduce moisture into the bag.
| | |
| --- | --- |
| | |
| | |
| Reusable Grocery Cart Bags | |
| Heavy-Duty, High Capacity Easy, Efficient Shopping: | Durable double stitching on all bags to hold over 50 pounds |
| | |
| Accordion-style Sorting System: | |
| | |
| Designed to fit all average-sized shopping carts in U.S. grocery stores including: | Kroger, Target, Publix, Walmart & Whole Foods, Albertons, Aldi, Costco, Sam's cCub, H-E-B |
| Mashine Washable With Removable Rods: | Simply take out the rods and take the cooler bag to the meat market. |
| | |
| | |
| | |
| | |
| | |
The Benefits of Using Lotus Trolley Bags
Why should you switch up to lotus trolley bags? Here is how everyone gains, including the planet, when you resort to eco-friendly shopping bags:
Decreased Pollution
A single plastic bag can take up to 1000 years to decompose, and that is if it ends up in the landfills instead of rivers or large water bodies.
Americans use about one billion bags annually, and about 1% only end up recycling plants.
How long does it take for the rest of the waste to decompose? Not even an eternity. If the number of households using lotus trolley bags increases, environmental pollution will also subside.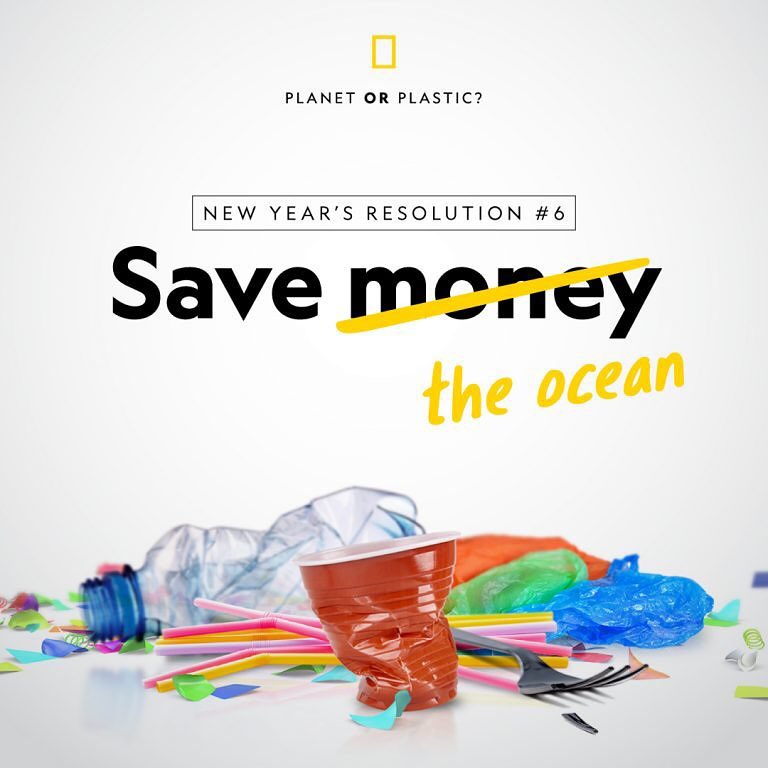 Repurpose For Another Use
You can use lotus trolley bags for more than just carrying groceries. A colorful (purple) bag makes a good item for carrying your lunch box. The insulated pockets can come in hand when carrying your coffee flask to the office.
Besides, your children can also use these bags to carry books or stationery to the library. After all, what do you do after cleaning all school bags and they are yet to dry properly? A lotus trolley bag could save the day.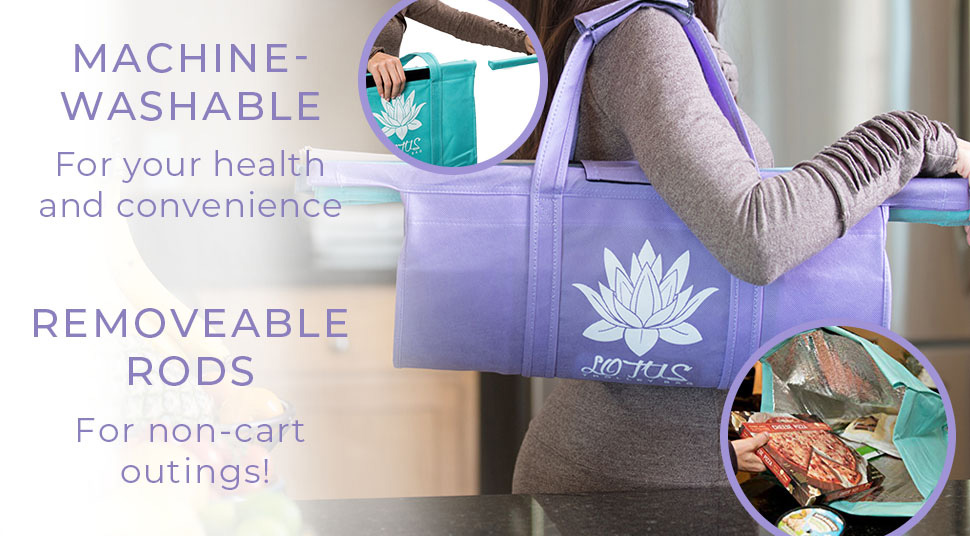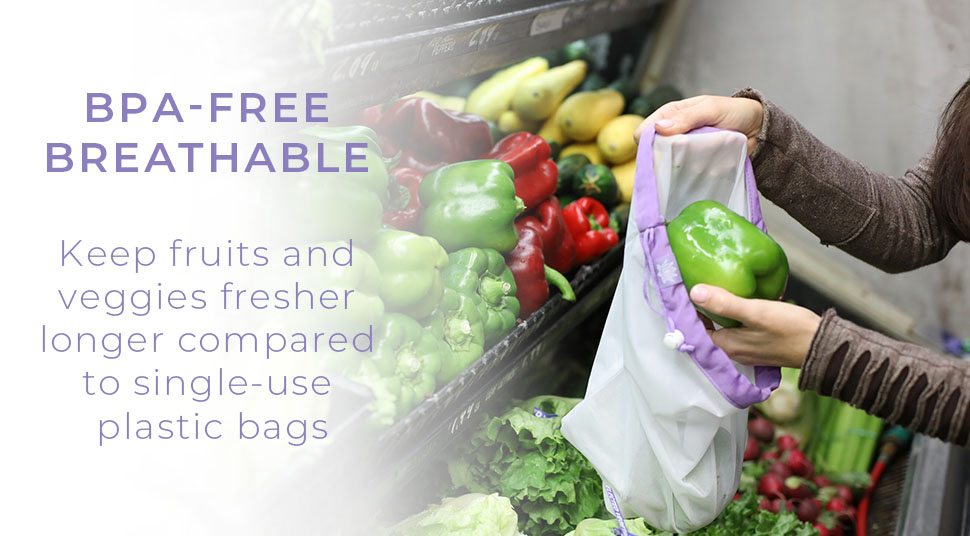 Anyone Can Afford
Recyclable shopping solutions such as the lottery trolley bags are relatively affordable for nearly all families. Moreover, a small household of about two people requires a single set to keep business going. While it can be tricky to imagine your shopping experience without plastic bags, you should try it and see the changes.
Long ago, before human civilization evolved, communities relied on individual bags for shopping. Well, we can still do it now, in a better and more sustainable way.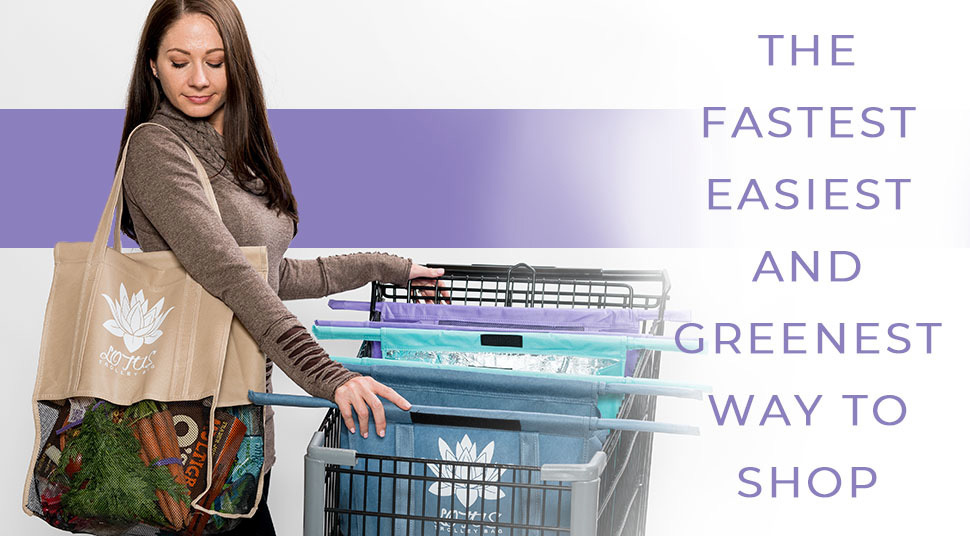 Long-Lasting Strength and Durability
Handle tears and holes at the corners are just some of the problems prevalent in plastic bags. Thus, it is hard to reuse these bags, especially after carrying heavy items. Reusable options such as lotus trolley bags solve that problem, thanks to unparalleled strength and durability. You'll less likely experience leaks when reusing these bags. Most importantly, they save you money by eliminating frequent purchases.
What Other Customers Say About the Lotus Trolley Bag
As noted, there are nearly half a million lotus trolley bags in circulation up to date. Most customers give 5-star reviews on these bags and agree that they work as advertised by the manufacturer.
For instance, most feedbacks note that the customer can now organize their groceries and shopping with ease while shopping. Here is a snippet of the reviews that consumers give about lotus trolley bags:
Consumers are happy to associate themselves with a product that supports their course in promoting a greener planet and reversing climate change. Lotus trolley bags are more sustainable than plastic bags. Briefly, many customers can't hide their satisfaction in eco-friendly shopping bags.
Another set of consumers noted that they get endless compliments every time they carry their lotus trolley bags to the store. These bags are beautiful and trendy that they attract other customers, including the clerks at the store. Besides their eye-catching look, they are relatively easy to use and carry. You can carry these bags using the loops or the extra handles. Also, the loops feel more comfortable than plastic bags.
Consumers noted that lotus trolley bags keep their shopped items at the right temperature until they get home. The insulated poach is ideal for beverages, while the breathable construction material keeps the groceries fresh. Moreover, there are side pockets on the inside and outside for additional space.
Who Invented Lotus Trolley Bags?
The lotus trolley bag is an original creation of Lotus Sustainables. The company, dubbed as the number one solution to reusable shopping bags, makes several eco-friendly products, including the lotus produce bag.
Lotus produce bags are specifically for groceries, while the trolley model can hold multiple wine bottles and eggs. Up to today, there are more than 400,000 lotus trolley bags in circulation. Suppose a customer uses one to shop twice; it translates to up to 800,000 single-use plastic bags off the landfills.
However, Lotus Sustainables partnered with GiddyUp, a giant eCommerce, as the authorized vendor of its products. You'll get huge discounts if you order at least three or five units at a time, including free shipping costs for the same. Each set comes with up to four reusable bags.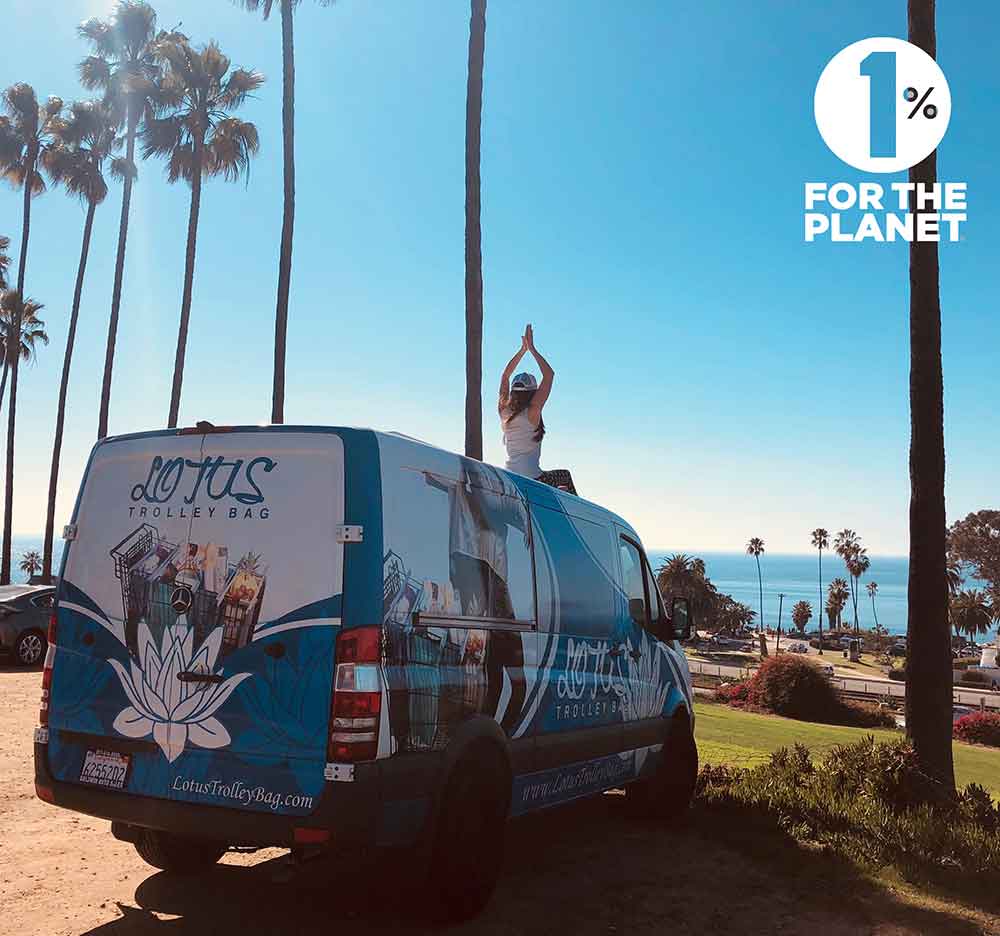 The 60-Day Money-Back Policy
The company behind the lotus trolley bag believes in a 100% Love It Guarantee Policy. Thus, you should only use the product if you like it or matches your shopping needs, unlike no other shopping bag solution. Each purchase comes with a 60-day refund policy.
That means you can contact the vendor or manufacturer within 60 days of your purchase to ship back the item for a full monetary refund. On the other end, the customer care agent will give you instructions on how to go about the 60-day refund policy. However, the manufacturer notes that you cannot claim a refund on the original date of purchase.
Go Green without Breaking the Bank
If you do the math, owning a set of lotus trolley bags goes a long way to save a few bucks than if you have to purchase a bag every time you shop. Depending on your shopping needs, you can use these bags for up to six months or even a year.
You only need to wash them when required, dry them properly, and you're good to go. Also, note that the manufacturer gives you up to two color options to match your aesthetic preferences. You can pick an earth tone or the original purple at the checkout. The checkout process doesn't allow mixing colors on a single set.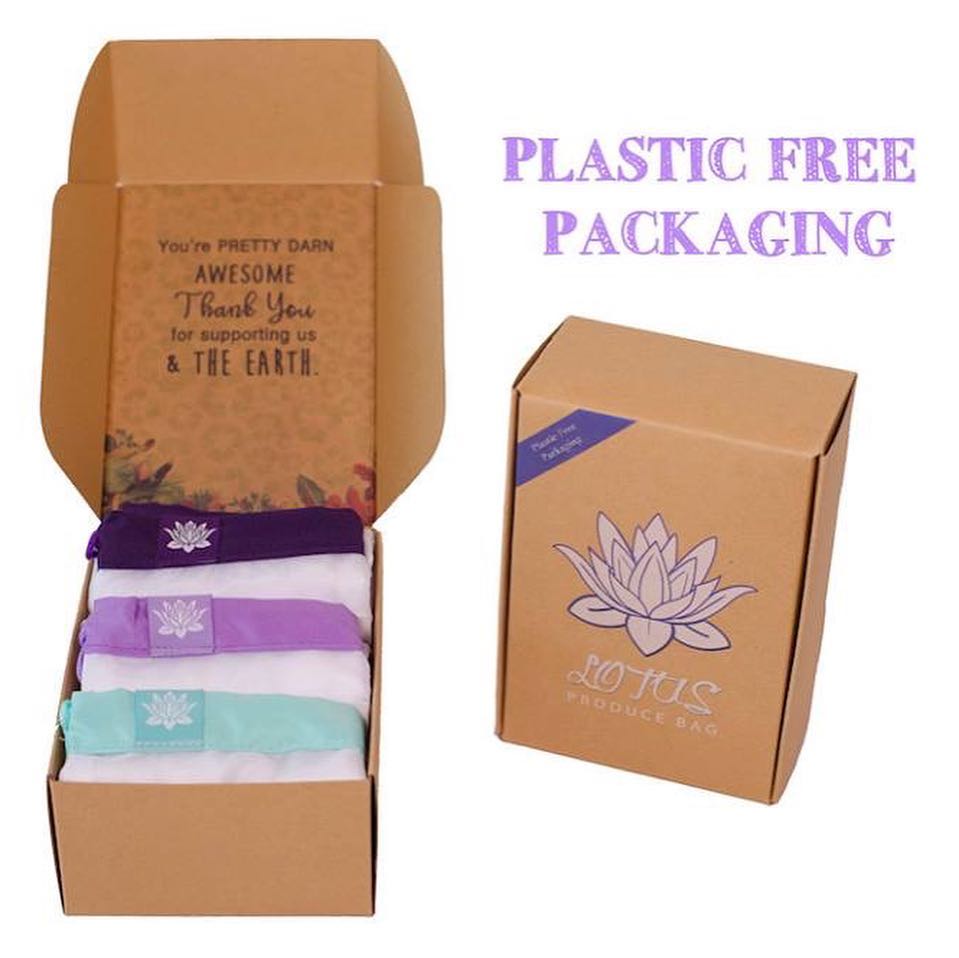 Most importantly, lotus trolley bags are easy to carry around. They fit in a purse or backpack. That means you can carry them to work and pass by the grocery store on your way home.
---
Bato is the father of three beautiful children. When he's not dealing with product reviews and comparisons, he enjoys hiking through untouched nature. He loves adrenaline sports such as skiing, hiking, rafting, and scuba diving. In addition, he likes to grill and discover new exciting food.
---