Smartypants' range of supplements is tailored to the needs of different life stages and dietary requirements, so you can easily find what's best for you and your family.
They are specifically formulated with the average American diet in mind, and that's why they offer a range of vitamins from A to Zinc.
The company was founded in 2011 by a group of concerned parents and leaders in health & wellness.
The brand is dedicated to simplifying health without sacrificing quality, and its products are backed by extensive research and development. They use only the highest quality ingredients, purity, and potency tested in a third-party laboratory. In addition, the company creates non-GMO supplements, which are perfect for health-conscious people.
Plus, every bottle of SmartyPants sold helps them match 1-for-1 nutrients to Vitamin Angels, so you can feel good knowing you're helping others access life-changing supplements.
Vitamin Angels is a non-profit organization that works to reach underserved populations with vital nutrition services. They've provided over 70 million mothers and children access to essential vitamins and minerals.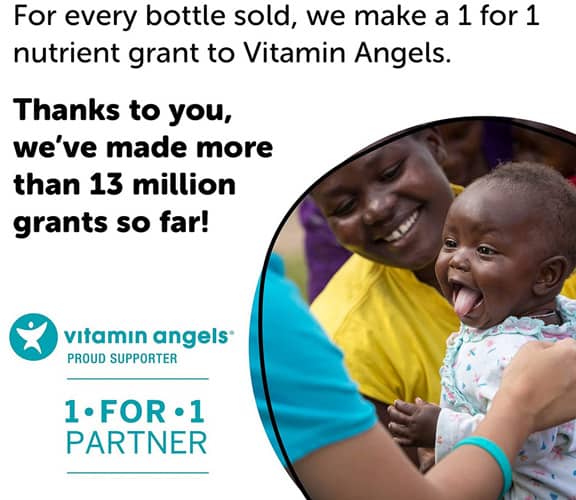 Smartypants Superstar Ingredients
Smartypants offers vitamins for:
men
women
moms to be
kids
dogs
Among those included are organic vitamins, prebiotics, probiotics, and capsules.

The formula may contain, depending on who it is intended for:
15 – 18 essential nutrients
Vitamin A (eye health)
Vitamin C (antioxidants)
Vitamin K (bone health)
Vitamin B12 (energy metabolism)
Lycopene (prostate health)
Iodine (fetal nervous system and normal brain development during pregnancy)
Selenium (thyroid health)
Omega-3 EPA/DHA (essential fatty acids)
Vitamin D3 (immune health)
CoQ10 (cardiovascular health)
Choline (liver function)
Folate (normal early development of the fetal brain and spinal cord)

SmartyPants Formula
These are some of the formulas:
Women's Formula
Women's formula provides omega-3s from fish oil, CoQ10, and essential vitamins and minerals—all in one delicious gummy.
It delivers essential nutrients like vitamin D3 for immunity, vitamin K2 for bone health, and folate as methylfolate—a more bioavailable form of folic acid.

Prenatal Formula
This formula is perfect for expecting moms who want to ensure they get all the nutrients they need for a healthy pregnancy. Omega-3s from fish oil are important for brain and eye development in infants, while folate as methylfolate helps support normal early fetal development.
Vitamin B12 is essential for energy metabolism, vitamin D3 contributes to immunity, and vitamin K2 supports bone health – making this gummy an ideal way to get all the nutrients you need during pregnancy.

Men's Complete Gummy Vitamins
Men's complete gummies are a delicious and convenient way to ensure you get the essential nutrients your body needs. Each gummy delivers omega-3s from fish oil, CoQ10 for heart health, lycopene for prostate health, and vitamins B12 and D3 to support energy metabolism and immunity.

Kids Formula
Children's multivitamins are made with premium ingredients, including omega-3 EPA, DHA essential fatty acids, vitamin D3, vitamin B12, folate in the form of methylfolate, iodine, and antioxidant vitamin E. As a result, each serving delivers a robust blend of nutrients easily absorbed by your child's body. They're non-GMO and are made without synthetic colors or artificial sweeteners.
Omega-3s are important for brain and eye health, vitamin D is essential for bone growth, B12 supports energy metabolism, folate helps form red blood cells, iodine is important for thyroid function, and vitamin E is a powerful antioxidant.
SmartyPants Kids Fiber is the perfect way to get omega-3s in a tasty form your kids will love. It delivers all of these benefits with prebiotic fiber, which helps with digestion, and vitamin D, which helps support bone health, and there's folate, too, so you can be sure their minds are growing strong.

Are SmartyPants Vitamins FDA approved?
All of their products use FDA GRAS (Generally Recognized As Safe) ingredients, so you can be sure you're getting the highest quality possible. Plus, every final batch of SmartyPants vitamins is tested in a third-party laboratory for purity and potency, so you know you're taking a safe and effective product.
So Why Choose SmartyPants?
Here are just a few reasons:
They use only the highest quality ingredients, so you can be sure you're getting the best possible nutrition.
Their products are made in the USA in GMP-certified facilities.
They give back to the community by donating a portion of their proceeds to leading charity partners.
Their supplements are non-GMO, gluten-free, and vegetarian friendly.
They use all-natural flavors from spices, fruits, vegetables, and herbs. It has no synthetic colors, artificial flavors, or sweeteners.
It promotes brain health as the vitamins contain vegetarian omega-3 DHA, essential for maintaining cognitive function.
It promotes immune health with zinc, vitamins B6 and C. These vitamins help keep your immune system strong and fight off infection.
Biotin helps promote healthy hair, skin, and nails.
Vitamin B12 aids energy metabolism, ensuring you have the energy you need to get through the day.
Vitamin D3 helps maintain strong bones and teeth.
Folate, in the form of methylfolate, helps support heart health.
Iron is essential for red blood cell formation and thus supports overall health.

What Look for When Choosing the Right Multivitamin
Do you want to make sure you're getting all the nutrients you need? Do you want a supplement that can fill in any dietary gaps? Multivitamins are a great way to do both of those things. But not all multivitamins are created equal.
Here's a list of all the things you should consider when buying a multivitamin:
Nutrients
When you buy a multivitamin, you want to know that it will provide all the necessary nutrients. Unfortunately, with so many different options on the market, it can be hard to know where to start. That's why we've created this comprehensive guide to help you choose the right multivitamin for your needs.
When choosing a multivitamin, look for one that contains 100% of the Daily Value (DV) for each nutrient – this ensures you get a high-quality product.
Manufacturing Process
There are also important factors to consider, like design and manufacturing processes.
Not all vitamins are created equal.
Make sure the company producing the vitamins takes safety seriously and that they manufacture their products in only FDA-approved facilities.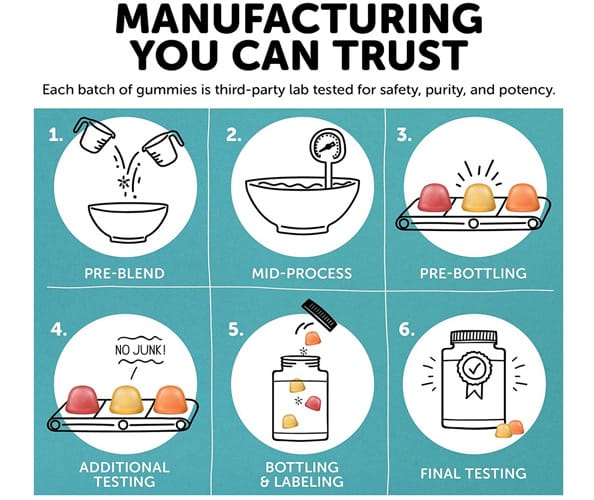 Also, look for supplements that are Good Manufacturing Practice certified. This ensures that the product is held to high standards regarding quality and safety.
Pills or Gummies
When choosing a multivitamin, the first thing to consider is type. Do you want pills or gummies? Gummy vitamins can be delicious but add sugar and calories to your diet. If you choose a pill, be aware that some can have an aftertaste. You may also find that one brand is larger and harder to swallow than another.
Artificial Flavors, Sweeteners, and Preservatives
Some brands use synthetic ingredients that your body may not absorb as easily. So look for a supplement that is free of GMOs, synthetic colors, artificial flavors, sweeteners, and preservatives.
Additionally, ensure the supplement is yeast-, wheat-, milk-, eggs-, soy-, gluten-, peanuts-, tree nut allergens-, fish allergens-, shellfish-, and salicylates-free. Whichever type you choose, make sure it's from a reputable source.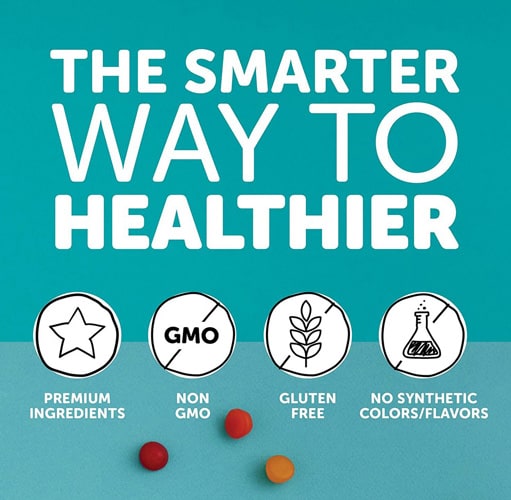 Food Intolerance
Do you have diet sensitivities? You may want to focus your search on vitamins that don't have eggs, fish, gluten, milk, and nuts. Some vitamins are designed for general use case scenarios, while others are geared toward certain genders and ages. No matter the situation, you're sure to find the right vitamin for your diet.
Price
Generally, most vitamins are priced within an affordable range, making them a great option for budget-conscious shoppers.
When taking a multivitamin, always follow the directions on the label.
Talk to your doctor or pharmacist if you have any questions or concerns. They can help you find the right product for your needs and advise you on how to best use it.
Why Do We Need Vitamins?
Vitamins are essential nutrients that our bodies need to function properly. They help us with things like immune system function, cell growth and repair, metabolism, and many more.
While we can get some vitamins from our foods, we don't get enough of them through diet alone. That's where supplements come in. Multivitamins provide a convenient way to ensure that we get all the vitamins we need for good health.
Advertisement
Continue reading below
Benefits of Taking a Multivitamin
There are many benefits to taking a multivitamin supplement. For one, it can help fill in any nutritional gaps in your diet.
If you're not eating a well-balanced diet, or if you're not able to get all the nutrients you need from the foods you eat, then taking a multivitamin can help bridge that gap.
Additionally, multivitamins can help improve overall health and well-being.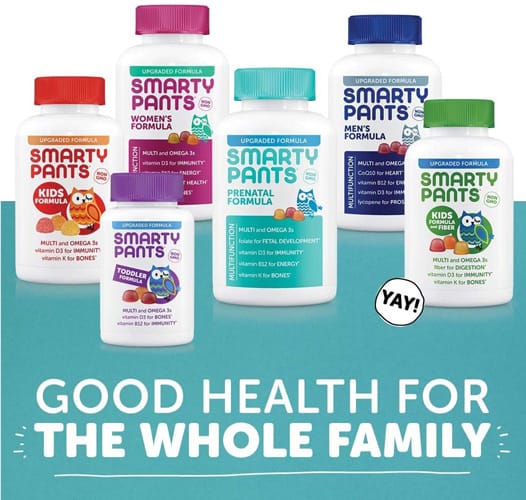 For example, they can improve energy levels, help boost immunity, and even help improve cognitive function.
Conclusion
As essential as a healthy diet is for maintaining our bodies, sometimes it's just not enough. For example, an estimated one-third of Americans don't get enough calcium and magnesium from diet alone, and half don't get enough Vitamin C.
This is where multivitamins come in – they help to bridge the gap between what we should be getting from our diet and what we actually are getting.
Multivitamins come in many forms, making them easy to incorporate into your daily routine. Whether you take them in pill form or gummy form or add them to your morning smoothie, they're a simple way to ensure your body is getting the nutrients it needs.
And because the body so easily absorbs them, you can be sure you're getting the most out of your supplement.
So why not give your body the support it needs with a high-quality multivitamin? It may just be the boost you need to feel your best!