If you're looking for a way to add some ambiance to your outdoor gatherings or indoor parties, you might be interested in getting a wireless speaker that looks like a tiki torch. Two popular options on the market are TikiTunes and Margaritaville.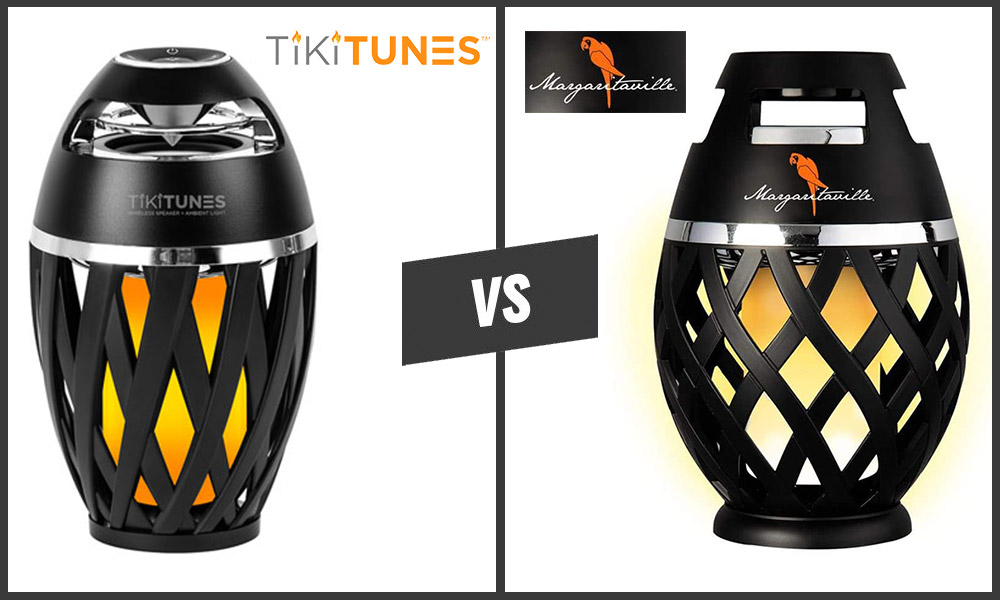 In this comparison guide, we'll take a closer look at TikiTunes vs Margaritaville and see how they stack up against each other in terms of design, sound quality, features, and pricing. By the end of this article, you should have a better idea of which one would be the best fit for your needs and preferences.
Our Pick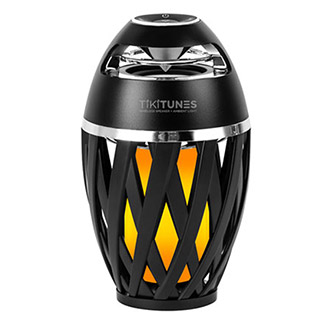 What we like
Price: TikiTunes is a more affordable option compared to Margaritaville, making it an excellent choice for those on a budget.
Design: TikiTunes has a more authentic look of a bamboo tiki torch, which is perfect if you're going for a more natural or tropical vibe. The LED flickering flame effect also adds to the ambiance.
Portability: TikiTunes is lightweight and easy to carry around, making it a great option for outdoor gatherings or events.
Water resistance: TikiTunes has a higher IP65 rating, making it more resistant to water than Margaritaville.
Pairing: TikiTunes can be paired with up to two speakers, allowing you to play music in different areas of your home or outdoor space simultaneously.
Comparison Table
| Product | TikiTunes | Margaritaville |
| --- | --- | --- |
| Rating | 4.4 out of 5 | 4.2 out of 5 |
| Availability | Check availability | Check availability |
| Speaker wattage | 5w | n/a |
| Bluetooth range | 30 feet | 30 feet |
| Battery | 2000mAh | 1200mAh |
| Water resistance | IP65 | n/a |
| Charging method | USB cable | USB cable |
| Read review | TikiTunes Review | n/a |
What is TikiTunes?
Do you love spending your nights outdoors listening to cool music? Well, then I'm almost certain you might like the TikiTunes. But what is it exactly? Well, TikiTunes is an outdoor Bluetooth speaker that features a design that incorporates LED lights.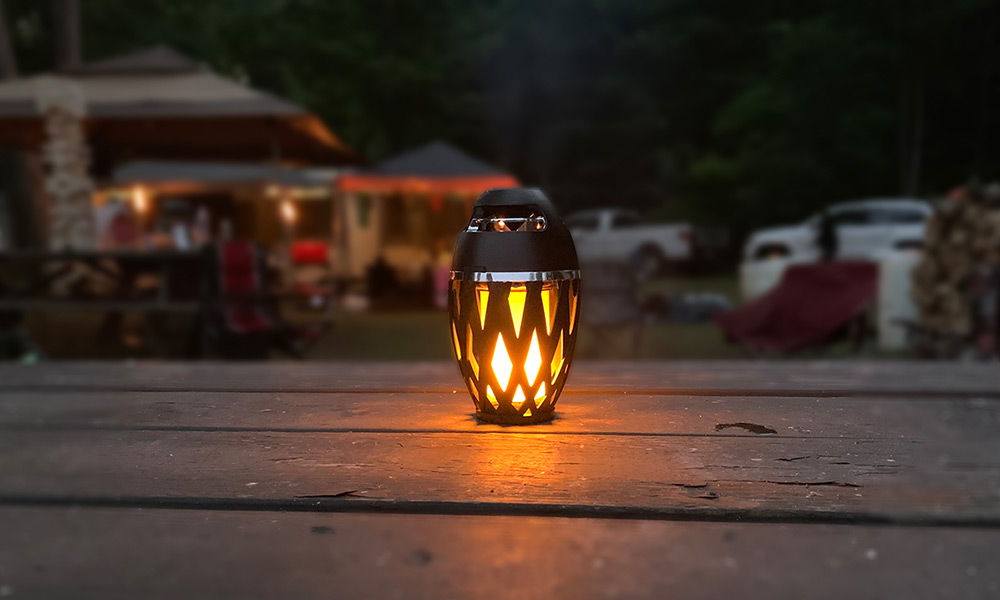 The lights works to make your night in the outdoor space seem brighter, and I'm not just talking about the sound from the music. The wireless speaker also emits an ambient light to illuminate your night.
As if that's not enough, the Bluetooth speaker has an IP65 waterproof rating. What does this mean for you? Well, it means that you can go with it to the beach without worrying about it getting damaged by the water. Note, however, that I did not say that you could immerse it into water.
One of the best things about it is that it is a lightweight device. So, you can travel with it whenever and to wherever you want. Basically, the TikiTunes is style, stereo sound, and lighting all in one package.
Moreover, you can pair two TikiTunes, thus improving the sound quality. Moreover, its battery can last up to 6 hours, and if you have your USB with you, you can recharge it to enjoy good music all night long.
What Are the Main Features of TikiTunes?
One of the things I loved about the TikiTunes is its affordability, and I'm sure you will too when you know about its features.
For starters, this wireless speaker features excellent sound quality. Frankly, I didn't expect such from this small speaker. Surprisingly, it delivers a great performance, especially when it comes to the midrange.
Moreover, the Bluetooth technology on the TikiTunes is commendable. I mean, you can pair two Bluetooth speakers, which makes it convenient for you when you're holding a house party or an outdoor party over a large outdoor space.
To do that, however, you have to make sure they're in sync.
Additionally, this speaker comes with LED lighting. So, you don't have to be holding a party in order to enjoy it. This is because the lights will create the perfect ambiance for different outdoor activities, such as when you're on a date.
Better yet, this speaker is powered by a 2000 mAH battery. So, all you need to do is connect it with a compatible device to enjoy 6 hours of non-stop playtime. The device is also dust- and water-resistant, thus enhancing its durability.
It also has a threaded insert of ¼-20, which makes it compatible with a variety of mountings.
How to Pair TikiTunes
By now, you already know that you can pair your TikiTunes wirelessly. So, how exactly do you go about this? Well, you need to press and hold the power button, which is located at the top of each device simultaneously.
When the devices are on, they'll automatically get synchronized with each other. But if that doesn't happen, do not panic. Just press and hold the play/pause button until your devices get paired. When pairing the speakers, however, you must start by pairing the two TikiTunes before you connect them to your Bluetooth device.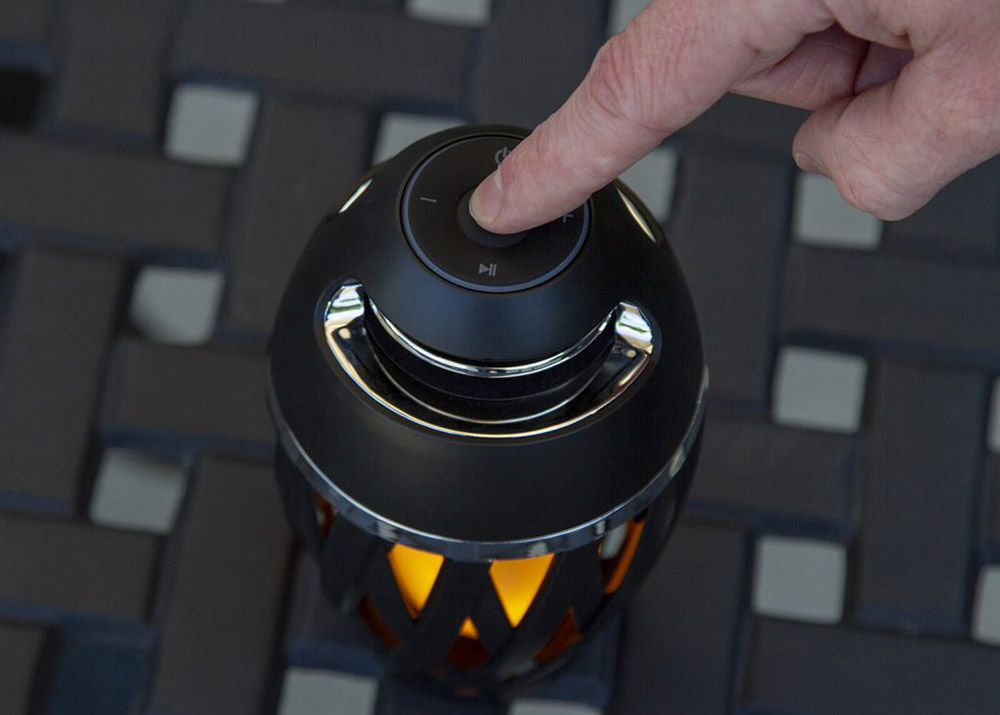 I have heard users complain that sometimes, they experience issues pairing their TikiTunes. If this should happen to you, there is no need to worry or stop the party because the manufacturer's customer service is reliable. Simply dial (855) 843-4828, and you'll get assistance from their customer relations department.
Where to Buy TikiTunes
If you've bought other Bluetooth, wireless speakers before, you're aware that there are plenty of sellers out there. Unfortunately, some of them could be fraudsters. Others will sell you counterfeit products, which mean that you might end up losing all of your money.
Luckily, this is not the case with TikiTunes. To get your speaker, you can get it directly from the manufacturer's website.
The best part about it? The manufacturer is giving customers a discount on all bundles. Better yet, they're also providing free shipping on all bundles. Keep in mind, however, that this is a limited offer. So, if you want to enjoy these perks, make haste and get your TikiTunes before the offer expires.
What is Margaritaville?
When I first heard about the Margaritaville Bluetooth speaker, I always wondered what was so fascinating about it.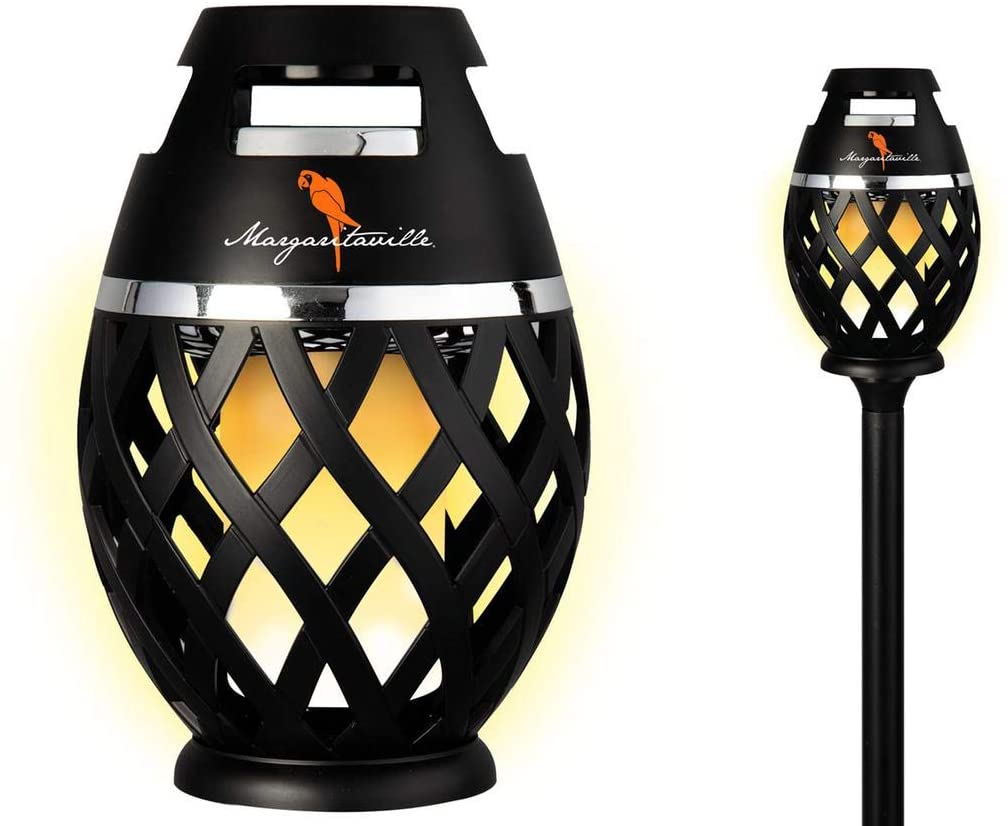 Well, that was until I had an experience with this device, and I could not question why it is called the "Sounds of Paradise."
For starters, the speaker is designed like a lantern, and that gives it a certain appeal, especially during the summer. Undoubtedly, you would miss out without it during your summer escapades.
While you're here, you need to know that this is a portable Bluetooth speaker. Therefore, it can serve as a perfect companion as you hang out with your friends at that campsite bonfire. It can also come in handy as you enjoy your swim at the swimming pool or at the beach. In fact, you can also go with it to your favorite park.
Guess what? This Bluetooth speaker also has realistic candle-like flames, plus the volume is adequate to make sure that you enjoy your favorite tunes. I also enjoyed the fact that I could connect two speakers together. This feature not only amplifies the sound but also brightens the mood.
What Are the Main Features of Margaritaville?
This is a portable speaker, which has a Tiki Torch design. Therefore, you can connect it to your compatible devices when you're at home or in an outdoor space, including camping.
Even when the lights go off, you need not worry about a thing because the speaker has its own candle-like flicker. Therefore, it will illuminate your space, thus creating the perfect ambiance.
The speaker is also ideal for parties because it has a great sound. And as I'd mentioned previously, you can connect two speakers together to enjoy better sound. So, if you have a party around your pool, it should serve you well.
But wait, it gets better. The Margaritaville allows you to pair it to your smart device up to 33 feet. And if that's not the ultimate experience, I don't know what.
The Bluetooth speaker will also provide you with 22 hours of music, 11 hours of lighting, or 7 hours of both.
Where to Buy Margaritaville?
Would you like to have the Margaritaville speaker among your devices today? Well, you'll be glad to know that this impressive device is readily available.
However, I would not advise that you get your device from your usual electronics' retailer. Instead, you should purchase yours from the manufacturer directly.
Our Recommendation Between TikiTunes and Margaritaville
As you can see, both the TikiTunes and Margaritaville are quite impressive Bluetooth, wireless speakers. So, I will compare the two speakers to determine the best choice among the two.
When it comes to range, the Margaritaville and the TikiTunes have a range of 30 feet, but TikiTunes has a bigger 2000mAh battery unlike Margaritaville which has 1200mAh.
Both devices look pretty similar and emit a flickering light, which means that they both deliver an ambient environment, especially at night. Moreover, they're both portable which means you can travel with either to your preferred destination.
What about the playtime? Well, the TikiTunes beats the Margaritaville by two hours. It has a playtime, while the lighting is on, of 7 hours while the Margaritaville runs for only 4 hours.
You can connect two Margaritaville speakers together to improve sound output. The Tiki Tunes also has the same feature. What's more, both Bluetooth speakers are made of sturdy material, although you will notice that the TikiTunes have a better waterproof rating as compared to the Margaritaville.
In my opinion, the Tiki Tunes is the overall winner. Why? Well, it has a more comfort price and a longer playtime as compared to the Margaritaville.
---
With the continual development and increase in technology, gadgets, and gizmos, Amar never has a dull day researching new gadgets. Being an enthusiastic gamer, traveler, soccer lover, and avid car driver means that he always looks for the next cool thing to try out.
---