| | | |
| --- | --- | --- |
| | | |
| | | |
| | | |
| | | |
| | | |
| | | |
| | | |
| | | |
| | | |
| | | |
| | | |
| | | |
| | | |
| | | |
| | | |
| | | |
| | | |
In our hectic daily lives, things tend to get a little messy, and from time to time, we fail to find what we are looking for. Do you frequently have trouble locating your keys or bag? Does this happen right when you are about to leave the house? You know how frustrating it can get. At least I know how it was for myself.
Until one day, when browsing the internet, I came across these devices known as Bluetooth trackers. After some research, I decided to order one, and in all honesty, my life has never been the same. Bluetooth trackers are attached to your gear to ensure you can always keep close tabs on them.
What is XY FIND IT?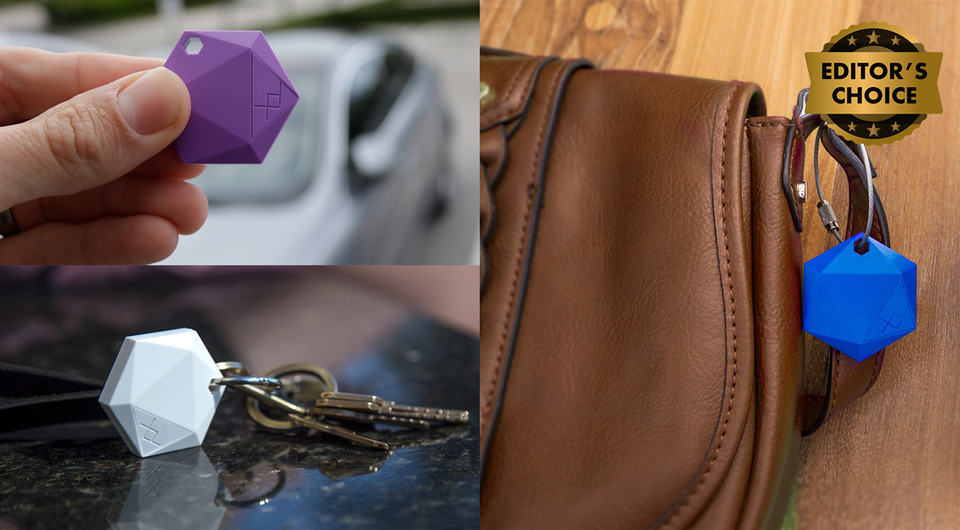 The XY Find It is one of the bestselling Bluetooth trackers available in the market. It lets you use your smartphone to monitor the location of whatever gear it is attached to. The tracker bears a hexagonal coin-sized design, making it compact enough to attach to any item, whether it's your keys, bag, or coin purse.
The device is crafted from lightweight, durable material and is also water and weather-resistant. The XY Find It employs both sound and recent technological advancements in smartphones have to offer, including Bluetooth and wireless internet.
The XY4 features advanced Bluetooth technology and interface design, which allows a broader range, a more powerful signal, and a more convenient overall experience. With a tracking range of up to 300-feet, you are guaranteed to close tabs on all your devices. However, if you lose your tracker outside the 300 feet range, the app will automatically remember the last location it saw the device, thanks to the tracking memory and Bluetooth finder.
You can also mark your device as misplaced on the smartphone app, and other XY users in its vicinity will be able to locate your misplaced item by viewing its last known location on their app.
The device is not only easy to install and setup but also conveniently easy to use.
How does XY Find It work?
The device uses a Dialog 14585 Bluetooth to provide an extremely efficient tracking signal. The XY devices seamlessly pair with your smartphone to pinpoint the exact location you last left your items. Each device has a distinctive signature that is only visible when you have paired the Bluetooth tracker with your user account on the smartphone app.
The unique signatures help the tracker recognize the app. These signatures also ensure that your items cannot be tracked by other users. This is only possible if you are using the Bluetooth finder feature. In this case, the app gives other app users your misplaced device signature and allows them permission to track the device from their XY Find It account.
How to use XY Find It
To use the XY Find It gadget, you will first need to attach the tracking device to the item you frequently misplace. After this, you will have to download the official XY Find It app on your Android or iOS smartphone.
Follow the prompts on your screen and fill in the relevant information to set up your account. Enable your smartphone's Bluetooth from the settings menu, and then open your account in the smartphone app and tap on the + icon.
Pair the tracker to your device and name the tagged item. The app also gives you an option of attaching your item's picture, which is quite resourceful when using the Crowd Bluetooth finder feature. To locate a misplaced item, open your smartphone app and tap the Find button. Your tracking tag will immediately start beeping, and you can follow the sound to your valuable.
The versatile Bluetooth tracker can be used for a wide range of applications and can help you keep track of all your possessions, including;
Smartphone
Pets
Wallet
Laptop
Luggage
Purse
Keys
And more
XY Find It where to buy
It is always advisable to purchase XY products directly from the manufacturer or another trusted and reliable distributor. You can find the XY device from the manufacturer's online store or on Amazon.
Advertisement
Continue reading below
What is Chipolo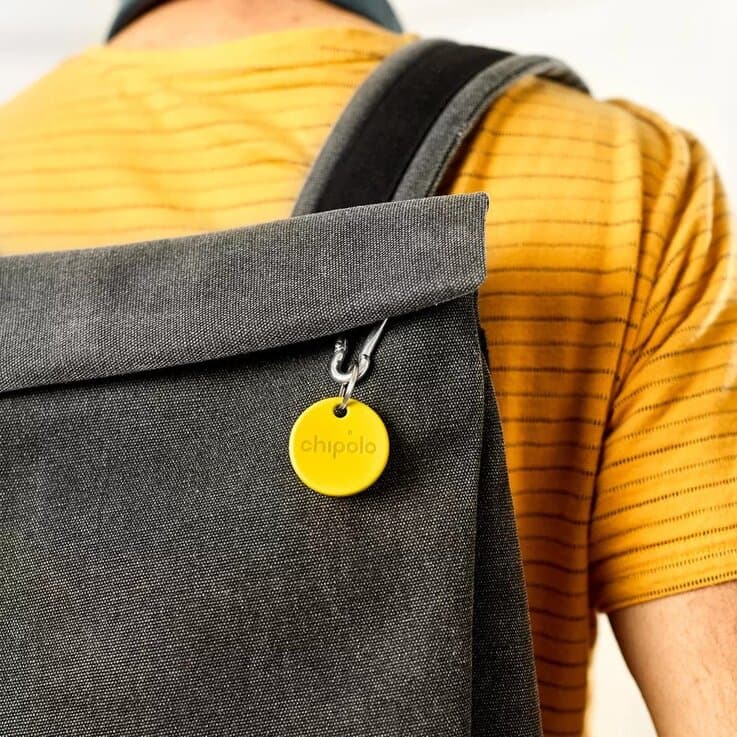 Chipolo's tracking device is a lightweight and compact Bluetooth tracker with a sturdy, durable build to ensure you enjoy years of service. Despite its quality build, the Chipolo tracker is ultimately one of the most reasonably priced trackers available today. The sleek and elegant device is sold in a wide range of color options, including blue, red, and green.
The tracker includes innovative free out-of-range alerts that notify you when your smartphone is out of the device's proximity. The smart feature is also available in other Bluetooth trackers. However, it comes as a premium feature that requires a subscription fee.
At 120 decibels, Chipolo's alarm is loud enough to allow easy locating of the device even when it is hiding under a pile of laundry or couch cushions. The highly-rated device also includes several other helpful features, including the ability to find locate your phone with a push of a button on the tracker. For security purposes, once you initiate your phone's alarm via the tracker, it keeps on playing until you unlock your smartphone and launch the Chipolo app. It can also be used as a remote button to take photos on your smartphone. Open the camera within the Chipolo app and press the tracking device twice.
Chipolo tracker uses a replaceable battery with an estimated battery life of about two years, which means that you will not have to worry about replacing the battery for a long time to come even with regular use.
If you own multiple Chipolos, you can assign different names and icons on each Chipolo. You can also change the icon or name of the devices at any time on the settings tab within the Chipolo app.
How does Chipolo work?
Attach the Chipolo tracking device to anything you often find yourself looking for, connect the Chipolo app on your smartphone. When you misplace the item, press the ring button on your smartphone's app within the Bluetooth connection range (200 ft), and the tracker attached to your keys or laptop will start beeping. The device will notify you via the app when you leave your item behind, ensuring that you always know where your items are.
How to use Chipolo
After purchasing a Chipolo Bluetooth tracker, download the Chipolo app on the App Store (iOS) or Google Play Store (Android) and install it on your smartphone. Open the app and create an account by following the prompts or using your Google or Facebook account to log in.
Turn on your Bluetooth and press the '+' button in the app to pair your Chipolo device. Name the device, and you are good to go.
How to use Chipolo to find phone
If you misplace or lose your phone and have your Chipolo with you, you can easily double press any Chipolos paired to it. Even if you left your phone in silent mode, the phone's alarm will start beeping, allowing you to trace it.
If your phone is missing or stolen, you can also use the Chipolo Web App to find it. Sign in using a browser to send a message to your smartphone's lock screen or locate it on a map.
Where to buy Chipolo
You can order Chipolo devices from the manufacturer's websites, a range of other online stores, and even stores near you.
XY FIND IT vs Chipolo
The XY Find It and the Chipolo devices are generally affordable and the best quality Bluetooth trackers you will find anywhere. The devices share many similarities in features and benefits and help you locate your lost or misplaced items by sounding an alarm or pinpointing their exact location on a map. Even though there is not much difference between the devices, there are a few minor dissimilarities on these devices.
Pricing
XY Find it devices are generally more expensive than most other products in the market, including the Chipolo devices. The XY Find it devices are mostly available in multiples, which significantly increases the price.
Loudness
At 120 decibels, the Chipolo tracker is significantly louder than the XY Find It. Although the XY device is considerably loud, you can easily miss hearing it over other louder noises.
Bluetooth range
Bluetooth range is one of the most important factors when picking out a favorable tracker for your daily use. The XY Find It device has a Bluetooth connectivity range of up to 300 ft, overshadowing the Chipolo device stands at 200 ft.
XY Find It Pros
Compact, lightweight, and durable
Weather and water-resistant
A range of up to 300 feet
5-year battery life
XY Find It Cons
Quite expensive
Live tracking requires an additional monthly service fee.
Chipolo Pros
Sturdy construction
2-year battery life
A range of up to 200 feet
Chipolo Cons
Shorter battery life and Bluetooth range compared to the XY Find it.
Conclusion
According to statistics, we spend two and a half days annually trying to find misplaced items. Valuable time that could have been used doing something more productive or even enjoying some alone time.
Both the XY Find It and the Chipolo devices are High-quality products I can gladly recommend to anyone not looking to waste any more time looking for misplaced personal items. They both feature a sleek minimalist design that is compact enough to be attached to a broad range of articles, including tablets, laptops, pets, keys, wallets, and more.
---
Nerko is a writer for Zoopy, and he's been working there since 2019. He loves to ride his motorcycle and bicycle, especially in the summertime! He also enjoys watching science fiction movies, and his favorite movie is Interstellar. Nerko is also a competitive gamer - so if you're looking for a good competition, he's your man!
---