The dashboard warning lights are an essential indicator of what may be wrong with your vehicle. Unfortunately, they can be vague and require a trip to the mechanic to determine the cause of any potential problems, which is why you might want car health monitor systems that work just like those used by mechanics.
A smart car health monitor can help you diagnose problems in your vehicle before it's too late. Then, when the dreaded "check engine" light comes on, the device will give you a more detailed description of what's wrong with your vehicle.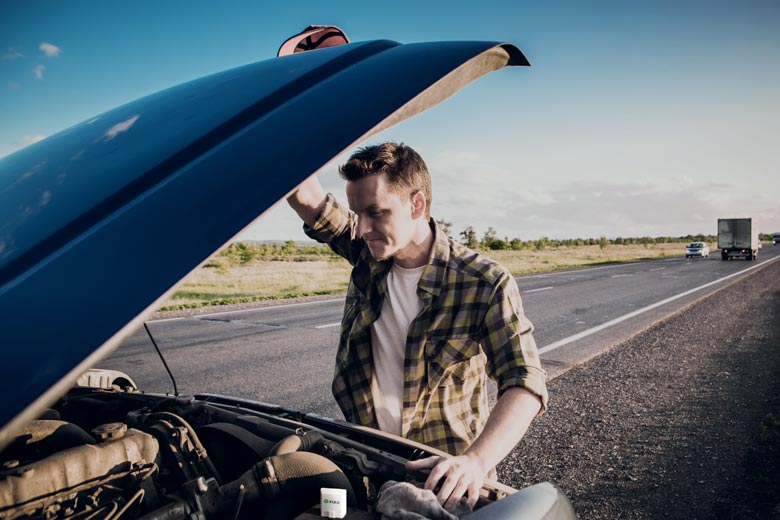 What Is a Car Health Monitor?
Imagine the peace of mind that comes with knowing your car is in good hands. Car Health Monitor does more than just read engine codes. It will also alert you when something goes wrong, saving you time and money for repairs.
A car health monitor has many benefits, but the main one is that it will prevent costly repairs before anything significant happens to your vehicle. The Car Health Monitor plugs into the OBD2 port of any car built in 1996 or after, then connects with an app installed on your smartphone or tablet to receive valuable information about the vehicle.
Advertisement
Continue reading below
Unlike the old-fashioned way of doing things, OBD2 scan tools only give you information when they run a diagnostic. Instead, car health monitors provide constant monitoring. So if something's wrong with your vehicle and you don't know about it, one look at the phone app will tell you how bad a situation might be.
It can detect problems before they turn into something worse and keep track of essential maintenance data to avoid future issues.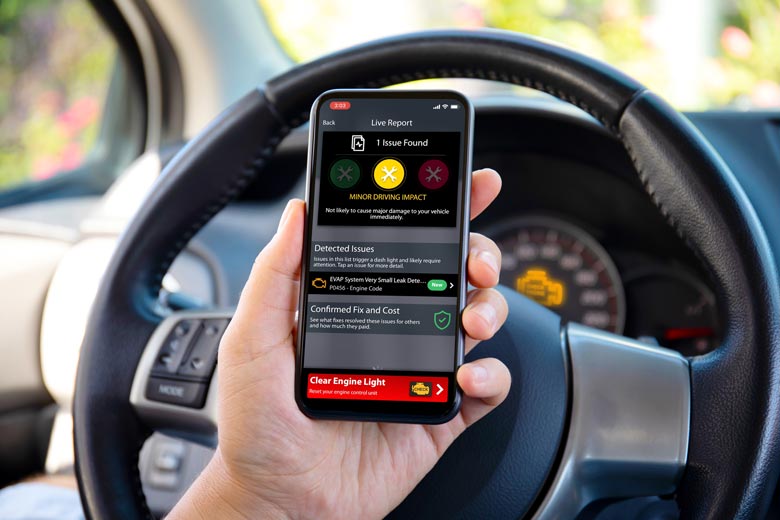 What Are Types of Car Health Monitor?
OnBoard Diagnostics, or OBD for short, is the system that has been utilized in vehicles for decades. The first iteration was called OBD, which the OBD II replaced in the '90s.
The 1996 switch to OBD-II systems marks a massive improvement over the older model. This upgrade from its predecessor offered much more accurate information that made diagnosing cars more accessible than ever before.
OBD2 Scanners can show any Check Engine code in a matter of seconds. In addition, they come at varying price points with low costing options capable of only displaying one or two codes, while more expensive packages offer greater versatility for diagnosing problems.
There are two ways you can connect a car health monitor:
Cable. It plugs right into a USB connection, so all information displayed will be accurate since no external factors influence what appears.
Wireless. Wireless scanners are small health diagnosis devices that can be left plugged into your car's onboard diagnostic port, sending data back for analysis. These Bluetooth or WiFi-based systems allow users to monitor various components in real-time through their smartphones or laptops without having any wires running from them.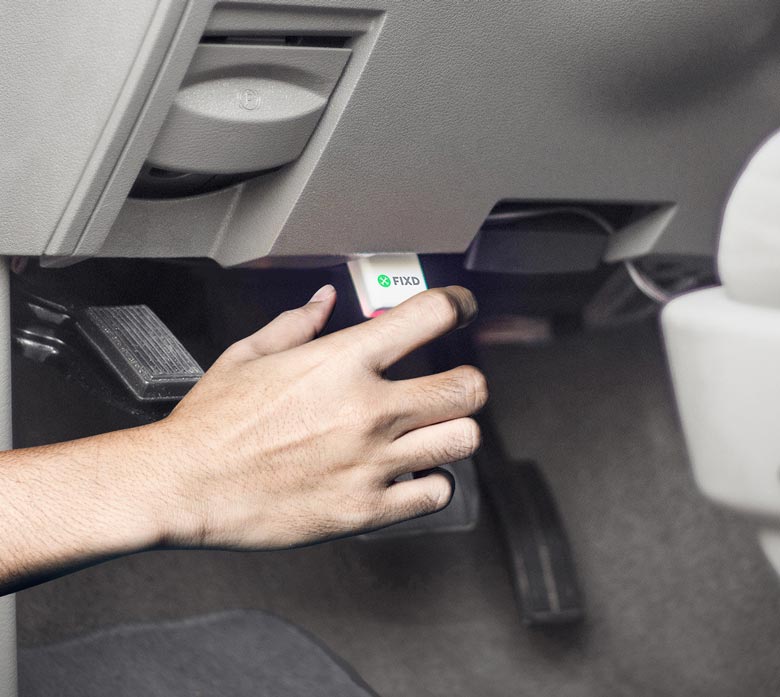 What Are the Benefits of a Car Health Monitor?
Dash lights can be the source of many mysteries, but you don't have to fear them. So even if you're not an expert on cars, one quick look at these little indicators will give any driver an idea of how best to handle the situation.
Car Health Monitors help you identify the problem, the best way to fix it, and how much it would cost to repair it. Thanks to those features you'll know what needs fixing and how much it should cost.
Hand-held scanners only run tests when they're connected to your vehicle via a cable, but wireless car health monitors, on the other hand, can be plugged into your car full time, so you'll know the second a problem appears. Some also offer features like mileage tracking and maintenance reminders as a bonus.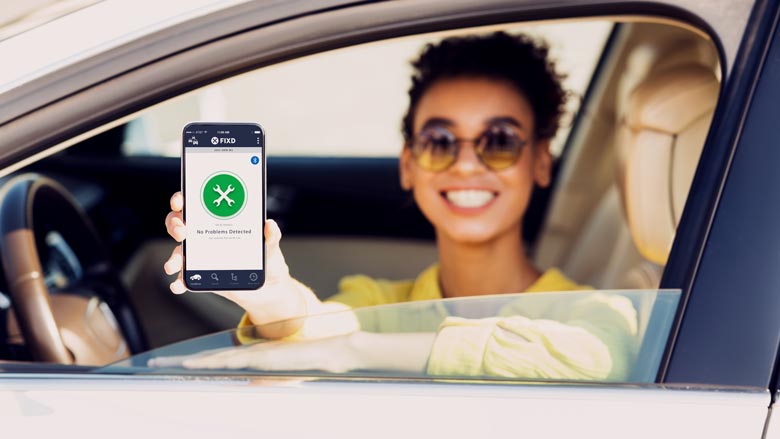 How to Use a Car Health Monitor?
All you have to do is find your OBD2 port, which may be under or near the steering wheel. After you've found the port, simply plug the device in. Once connected with an accompanying mobile application on your phone, that's all the hard work you have. Launch the app whenever needed to see what alerts are popping up if there are any at all.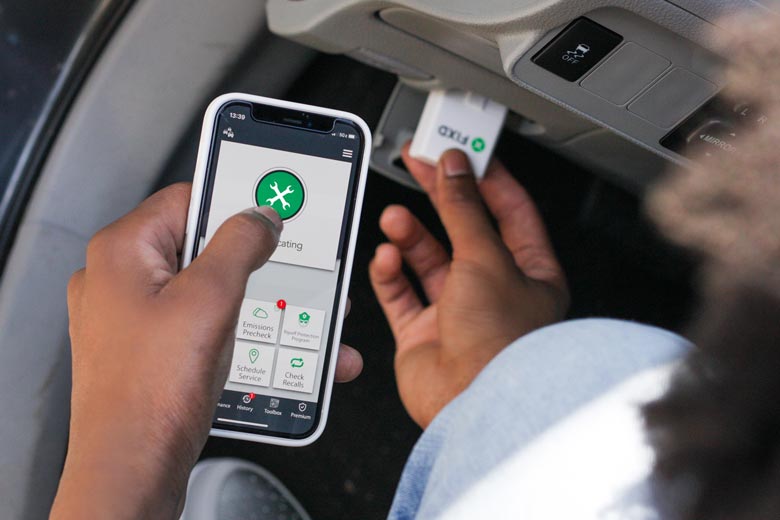 How Much Do Car Health Monitors Cost?
Price $25 and below: This is a basic monitor that can connect wirelessly with up-to-date data from third-party websites or apps.
Price $40 – $80: This is where you can find some of the best OBD-II scanners for under $80. These devices typically come with a built-in screen and can read Check Engine codes, so they're perfect if your car isn't working as it used to.
Price $100 and over: Starting at $99 for an economical choice with limited features, or you can get more expensive options that offer complete analysis to help plan mechanic costs if you're experiencing any problems on the road—these can cost anywhere from around $130-$350.
Advertisement
Continue reading below
What Are Other Considerations When Buying a Car Health Monitor?
Vehicles come with a lot of features, but not all are useful. So when it comes to an OBD scanner, compatibility is critical.
The best way to ensure your OBD scanner will work with the car you want is by checking compatibility. Some models can only read codes from certain manufacturers or model years, so make sure that's covered before buying.
IOS and Android: While wireless OBD-II scanners usually have Bluetooth capabilities, they may not be compatible with your specific phone. The description will tell you which operating systems it is for.
The OBD-II standard for most vehicles means that if you own an older car, have a diesel engine, or drive an all-electric model, it may not be able to read your specific codes.
Why Choose a Car Health Monitor?
It can be challenging to know whether or not your mechanic is telling the truth about what they're doing. According to a AAA survey, 63% of US drivers don't trust car repair shops in general, which means many people will never find a reliable mechanic with confidence in working on their vehicle issues.
The best way to take control of your car's health is by monitoring its maintenance. FIXD is the only tool you'll ever need to keep track of your maintenance. Not only does it tell when something's wrong with a car, but it also tells what needs fixing and how often.
Click here to read our full review of FIXD.
Your car is an essential thing in life, but maintaining its health can be difficult. Luckily there are ways to make sure you don't miss any maintenance appointments. These include reminding yourself with apps on your phone or setting reminders for specific times like "oil change."
Automotive experts recommend having an oil change, brake service, and tire checkup at least once every six months or 3000 miles (4800 km).
If appropriately applied, these small changes will add up over time, which means less money spent at mechanic shops and better gas mileage.