You might be one of those people with tons and boxes full-stuffed with old polaroids, and you don't know what to do with them. Also, most people think they are safe being stored up in boxes, but they are completely wrong.
The best solution for old polaroids is to convert them into digital form, which is exactly what we will talk about in this article.
Smartphone Camera With App

They use high-quality equipment

Skilled staff

Simple to order and ship media



Photos get a free enhancement to look even better


Multiple digital copy options to choose from

Fast turnaround time

Saves you time

Accepts most media types

Files are ready to be shared online


Capable of scanning in high resolution

Produces high-quality images

Faster than a printer scanner

User friendly


Quick and easy

Photos can look nice if the smartphone has a good camera

Photos are ready for posting online


Offers options for photo editing outside the camera editor

Can make a high-quality final image


Simple and similar use as with a smartphone




Photos are saved on a memory card

Take high-resolution photos


Service is only available in the USA

Can't digitize audio tapes


They are expensive

Requires editing skills

Requires connection to computer

Time-consuming


It may cause unwanted glare and reflections

Difficult to find an angle to take a photo

It's difficult to avoid lens distortion with a phone camera and built-in editor

You must have enough natural lighting


They can be expensive

There is a small number of apps that can reduce glare.

Time-consuming

You must have enough natural lighting


Problems with angles and reflection like with smartphone camera

Require special lighting to avoid glare

Requires horizontal tripod for steady and focused photos

Time-consuming

Popularity Of Polaroids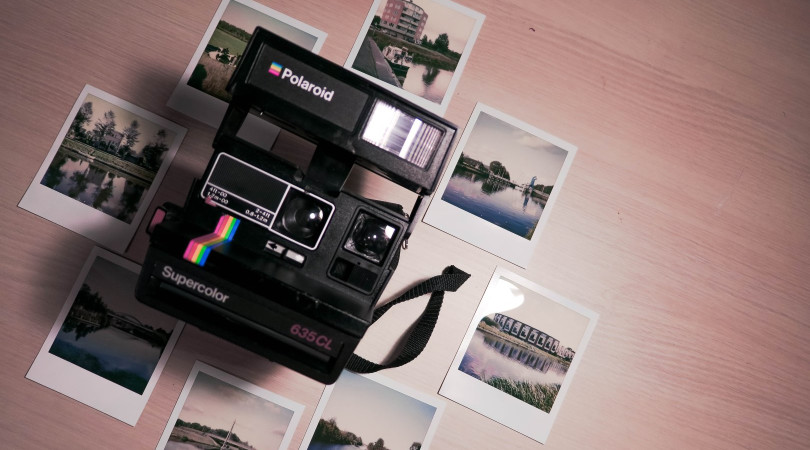 The Polaroid camera gained popularity because it provided instant images. It took just minutes to take your picture and develop it, which was much faster than other photography methods like camera film, which require days before seeing the results.
One of the reasons for its success was its affordability. Polaroid cameras were much cheaper than regular film and even disposable ones, making them an attractive option for people who wanted quality photos without spending much money.
This is why you can't go wrong with a good old-fashioned Polaroid. They're not just about nostalgia or preserving memories. They also have an authentic look that makes your photos unique. Today they even make apps and filters for smartphone cameras to make photos look like polaroids.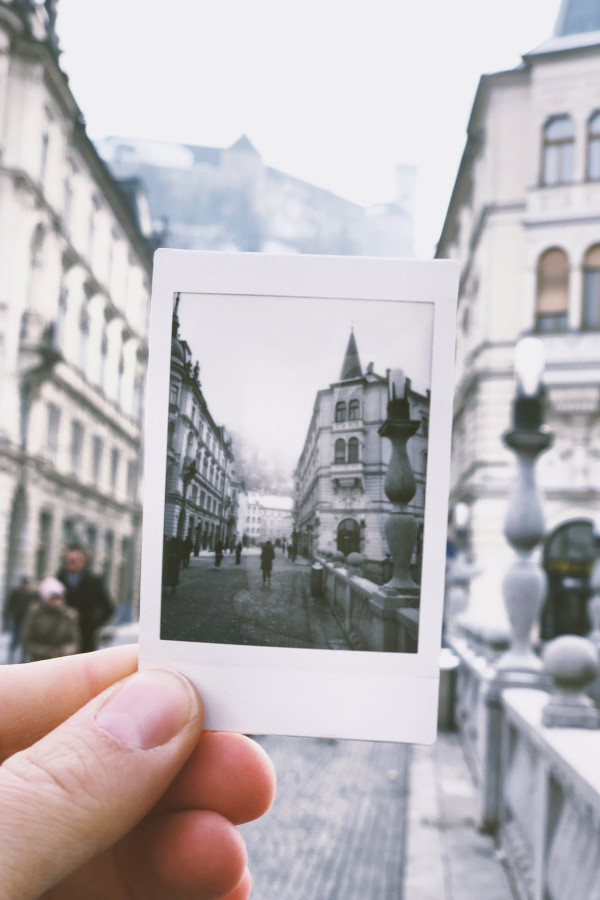 The development of new technology and film cameras has made taking high-quality photos easier. In addition, film development time was dramatically reduced, making the process less time-consuming for anyone who wanted to capture their memories on camera. Because of these reasons, digital cameras replaced Polaroids, and today anyone has one in their pocket because of smartphones.
Advertisement
Continue reading below
Can Polaroids Decay Over Time?
Instant photographs are not meant to last forever. They're delicate and can be affected by chemicals used in the development process, which will cause them to age quickly over time if you don't store them properly.
A polaroid picture is designed for instant memory, but these pictures aren't archival so they won't look as new over time. The polaroid can last 30-50 years if you keep it out of direct sunlight, high humidity, and drastic temperature changes.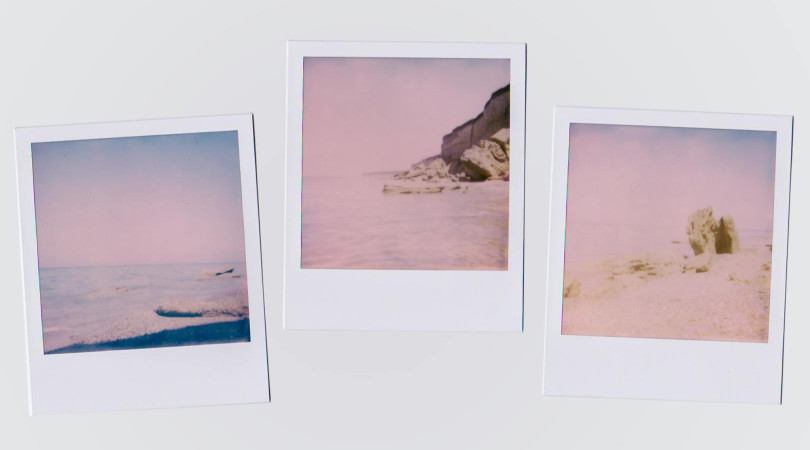 The process of preserving your instant photos is simple, and it can be done in several ways, but there are some precautions that you should take to ensure longevity and quality if you are not planning to preserve them yet, such as:
Keep Polaroids safe from direct sunlight, high humidity, and temperature changes.
Handle Polaroids with clean hands and hold them by corners. Dirt and oil from hands can damage photos and leave smudges.
Don't store Polaroids in PVA, PVC, or magnetic albums, as these types will damage the photos. If the album smells like chemicals, storing photos is not safe.
Cutting Polaroids is never a good idea because it can damage them.
To prevent fading of photos, store them in the dark, but note that the yellowing of the print can be noticed even when it is stored in a dark place.
Keep them upright to slow down the yellowing of Polaroids.
Ways To Preserve Polaroids in Digital Format
The following are five solutions you can use to convert your images to electronic format properly.
Taking a Photo with Your Smartphone's Camera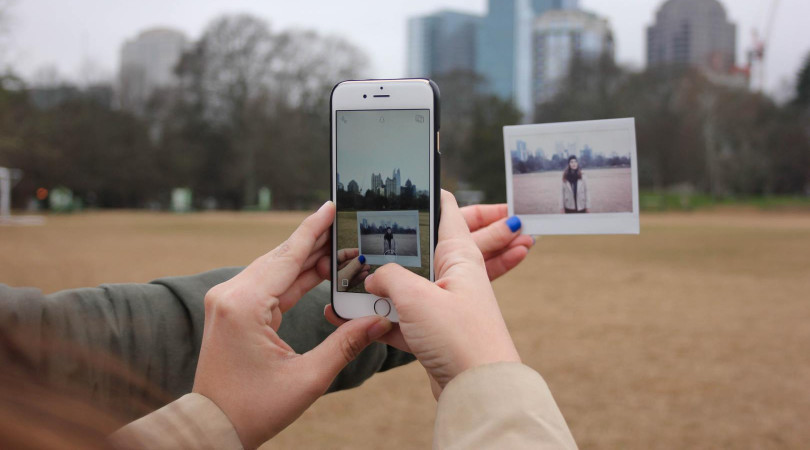 The easiest way to digitize a polaroid is by simply opening your camera app and taking a photo. But before you do that, you should consider some things first as it might not always turn out well. For example:
Sometimes, the distance from your print and the angle or perspective of the camera can cause distortion.
If you angle your phone wrong, glare or reflections can show up.
The process of getting the perfect angle can take some time.
You'll probably have to edit the photos before sharing them online.
Smartphone App For Converting Polaroids
If you're in a hurry and don't want to spend hours editing photos, some apps, such as the Polaroid app, can speed up the process by doing some of the work for you.
"Scanning" With Digital Camera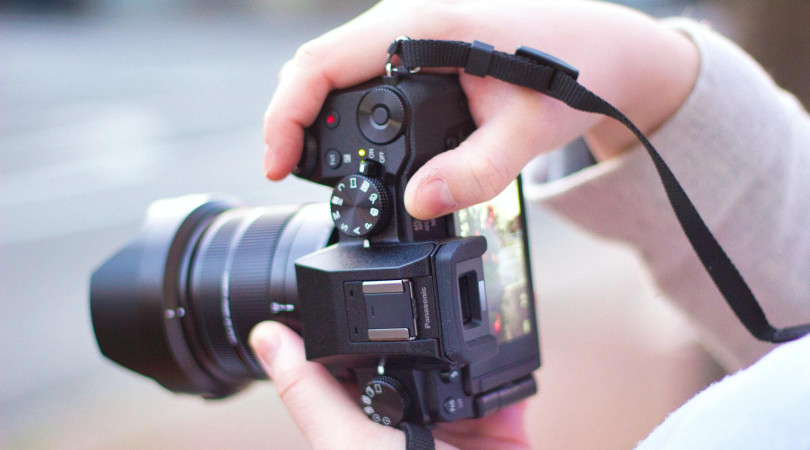 If you have a DSLR or any higher resolution camera, like with a smartphone, you can easily take digital photos of your Polaroids. The higher the resolution, the clearer your photo will be. The downside to this method is the glare which is hard to avoid.
Here's how it works:
Take a picture of the polaroid using as close to 55mm – 85 mm focal length.
Use a tripod to take steady shots and to keep the camera in the same place between shots. A tripod that allows you to hold the camera horizontally would be even better.
Shoot photos in an area with natural light or an open window with sunlight. Use good lighting and angles, and you will get the best images.
Ensure your camera's exposure is correct to ensure the best possible image quality.
Save the photo to a computer for editing and cropping.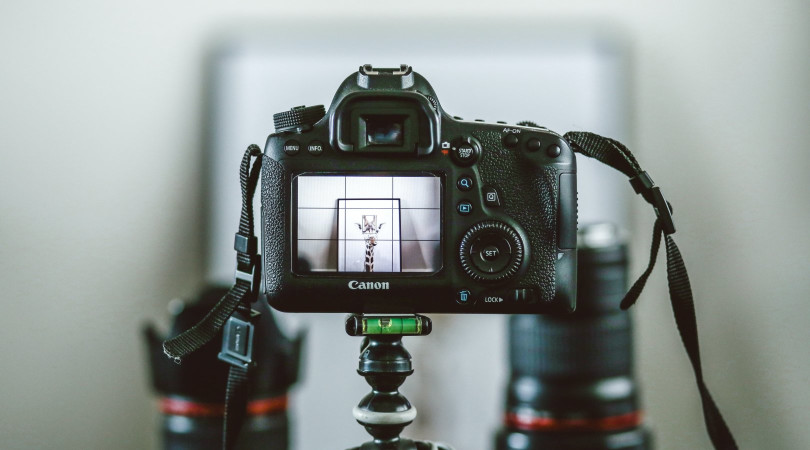 What are the downsides of taking photos with the camera:
It's hard to avoid glare, lens distortion, and weird angles. There are also lots of reflections.
The editing process for sharing online can be tedious and time-consuming. You have to export the RAW file and edit it before uploading it on social media.
Flatbed Polaroid Scanning
There is no better option than using a flatbed scanner for those who want to ensure the highest possible scans possible using a DIY method. If you have a built-in document feeder on your scanner, it's possible to insert multiple Polaroids and scan them all at once.
The process of scanning polaroids is both an easy and affordable way to preserve them. There are two types of scanners, sheet-fed and flatbed scanners, and both types can be used for this purpose.
The downside is that models with high-quality scanners come with a high cost, and there is also a bit of learning on how to operate them.
Also, it's important to know that the scanning process is slow and time-consuming.
If you don't have a scanner and want to get one for this purpose, the most important thing to look at is DPI or Dots per inch, which is a common term used to describe the resolution of an image.
The Epson Perfection V600 Photo Scanner is one of the best choices for scanning Polaroids. With a high-quality 6400 dpi scan, film and photos usually need less editing to get colors accurate, making this an excellent all-around photo scanner.
Advertisement
Continue reading below
Sending Polaroids By Mail To a Professional Service to Get them Digitized
Most people think scanning Polaroids is easy, but they don't consider the significant personal time factor and editing you must do afterward.
Using the professional service, you don't need to:
Buy high-end equipment
Learn how to shoot and edit photos
Lose time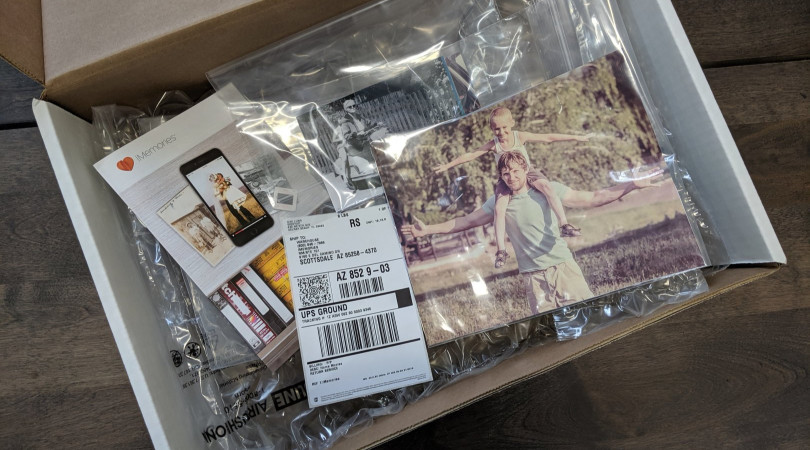 Professional services like iMemories have qualified technicians and the best equipment to guarantee the best conversion of your polaroids to a digital format. Moreover, it's done like that, so there is no risk of damaging the polaroid as you could do by scanning it yourself.
| | |
| --- | --- |
| | iMemories Customer Ratings |
| | |
| | |
| | |
How Does Professional Scanning Service Work?
Most services have a standard, easy-to-use process of making an order and sending and receiving media back.
You can even order a prepaid media box that you fill up with your Polaroids and send to the company service to get digitized.
Making an Order
Visit the website and make an online order for the media of your choice.
Sending the Media
There are three ways in which you can deliver media to service:
Dropping off the polaroids directly to their facility
Sending by mail
Ordering a prepaid shipping kit
Note: These options vary from service to service.
Sending by mail and by shipping kit are the two most common ways.
Choosing Digital Copy
What type of digital copy do you want to receive back?
The most common transfer options that you will find at service are:
DVD
USB
Cloud
Digital download
With iMemories, you can choose from:
Free digital download with every order
DVD
Blu-ray
USB
iMemoreis Cloud
Portable Hard Drive with 1TB of memory
How Long Will The Service Process Take?
Turnaround time generally with services can take from 2 up to 8 weeks, depending on service speed and the amount of media you send. For example, with iMemories, one of the fastest services, it will take 2-3 weeks from the day of arrival at their facility.
Will They Return Your Originals?
Most services will return your originals, but you will need to pay a shipping fee with others. If you don't want the originals to be returned, you will need to pay the fee for their disposal. iMemories do return originals back with the completion of the order.
So, Which Is the Best Way to Digitize Your Polaroids?
The answer really depends on what you are looking for. If you want high-quality images with minimal effort and staying within budget, then using a professional service like iMemories is the way to go. However, if you are looking for more control over the image or need to convert to different file types often, one of the other four methods may be a better fit for you. Whatever option you decide, remember that digitizing your Polaroids provides a copy that will last forever and makes it easy to share your photos with others.