About iMemories
We all want to preserve the memories of days gone by, but in the modern world it's difficult to find equipment that will fit the format of a bygone era.
If you happen to have a few oldschool home movies stashed away somewhere while they gather dust, iMemories can convert these ancient relics into digital format.
With a world of competition out there, we know you'll want a comprehensive review on all of the reasons why iMemories is the best choice for you.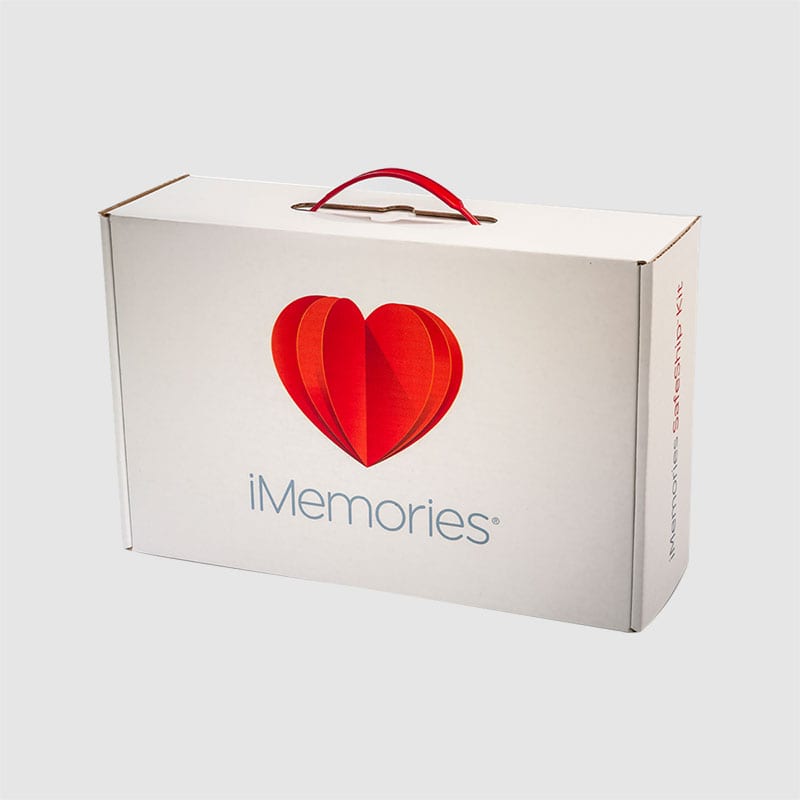 Not only will you be able to view your movies whenever you feel like it, but you will free up a ton of space by going digital. You can opt to have your copies made into either Blu-Ray or DVD discs, and can create digital albums that include your old family photos too.
iMemories is one of the leading tech companies in the conversion of retro footage, and return your original copies alongside your shiny new discs at the same time.

Convert Your Old VHS Tapes To Digital Form
iMemories Stores Your Memories In The Cloud
iMemories is committed to providing you with all the tools needed for organising precious memories, and keeping them forever safe. By digitalizing old photographs and videos, as well as restoring them, iMemories provides a modern service for the storage of analog footage.
With iMemories, your data will be stored and backed up in the cloud, so you can access your memories from anywhere in the world. iMemories members can access the portal through any smart device, which saves you the trouble of locating your footage.
iMemories also provides options for the sharing of your photos and videos, including who can view your collection. Depending on your preferences you can choose to share your memories with other iMemories members, or to keep them private.
Advertisement
CONTINUE READING BELOW

The Benefits of Digitalizing Your Memories
1) Simplify the viewing and sharing of your memories
By organizing your memories digitally, you can whip them out at a moments notice.
2) Preserve your memories by preventing deterioration
Old fashioned films, photographs and videos were not designed to last, and often fade over time.
3) It's super easy and convenient to digitalize your memories
Gone are the days of sticky lables and alphabetically ordered filing cabinets. Simply send your collection to us and enjoy the digital organization we provide.
4) You could discover distant memories you never knew existed
It's fun to look at the past and piece together your family historyIf you're going to Convert Your VHS Tapes, go with iMemories 20% OFF Special Offer
Convenient iMemories Solutions
It takes time to sort through boxes of photographs, not to mention videos as well. iMemories offers a convenient service of organizing your footage, to free up space and save you time.
As an added bonus, all of your modern memories scattered accross your various devices can be organized as well! Simply throw your CDs, DVDs, USB sticks, smart cards and thumb cards into the box with your videos and slides, so iMemories can create order from the chaos. Almost every family struggles with this issue and it's a never-ending problem because as time passes, the footage and photographs multiply!
Wouldn't it be incredible to simply come home one day, and find it all sorted out for you? Well that dream can come true, because iMemories provides that service.
How Does It Take To Go Digital?
The iMemories process varies depending on the amount of footage or photographs, and what you are looking to achieve. Blu-Ray orders typically take longer than DVDs, but generally a collection of photos will be scanned and uploaded onto the iMemories cloud in less than two weeks.
However, if you also want these images stored on disc, you may need to wait up to three weeks. You also have the option of a preview order, which is great for sorting through never-before-seen pictures. With a preview order, iMemories will upload all of your images onto the cloud for you to sort through and select. When your photos are online you will recieve an email notification.
This usually takes just under two weeks, after which you have one month to decide what you would like to do with the images. If you opt to create a disc from a selection, you will need to wait another three weeks before it arrives in the mail. If you have an urgent deadline for your digitalization, you are free to use the app to scan and save your images yourself.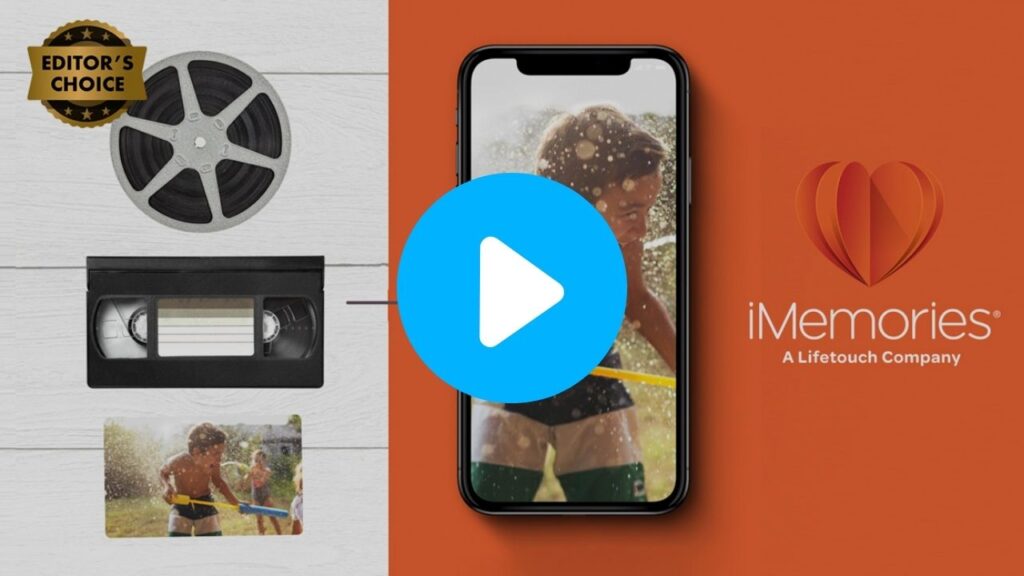 iMemories is Reliable
You can count on iMemories to protect your images and return the originals to you unharmed. This established company has years of experience under their belt and digitalizes over six-hundred thousand photos and videos each year. Big names such as Kodak, Best Buy, Walgreens and The UPS Store all partner with iMemories to get the job done.
With mega brands like that, it's no surprise that iMemories is the most respected digitalization company in the industry. Their impecabble shipment, handling, tracking system and digital organization, has earned them the title of 'Best Services' as a result.
You can trust that iMemories will deliver your digitalized and original memories back safely
iMemories takes great care to return your original films, photographs, videos, slides and negatives back to you in a better state than they were when they left.
iMemories Can Restore Damaged Or Faded Analog Memories
The nature of old things is that they are prone to wear and tear over time. Approximately seventy percent of iMemories customers are concerned about the visual quality of their content. Many old videos, slides or negatives appear to be damaged when in reality it is only a thin layer of dust affecting the visual.
iMemories will accept any and all of your old memories, so if you're not sure whether your images can be seen or not, iMemories will figure it out for you. As soon as iMemories recieves your collection, each piece is cleaned by digital restoration specialists. This technique often results in a clearer visual, although if your collection has been affected by mildew or mold, then the damage is irreversable.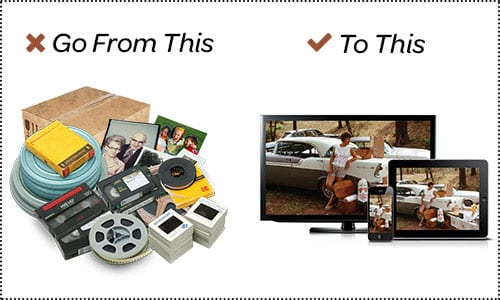 However, this is rare and you should be able to assess whether this is the case before shipping off your collection. The good news is that iMemories can actually restore any torn film reels. In addition to this the company has a team of specialists that are skilled in semlessly splicing together multiple film reels into one long film. Repair is included as part of the package, so there are no aditional fees for this service.
Once the footage has been restored it will be uploaded to the iMemories cloud, where you can access it and make a selection of content for your film. Although you cannot edit the content online, this allows you to control exactly what you would like to be included in your digitalized memories.
Why Would Someone Use iMemories To Digitize Their Past?
Free Up Space
Get a fixed price to convert all your memories before you buy!

Safe Memories
They've digitized 15 million memories and never lost or damaged one!

View Memories On Any Device
Show everyone your memories with the FREE online gallery and Apps!

All Originals Are Returned
After memories are digitized, they are safely & quickly shipped back to you!

FREE Enhancement
Their expert staff can restore your memories to look as good as new!

Easily Edit & Organize
Our simple drag-and-drop interface makes managing your files a breeze!

Cost
iMemories is excellent value for money, with a high quality service at an affordable price. For the digitalization of a 50 ft. film or a video casette, you will only pay $11.99 per item. It is free to download the content, but if you want it copied to a disc you pay $9.99 per disc.
The Bottom Line
There are so many companies that offer the service of digitalizing, and organizing, old family footage. The difference between these other companies and iMemories, is that iMemories has a well established reputation. From partnering with megabrands, to countless satisfied customer reviews, a high quality of service is guaranteed.
The trouble with handing over your precious family memories to any old company, is that you may never see the originals again. Inexperienced companies could even damage your slides, film reels, videos and photographs or simply tell you that they cannot be viewed without cleaning them first. iMemories provides a reliable service and invaluable digital organization for all your oldschool content.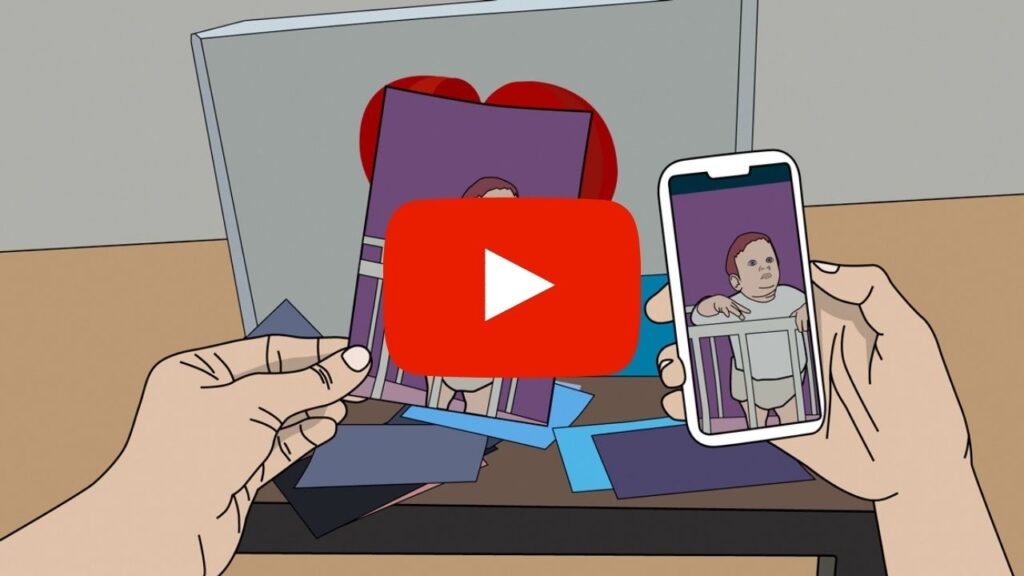 With the continual development and increase in technology, gadgets, and gizmos, Adam never has a dull day researching new gadgets. Being an enthusiastic gamer, traveler, soccer lover, and avid car driver means that he always looks for the next cool thing to try out.