The joy of rediscovering old photos, tracing our past, and reliving our memories is something we all cherish. However, photos often pile up over the years, getting shuffled into drawers, stowed away in attic boxes, or casually placed on bookshelves. A touch of organization can help preserve these treasured moments and make it easier for you to revisit them whenever you want. This article will guide you through the process of organizing your old photos, and we'll also discuss options for digitizing your photos.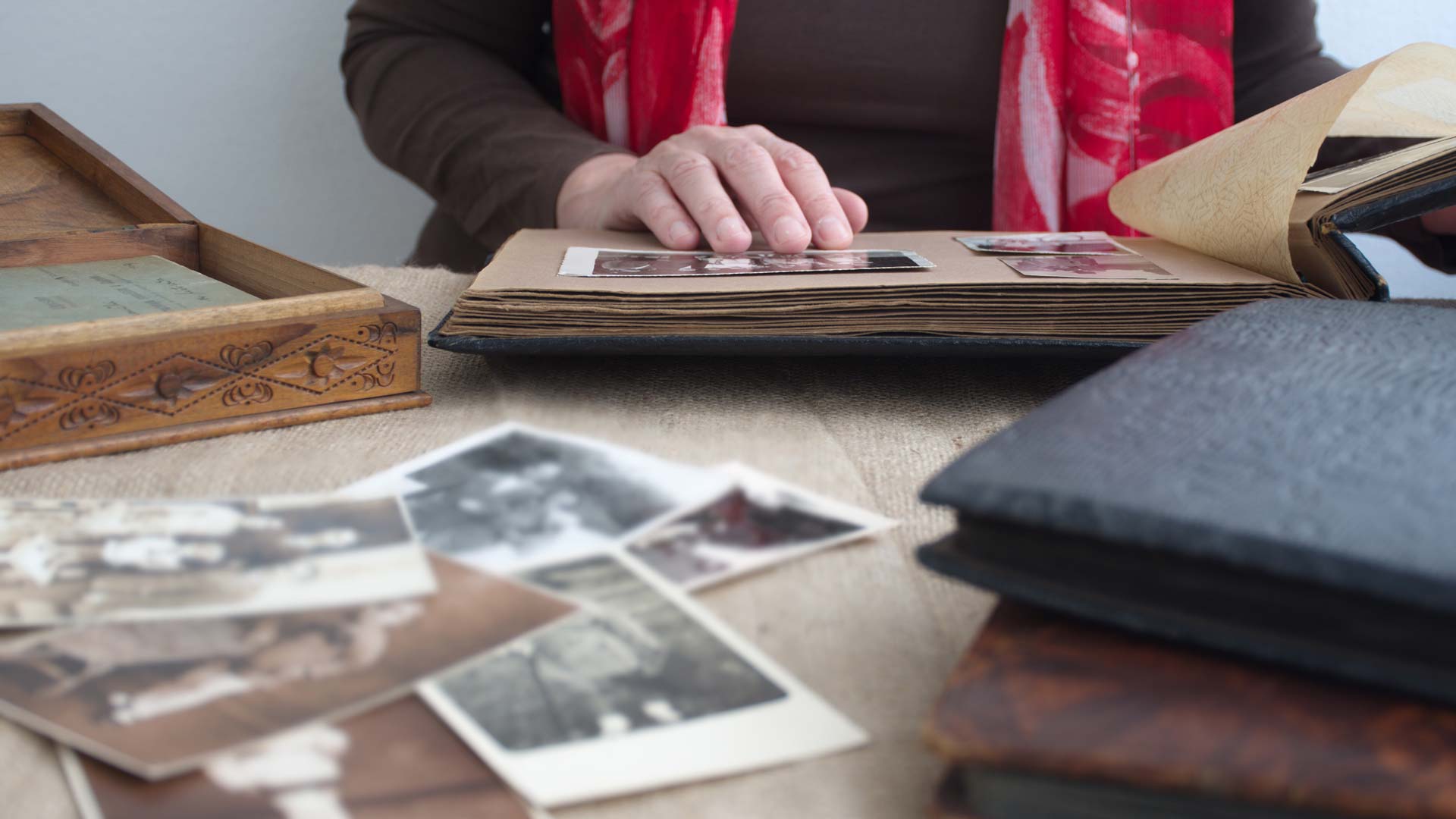 Tips Before You Start Organizing
Beginning the process of sorting and organizing a large collection of photos might feel daunting. Seeing piles of unorganized photos can be overwhelming and might even cause stress or anxiety. It's essential to remember that this task isn't a race. Here are a few tips to help you stay calm and enjoy the process:
Break It Down Into Manageable Tasks
Instead of looking at the project as a massive, single task, break it down into smaller, manageable parts. Begin with gathering your photos. Once that's done, move on to sorting them, and so on. Breaking down the task will make it seem less intimidating.
Set a Schedule
Trying to sort and organize all your photos in one go can be overwhelming. Spread the task out over several days or even weeks. Set aside a little time each day specifically for this task. This way, you won't feel rushed, and it will be less stressful.
Remember the Purpose
Whenever you start feeling overwhelmed, remember why you're doing this. These photos are your personal history, the tangible memories of your past. Taking the time to sort and organize them means you're preserving your history for future generations.
Enjoy the Process
Going through old photos can be a fun and nostalgic journey. Enjoy the process. Take your time looking at each photo, reliving the memory it captures. Make it a family event by inviting your family members to join you. They can help with the sorting, and it's a great opportunity for sharing stories and memories.
Practice Mindfulness
Use this time as an opportunity to practice mindfulness. Be present in the moment. Focus on the photo in your hand, the memory it holds, the emotions it stirs. This can be a very therapeutic and calming practice.
Remember, organizing your photos is meant to be a positive experience. If it becomes too stressful, take a break. Come back to it when you're feeling refreshed and ready. You'll be thankful you took the time to preserve these precious memories.
---
Step 1: Gather Your Photos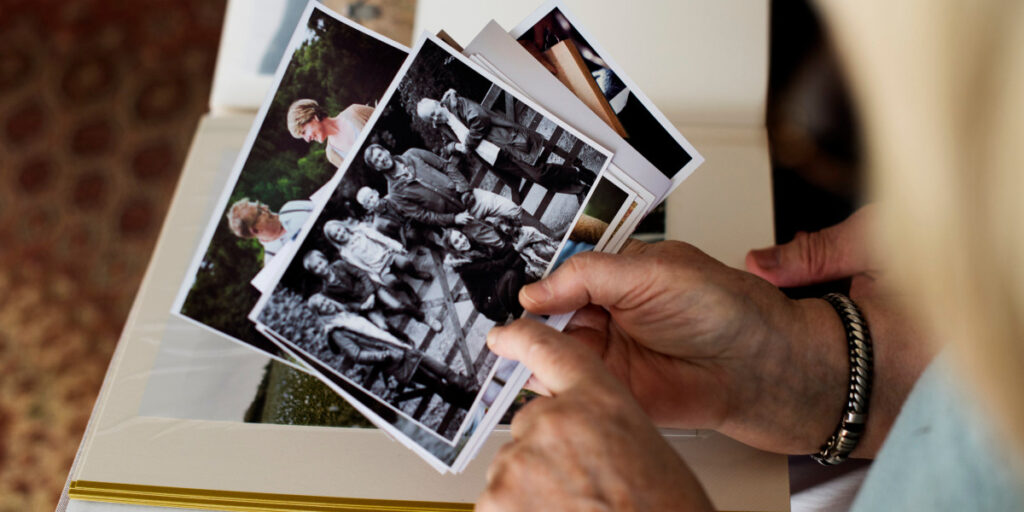 Before you start the process of organization, gather all your photos. Check in your drawers, bookshelves, closets, and anywhere else you might have stored photos. This might take a bit of time, but having all your photos in one place will simplify the organization process.
Step 2: Categorize Your Photos
Once you've gathered all your photos, the next step is to categorize them. There are several ways you can do this:
Chronological order: This is one of the most common ways to sort photos. Start by sorting them into decades or years, then narrow it down to months if possible.
By event: Another way is to sort them by event, such as weddings, vacations, birthdays, etc.
By person or family: You could also categorize them by person or family. This can be a useful method if you're creating family albums.
Choose a method that suits your needs and preferences.
Step 3: Clean and Protect Your Photos
One often overlooked aspect of photo organization is the need to clean and protect your photos, particularly if they are old. Handling these delicate pieces of history requires care.
Old photos often gather dust and other tiny particles over time. These can scratch or otherwise damage the photos if not removed. To clean your photos use the right tools. Invest in a soft brush or microfiber cloth. These tools are gentle and will not scratch the surface of your photos. A soft brush is particularly useful for dislodging dust from the crevices and edges of photos.
When cleaning, be gentle and use light strokes. Start from the center of the photo and move outwards, which helps ensure any particles are swept off the photo rather than onto other parts of it.
It might be tempting to use a damp cloth or a liquid cleaner, but this is generally a bad idea. Liquids can cause the colors in the photo to run, warp the photo paper, or cause other forms of damage.
After your photos are clean, it's important to protect them to prevent any further damage.
Photos should be stored flat and always kept out of direct sunlight. Sunlight can cause colors to fade and paper to degrade over time.
By taking the time to clean and protect your photos, you're not only preserving your personal history, you're also making the organizing process easier and ensuring your photos will be around for future generations to enjoy.
Step 4: Use a System
At this stage in the process, you've sorted and safeguarded your photos. The next step is to implement the organizational system you've chosen. This structure will depend on your specific needs and preferences, and can be as simple or intricate as you wish.
Physical Organization
If you're dealing with physical photos, you might choose to use albums or boxes for organization.
Albums: If you opt for albums, ensure you've got acid-free photo albums to protect your pictures. Neatly place your photos in the album in the order you've decided upon. Remember, consistency is key. For each album, label the cover or spine with the category, the date range, or any other identifiers you've chosen.
Boxes: If you're using boxes, consider getting dividers to create sections for different categories. You can use acid-free envelopes or polypropylene photo sleeves for added protection inside the boxes. Clearly label each section according to your categories.
Digital Organization
If you're digitizing your photos, organization will involve creating a clear file structure on your computer or cloud service.
Create main folders for your primary categories. For example, you might have folders titled 'Holidays,' 'Family Events,' 'Vacations,' etc.
Within these main folders, create subfolders for more specific categories. Under 'Family Events,' you might have subfolders like 'Weddings,' 'Birthdays,' and 'Reunions.'
Name your digital photos or groups of photos with specific titles and dates if possible, which will make searching for particular images much easier later on.
Whether you're dealing with physical or digital photos, the primary goal is to create an organizational system that is easy for you to navigate. It should be simple enough that you, or anyone else looking through your photos, can easily find specific images or events.
Remember to take your time with this step. The system you create now will be the foundation for your photo organization moving forward. Be sure to revisit and revise your system if it's not working as you'd like. Good organization is an ongoing process.
Step 5: Regular Maintenance
Organizing your photos is not a one-time task. As you create new memories and add new photos, keep them organized by adding them to the appropriate category regularly.
Digitizing Your Photos
Now, let's talk about digitizing your photos. Digitization not only makes it easier to share your memories with loved ones but also preserves them for posterity.
Why Digitize?
Here are some reasons why you might consider digitizing your photos:
Preservation: Photos can degrade over time. Digitization ensures that the images are preserved in their current state.
Ease of access: Digital photos can be accessed and shared from anywhere.
Space: Physical photos take up space. Digitizing your photos can help you declutter.
How to Digitize
You have two main options when it comes to digitizing photos:
Do it Yourself
While the option to use a scanner at home is available, the quality of the scan heavily depends on the quality of your scanner. For best results, a flatbed scanner is recommended as it provides higher resolution images.
Additionally, you might be tempted to use smartphone apps that claim to 'scan' photos. While these are undoubtedly convenient, they often fall short in terms of image quality. Smartphones, as advanced as they are, cannot replicate the scanning quality of dedicated scanner hardware. They tend to introduce digital noise, distort colors, and are generally unable to capture the finer details of a photo. Therefore, if quality preservation is your aim, smartphone scanning isn't the best choice.
Lastly, it's critical to ensure your digitized photos are stored in more than one place for safety. Consider using an external hard drive and a cloud service for redundancy and ease of access.
Use a Digitizing Service
Digitizing a large collection of photos or handling very old and fragile photos can be challenging. This is where professional photo digitizing services come into play. These services have access to specialized equipment that can handle high volumes of photos, ensuring high-quality digitization.
Professional services typically offer a range of resolutions for you to choose from, so you can balance cost and image quality. They also have tools and expertise to handle fragile or damaged photos, minimizing the risk of further damage.
One additional advantage of using a professional service is that many offer photo restoration services. This means they can repair tears, remove stains, correct fading and discoloration, and fix other common issues that old photos often have. This can be invaluable if your photos have significant sentimental value and you want to restore them to their former glory.
When choosing a digitizing service, it's important to consider their process, pricing, and reviews from other customers. To make this task easier for you, we have articles on the "Best Photo Restoration Services" and "Best Photo Scanning Services" which provide detailed information and reviews of the top services in the field.
Ultimately, using a professional service can take a lot of the stress and work out of the process, allowing you to relax and enjoy your newly digitized photos.
While we've primarily focused on photos in this guide, it's worth noting that many of us have additional treasured memories stored in other formats. For instance, old VHS tapes can hold irreplaceable home videos that deserve preservation just as much as photographs.
If you've unearthed VHS tapes during your photo organization endeavor, don't set them aside. There's a similar process to save these analog memories in the digital world. A VHS to digital service can convert these tapes, ensuring the valuable moments they contain are preserved.
Conclusion
Organizing your old photos might seem like a daunting task, but with these steps, you can turn it into a manageable and even enjoyable project. Whether you're sorting, preserving, or digitizing, remember the goal is to safeguard your cherished memories and make them easier to revisit and share. So, take a walk down memory lane, organize your photos, and relive those treasured moments.
---
Nerko is a writer for Zoopy, and he's been working there since 2019. He loves to ride his motorcycle and bicycle, especially in the summertime! He also enjoys watching science fiction movies, and his favorite movie is Interstellar. Nerko is also a competitive gamer - so if you're looking for a good competition, he's your man!
---