At a glance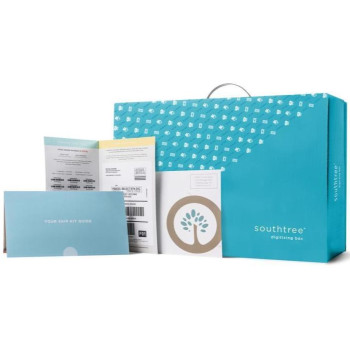 What we like
Convenient shipping kit for safe transport of media
Supports various media formats, including audio
Affordable pricing
Simple and easy ordering, shipping, and receiving process
Suitable for smaller and bigger orders
What we don't like
Long turnaround times reported by some customers, taking several months to complete
Complaints about poor quality DVD transfers.
You can't digitize damaged media
If you have a lot of old VHS tapes, film, photos or audio recordings lying around your house, you may be wondering if there's a way to digitize them.
Enter Southtree: a company that promises to take all of your old media and turn it into high-quality digital files. But what can you expect from this service?
Here's a quick overview of what Southtree has to offer:
A team of experts who can digitize a variety of old media, from VHS tapes to photos and more.
A focus on quality, with every file being cleaned up and edited for better sound and visuals.
Fast turnaround times, so you can get your files back sooner rather than later.
Secure online storage for all of your digital files.
Table Overview of Southtree and Popular iMemories Service
Expedited turnaround time

Reviews Across Multiple Websites

WHAT FORMATS THEY CONVERT

VHS, VHS-C, MiniDV, Hi8, Digital 8, MicroMV, Beta, PAL to NTSC

Betamax, VHS, VHS-C, 8mm, Hi8, Digital 8, MiniDV, MicroMini, DVDs, MiniDVDs

Prints, Slides, Negatives

Prints, Slides, Negatives

12.50¢ per photo
25¢ per slide and negative

49¢ per photo, slide, negative
---
Who Are They?
Southtree is a company located in Chattanooga, Tennessee that offers an easy-to-use digitization process for old media files. 
The pricing is based on how many items you want to send in to be digitized. After ordering Southtree, they will send you a crush-proof box with a prepaid return shipping label in which you put all your selected memories.
Southtree is the perfect company if you need to digitize VHS tapes, photos or films. They offer straightforward processes, reasonable pricing, and customer service, so it's no surprise that they're one of the more popular services.
How Does The Southtree Process Work?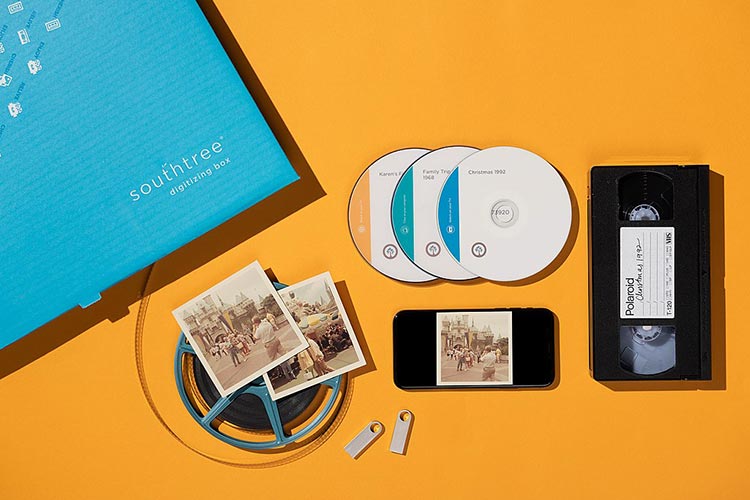 After ordering Southtree, you will receive their convert box so you can pack analog media you want to be digitized.
The box includes safety barcodes, which you need for labeling every item you include in the box, and a pre-paid return shipping label.
Send it through the UPS with the included pre-paid shipping label when you fill the box.
After Southtree receives your box, highly trained technicians process each of your old media from beginning to end, giving them full attention, ensuring that everything will be perfectly preserved in all its original glory.
After the digitizing process is finished, you'll receive your originals back, with future proof digital copies on a thumb drive, cloud, or DVD, depending on what you've chosen at the ordering process.
How Much Does Southtree Cost?
The pricing breaks down into two parts: one for the digitizing process and the second for how you want to receive the digitized copies.
The prices on the Southtree website include the digitizing process and which storage option you want, like DVD, USB, or Digital Download. Digital download is turned on by default, but you can choose which one you want or select multiple choices.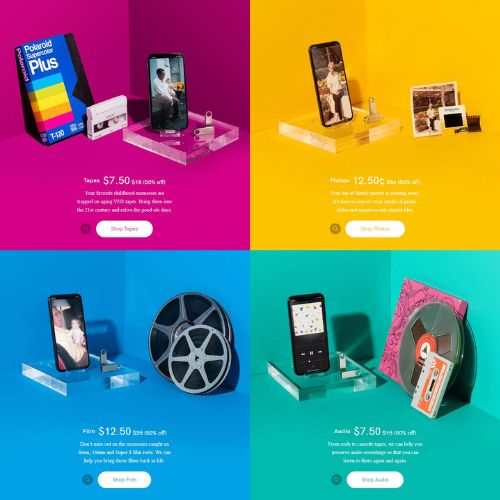 With Southtree, you have to choose a box that fits the number of media items you want to send. You have boxes sized from 2 up to 40 items in a box, and the price is calculated by the number you pick and output type. Of course, the higher the number of items you want to digitize, the more expensive it is.
The price for a minimum of two items goes around $18 + digital output type you choose like Digital Download, Thumb Drive, or Disc Set, which goes around $9.99 each.
The more items you choose to convert, the more expensive is the digital download, USB drive, and Disc set.
When it comes to photo scanning, you can choose a box that can fit 100, 250, 500, and 1000 photos, slides, or negatives.
For 100 items, box price goes around $15, which covers 100 photos + digital output type you choose like Digital Download, Thumb Drive, or Disc Set which is about $9.99 each.
Is Southtree a Good Company?

Southtree is a company that provides consumers with great deals on their purchases. They have an overall rating of 4 stars, and most customers are satisfied.
How Long Does Southtree Digitizing Take?
Typically for digitizing your files, it takes about two to four weeks for Southtree to complete your order from the time when items arrive at the processing facility. The only time this process will take longer than expected is around the holidays, when there is an increased order volume.
What Analog Media Does Southtree Accept?
Southtree digitizes videotapes, film reels, prints, slides, negatives, and audio to digital download, thumb drive, or DVD.
Video Tapes – VHS, VHS-C, MiniDV, Hi8, Digital 8, MicroMV, Beta, PAL to NTSC
Photos – Prints, Slides, Negatives
Film – 16mm Film, 8mm Film, Super8
Audio – Cassettes, Reel-to-Reel
What if You Send a Blank Tape?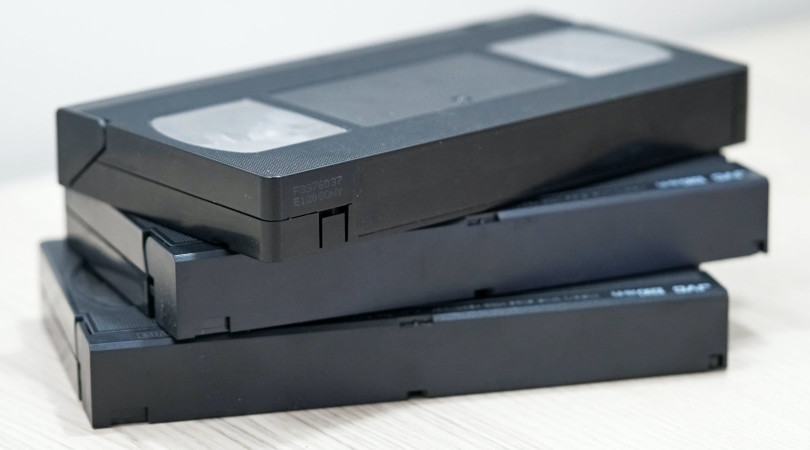 That won't be a problem. Southtree will let you know that you sent a blank tape, and you can send another item at no charge.
Keep in mind that the price is not based on the length of the footage. So, for example, if you send a shorter tape with a few minutes on it, they will digitize it, and it will be charged as regular length tape.
Does Southtree Enhance or Fix Media?
Southtree provides complimentary splicing for any broken tapes you may have. But any broken tape housings are not repairable, and they can't be digitized because they can damage the digitizing equipment.
Conclusion
Overall, Southtree is a great company that offers good deals on their products and services. They have an easy-to-use website and provide clear instructions on how to send in your items. The process is simple and straightforward, and the prices are reasonable. The only downside is that it can take a while for them to digitize your media, but it is worth the wait.
---
Abdo is a Zoopy writer who loves spending his free time outdoors, camping, and enjoying the peace that nature brings. He also enjoys fixing things - he's particularly good with electronics. His favorite movie is I Am Legend, and he's fascinated by survival gear and safety.
---
One comment on "Southtree Review: What You Can Expect With This Digitization Service"