Do you have boxes full of old VHS tapes? If your answer is yes, then what about a VCR? Do you have one? If you do, then I suggest you start converting and transferring those old VHS tapes to DVD or other digital storage forms before the tapes degrade. Once digitized, you can watch your favorite childhood memories on your computer, phone and even TV. If this is something that interests you, then keep reading to find out how you can transfer VHS to DVD in three different ways.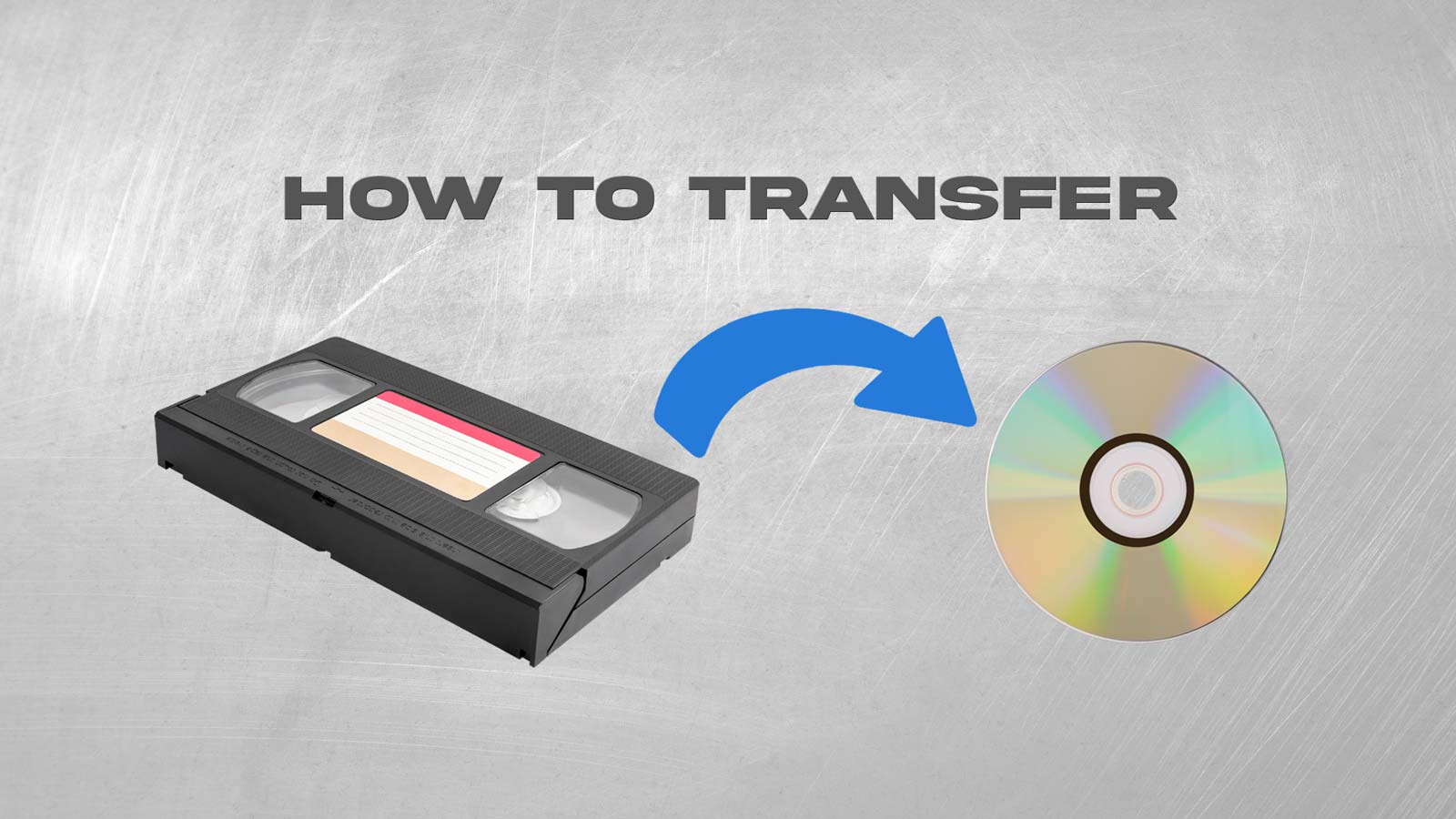 Method 1: Using a professional digitizing service
This method is by far the easiest to do as you only have to pack your tapes and send them to a company like iMemories, which will then digitally transfer your VHS tapes to DVD. You can even choose to have it transferred to Cloud, USB, and even portable hard drives. Many will pick this option because they don't have to do anything. Instead, a professional will do all the heavy lifting, so to speak. Once it's all done, you will get your new digital videos or photos along with your old VHS tapes.
The pricing varies from company to company. For example, the prices from iMemories are among the more competitive ones. They normally charge $29.99 per tape, but they currently have a limited-time offer where you can save 50% on digital conversion pricing. This drops the price down to $14.99 per tape, which is pretty great considering how much other companies charge.
Some companies will even splice broken tapes and restore old photos, which is something I sure as hell wouldn't know how to do. These are just some of the examples of how good these VHS to digital services can be.
Method 2: Using a VCR and a PC
If you have a VCR, that's great, but if you don't, I suggest going to eBay and finding a good used one for cheap. In the case of PCs, I'm guessing you have, as the majority of US households have one. Another thing you'll need, which I didn't mention in the title of the method, is an RCA to USB adapter + an RCA male-to-male cable because the VCR uses female connectors, and the adapter is female as well. Once you have it all, we can start with the individual steps on how to transfer VHS tapes to DVD using a VCR and a PC.

Step 1: Plugging everything in
Plug each side of the RCA cable into the corresponding color-coded ports in the back of the VCR and the adapter. You can now insert the USB into your computer.
Step 2: Installing a recording software
Now that everything is connected, it's time to download and install recording software. Most RCA to USB adapters will come with their own software, but if it doesn't, you can download and install OBS. The software is a bit complicated, though. However, there is a more simple solution which is the Elgato Video Capture software. It says on their website that it's only compatible with their video capture device, but it doesn't hurt to try. You can also purchase their Elgato video capture card, which is compatible with the software, but it's a bit expensive.
Step 3: Starting the recording process
After you have plugged everything in, you can insert the VHS tape inside the VCR and then open up the recording software of your choice. If you're using OBS, you must first click on plus sign on the bottom left where it says "Sources." It will open up a window where you have to create a new source which you can name whatever you want, and a dropdown menu to choose your source, which will be the adapter of your choice.
After that, you can press play on your VCR and record on your PC, and the process should start working. There are other settings in OBS where you can change the digital format and many more things which I'm not going to go in-depth here. You can explore that by yourself if you'd like. You can also check out this video that explains in detail how to use OBS to convert old tapes: https://www.youtube.com/watch?v=1niy8hITU-Y
A similar procedure can be found in software that comes with your adapter, but it will be much easier. For example, the Elgato software is just a visual representation of what you must select and click next until you get to the record button.
After it's done recording, you can edit the video if you'd like, and finally, you can transfer it to a DVD for easy viewing on your TV using a DVD player.
Method 3: Using a VCR and a DVD recorder
This method also uses a VCR, just like method 2, but instead of a PC, we will use a DVD recorder to directly record the VHS tape from the VCR onto a DVD. For this method, we will need an RCA cable male to male to connect the VCR and DVD recorder; however, if you own a VCR and DVD recorder combo unit, that makes things a lot easier because it's a 2-in-1 unit that does both things, which is to play a VHS tape and record on DVD at the same time. Even if you don't own it, you can probably find one used on eBay for around $25-70, which is a bargain considering how much new ones cost.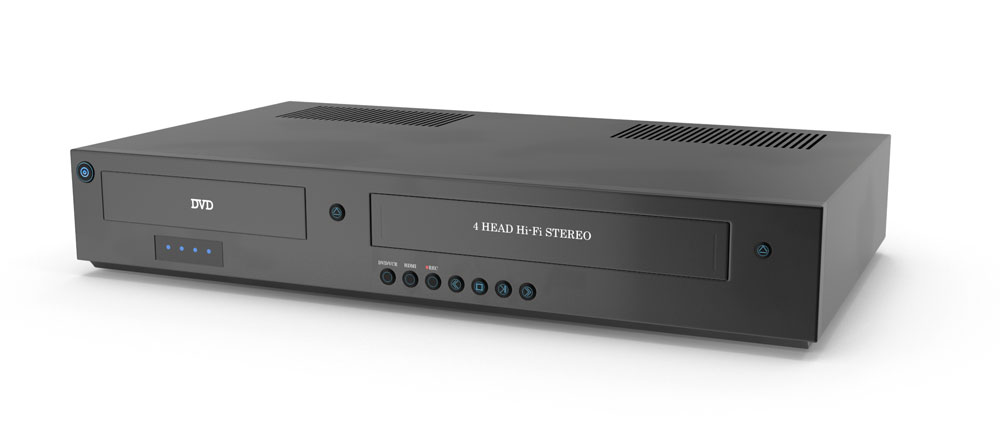 Step 1: Connect everything up
If you're using a VCR and DVD recorder as separate devices, then you'll first need to connect them using the RCA cable. This should be easy to do.
Step 2: Start recording
Once you're done connecting, you can press play on your VCR and record on the DVD recorder. This will take a while as it's playing the tape at normal speed while simultaneously recording it onto the DVD. After it's all done you can test it to find out if it plays. When you confirm the playback is good, you can now share the DVD with your loved ones.
If you want to be able to share videos online easily but cannot because you have a DVD now, then you have to use a DVD ripper to extract the contents of the DVD to a single .mp4 file. Those files can be played and shared on almost any device and app.
Final word
The method you choose will ultimately depend on the type of person you are. If you are DIYer, you will probably choose method 2 or 3. Still, if you don't want to bother yourself with digitization's intricacies, your best bet is to have it professionally digitized by a company.
For example, I'm a person that likes doing everything by myself, but I'm not good at video editing or splicing tapes, so I would probably try the professional way so I can get my VHS tapes converted and transferred to DVD in perfect state.
---
Nerko is a writer for Zoopy, and he's been working there since 2019. He loves to ride his motorcycle and bicycle, especially in the summertime! He also enjoys watching science fiction movies, and his favorite movie is Interstellar. Nerko is also a competitive gamer - so if you're looking for a good competition, he's your man!
---