Summary of Our Top Picks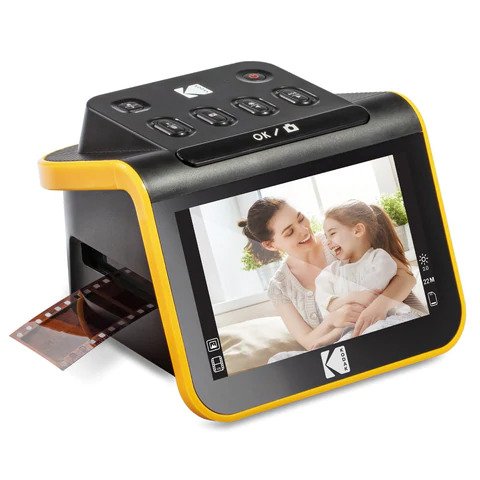 Editor's pick FOR SCANNER
Scans and converts 35mm, 126, and 110 film negatives & slides to high-resolution 22MP JPEG digital photos. It has a 5" LCD screen for easy previewing and editing. Perfect for preserving old photos and negatives.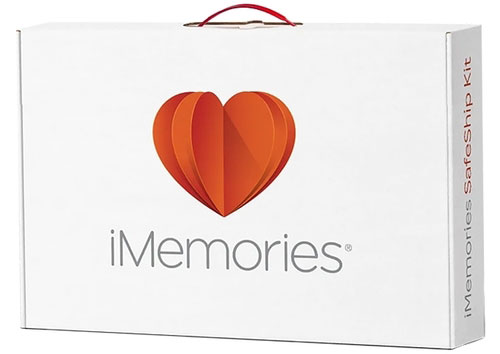 Editor's pick FOR SERVICE
They provide their customers with a free quote, free image enhancements, professional splices of broken films and videotapes without losing footage, and free UPS shipping.
If you've been thinking about how to digitize old negatives and slides, this article is for you. Many types of devices can be used for scanning slides and negatives, but if you want the best results, it's best to get a good quality scanner.
There are many different types of scanners out there. This article will explore some options that may work well with your needs to preserve memories and make them easily accessible when needed again.

So what is the difference between a slide scanner and general flatbed scanners? Slide scanners are designed specifically for handling slides as best as possible, which means it is the best option. On the other hand, general-purpose flatbed scanner models can be good for image prints.
The more you play with the options, the better quality of the slides will be. For example, cheaper scanners can get through rolls quickly but may not resolve every point of grain or detail in an image, while higher-priced models take longer and give a much higher-quality file.
Be aware that if you're using a regular flatbed scanner, you may need to pick up an additional holder so that it can keep the slides flat and correctly lined.
Best Slide and Negative Scanners Comparsion Table
50 mm Slides (135, 110, 126)



Color Negative Film (135, 110, & 126)



Black & White Negative Film (135, 110, & 126)

Black & White, Negatives


135 film (36 x 24mm), 126 film (27x27mm), 110 film (17 x 13mm), Super 8 film (4.01 x 5.79mm), Monochrome film, slides

35mm, 127 (1.5x1.5"), 126KPK, 110, APS Slides & Negatives

35mm and 135mm Negative/Slide and Scans

Photos of Size 1/2x5 inches, 4x6 inches and 5x7 inches

35mm film (36x24 mm), 135 slide (2x2"), 110 film (13x17 mm), 110 slide (2x2" and 1x1"), 126 film (28x28 mm), Super 8 film (8x4 mm)

14MP/22MP 1/2.33′′ CMOS sensor

Holds max. 40 images or optional SD/SDHC

128MB built-in memory or SD card

128MB built-in memory or SD card up to 32GB
---
What we like
Scan slides and negatives
Easy editing
Features software image enhancement
Compatible with B&W and colored negatives
Has a 5" display
What we don't like
Expensive compared with other products
This scanner from Kodak is the best on our list for personal use and high-quality results. The package you are getting for its price is enormous. You are getting multiple scanners in one as it can scan 50mm slides, Color negative films, and black and white negative films.
With a 5-inch display and advanced capture software, the Kodak slide N scan is perfect for viewing pictures in all different sizes.
You can also edit your images with one-touch access to resize or enhance them. No matter what kind of film you have, this device covers 110 mm to 135mm formats.
The Slide N Scan features Quick-Feeding Tray Technology which offers a continuously loading mechanism as the slides are being scanned. You can scan and save them directly onto either an SD card up to 32GB or a computer via a USB type C connection.
Kodak Slide N has a 14MP image sensor, and certain films allow you to enhance image resolution from 14MP to 22MP. As a result, it provides you with a crisp, clear, and balanced photo every time. It's perfect for color or black & white negatives, film, and slides.
With this scanner, you don't have complex screen software settings adjustments. Instead, what you have are simple features where you can resize, convert, and enhance photos via a push of the "scan" button. Also, you will find a simple, user-friendly interface with easy to find settings.
2) KODAK Mini Digital Film & Slide Scanner
What we like
Scans various film and slide formats
Saves files to internal memory or SD card
No software installation is required for use
Color correction feature for improved image quality
What we don't like
Limited editing options compared to more advanced scanners
Screen is small for previewing images
The Kodak brand has been around for a long time, and it's still present in many parts of the world today. The Kodak Mini design is perfect for smaller scanning jobs.
The front screen displays color stills, while the top has control buttons that allow you to navigate through your photos easily. Two slots on either side let film pass easily without getting stuck or fogging up any lenses.
It supports old 35mm, 110mm, 126mm, Super 8 films, and 35mm, 110mm, 126mm slides to JPEG digital files. When the files are scanned, they can be saved to either 128MB of internal memory or an SD card. You'll have access to different transfer methods depending on what you want to do. Whether via USB connection between device/PC or just extracting them with a card reader.
This Kodak mini slide scanner features a color correction that allows you to adjust RGB levels, so old photographs turn out as new. The advantages of this scanner are that there's no software to install on your computer, and you can capture the images and treat them the same as any other JPG image.
3) Wolverine 8-in-1 Film And Slide Scanner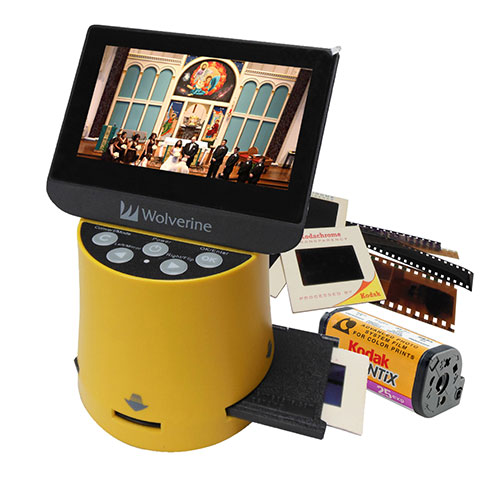 What we like
20MP sensor and 4.3″ resolution screen
Supports various slide, film, and photo formats
Fast scanning speed for slides
Can connect to SD card, HDMI, and USB
HDMI output for direct connection to TV or external display
What we don't like
More expensive than some entry-level scanners
Limited editing options compared to advanced scanners
The Wolverine Titan 8-in-1 is a great device for digitizing your old slides and films collection. It has good features, including a 20MP sensor with a 4.3″ resolution screen that displays them beautifully. You can also have the ability to connect to an SD card up to 32GB, HDMI, and USB.
With this scanner, you can scan:
Slides – 127mm, 126mm, 110mm, APS
Film – 8mm and Super 8
Photo – 35mm film
Scans are converted to digital JPEG images. For slides, it only takes 3 seconds to make a scan. The Fast-loading Slide Adapter is a great way to digitize old slides simply by pushing through the scanner with the provided holder. The files that come out of this scanner are 20-megapixel JPGs, measuring 5472 x 3648 pixels.
The HDMI output allows you to connect the scanner directly to a TV or external display. However, it does not come with an HDMI cable. In addition, the scanner is manual, so you'll need to load each frame by hand. And it doesn't have a dust or scratches correction feature.
4) DigitNow 16MP Multi-Functional Film and Slide Scanner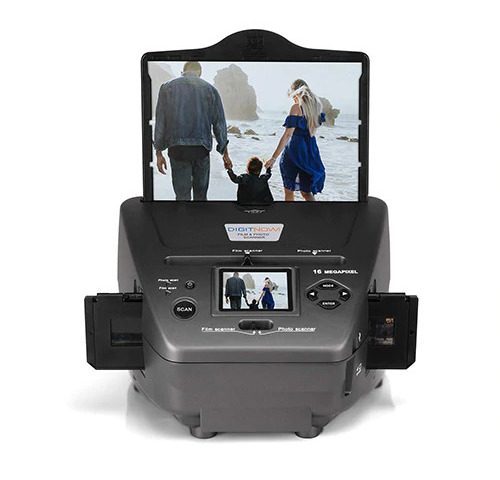 What we like
Can scan film, slides, photo prints, and business cards
Fast scanning with high-quality 16-megapixel digital jpg files
Easy-to-operate controls with direct editing options
Pre-installed film profiles for accurate color
What we don't like
Limited to saving scans onto SD memory card
All the other mentioned scanners here only have the option to scan slides and film, but with the DigitNow 16MP scanner, you can do even more. Besides film and slides, you can scan photo prints (3.5″x5″, 4″x6″, 5″x7″) and business cards.
This is the perfect solution for people who need high-quality pictures fast. The 16-megapixel digital jpg files are scanned with pinpoint accuracy, and you can see them on your screen in seconds.
It can save scans onto an SD memory card and, after scanning, transfer them into a computer via a USB port like with all other slide scanners.
This scanner's controls are simple to operate and designed for the average person, which makes this scanner a perfect choice for multiple DIY digitizing projects. In addition, you don't need a computer because you can edit brightness, rotation, and more directly on the scanner. All you have to do is choose pre-installed film profiles for accurate color.
5) MagnaSonic Film and Slide Scanner
5) MagnaSonic Film and Slide Scanner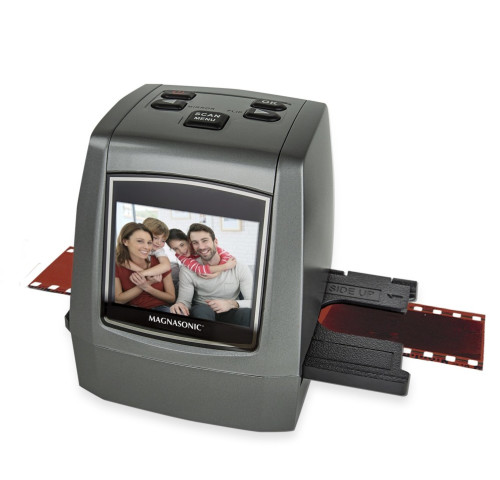 What we like
22MP quality scanning to JPG with 2.4″ color LCD preview
TV-out option for viewing scanned images
Built-in storage and SD card slot for saving scanned images
Built-in editing options
What we don't like
Built-in storage capacity may not be sufficient for larger scanning projects
The Magnasonic is among the lightest and smallest slide scanners, similar to Kodak Mini. This slide scanner delivers 22MP quality scanning to JPG, and you can preview photos on a 2.4″ color LCD. Also, you can view your scanned image quality through its TV-out option.
The Magnasonic scanner can scan:
Films: 35mm, Super 8, 110mm, 126mm
Slides: 135mm, 126mm, 110mm (2×2), 110mm (1×1)
This scanner from Magnasonic has a built-in storage of up to 128MB, which means you could save 100 photos on the unit alone. It also comes with an SD card slot that supports up to 32GB if needed for more space for larger photos.
The film scanner can edit brightness and rotation directly on the device, eliminating any need for a computer. For better results, choose pre-installed profiles that produce more accurate colors without expensive editing software.
The scanner includes all essential tools to work correctly: USB cable, TV cable, power adapter, positive and negative film holder, 110 films and slide holder, and Super 8 film holder.
6) Pulstek OpticFilm 8200i Ai – For Professional Results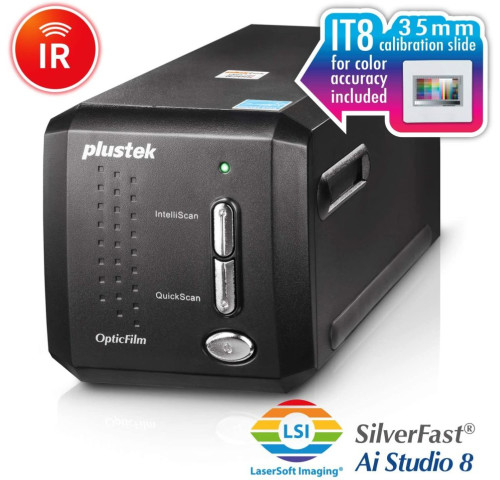 What we like
Professional-grade features and color calibration software
Infrared channels that clean dirt particles from images
High-resolution scanning system with 7200dpi optical resolution and 68.9MP
Built-in ICC profile for color management
Suitable for colorizing images taken with film or tape
What we don't like
Slower scanning process and more expensive than entry-level scanners
May require advanced knowledge or experience in scanning and image editing
With a myriad of high-end features, the Plustek OpticFilm 8200i Ai is the only professional slide scanner on this list. It has an excellent build quality that extends into its internal design like other top models.
But it also includes color calibration software for those who want their photos enhanced with professional-grade equipment—all powered by built-in infrared channels that automatically clean dirt particles from your images.
The 8200i Ai's scanning process is not as fast as with lower-budget scanners, but it yields impressive color accuracy in dark areas and a wide tonal range. The scanning process speed for 3600dpi is approx. 36 sec (Multi-Sampling ON) and for 7200dpi approx. 113 sec (Multi-Sampling ON).
The Plustek 8200i Ai offers a high-resolution scanning system with 7200dpi optical resolution and 68.9MP, making it perfect if you're looking to create professional-quality photos. The scanner also features a built-in ICC profile, which is very important for input and output in digital imaging. Color management ensures that images look as they were printed and displayed.
The 8200i Ai scanner is great for colorizing images taken with film or tape. In addition, with the included software, you can calibrate your device so they're more accurate than ever.
The OpticFilm 8200i scanner has an infrared channel that finds all the dust and scratches on the film surface. It can automatically remove any dust and scratches to generate a cleaner image with less hassle for you. All this is done during the scanning process.
Clean Your Slides Before Scanning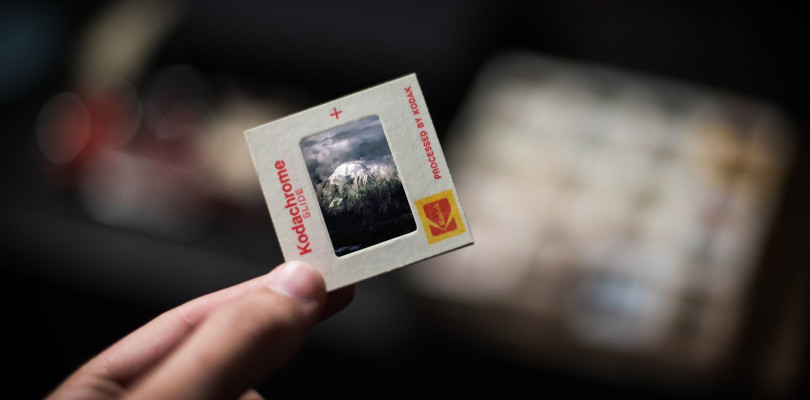 It's essential to take a moment to clean your slides before you start scanning. Make sure there is no dust or dirt on them, as this will show up in the image when it's converted into a digital form. All you'll need for cleaning is a dry standard microfiber cloth and some pure alcohol cleaner.
The cleaning process should be done in a well-ventilated area, and it's important to have test slides or photographs before starting on good pieces. Wiping the cloth straight across a slide is all you need to do. This will not damage or scratch it. After you have done this procedure, you are ready to start scanning.
iMemories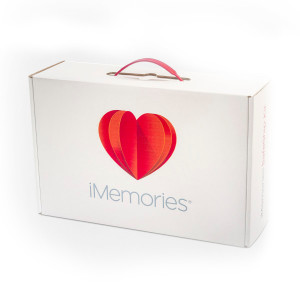 What we like
Offer shipping kit with safety packaging included
Accepts various old media formats
Fast turnaround time
Highly rated by customers
Affordable service prices
Regular email updates
Enhancements and repairs for specific media
What we don't like
Some customers have reported that the shipping kit provided by iMemories is small for larger orders.
For as low as $0.44 per slide, a digitizing service such as iMemories can professionally convert your slides to digital images, upload them for web download, and send you a DVD or thumb drive with your scanned images. And they return your originals as well.
Also, if you want premium scanning, which includes color and density correction, you can order ScanMyPhotos service at $0.89 per slide for 2000dpi and $1.19 per slide for 4000dpi. A digital copy can be transferred to DVD or USB and uploaded for download.
ScanMyPhotos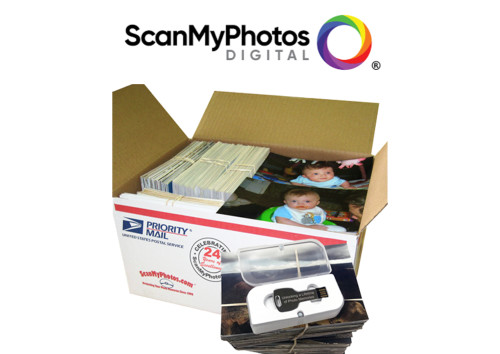 What we like
Offers individual and bulk scanning options with box kit
Customizable scanning quality
Photo restoration services and enhancement add-ons available
Convenient online ordering process
Positive customer reviews and ratings
What we don't like
Additional costs may apply for return or disposal of original media with transfer box option
Final Words
From our list of best slide scanners, we would point out Kodak Slide N Scan as a good option because of quality and price, but if you want professional results, we recommend you to go with Plustek OpticFilm 8200i Ai.
You can easily convert a slide to a digital with a portable slide scanner or professional services that will offer competitive prices, fast turnaround times, and cutting-edge digitization technology to ensure you achieve the best results possible. You can have the entire project wrapped up in a matter of days and enjoy your newly digitized version of the slides for many years to come.