Summary of Our Top Picks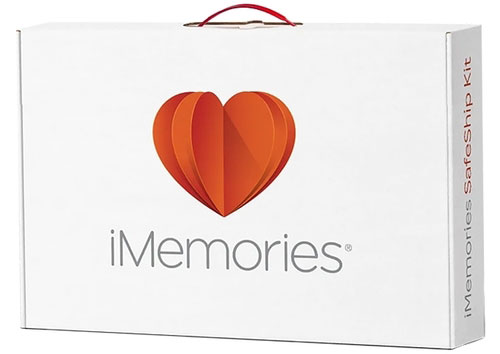 Editor's pick
They offer their clients a complimentary cost estimate, improvements to image quality, expert repair of damaged films and videotapes without loss of footage, and free UPS delivery.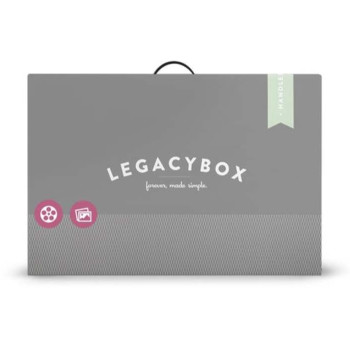 Runner up
Their approach to digitization is highly systematic and thorough, with every piece being hand-converted into a digital format by a skilled ensemble of professionals.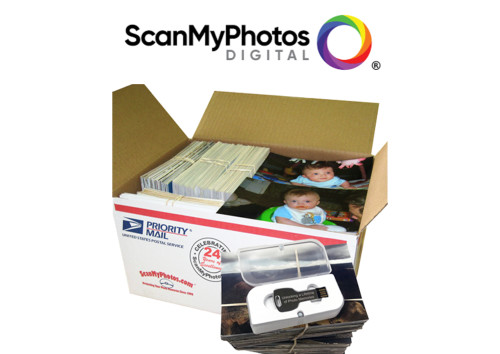 2nd Runner up
While they are primarily known for their expertise in photo scanning, they also excel in the conversion of videotapes and vintage film formats like 8mm and 16mm. Moreover, they offer specialized services in restoring photographs professionally.
Use coupon code ZOOPY45 for 45% off most scanning services!
From January 28, 2023, Costco transitioned its photo center operations to Shutterfly, leading to a temporary cessation of its video transfer services. Recently, Costco reintroduced this service under the rebranded name 'Capture', essentially offering the same functions as the former YesVideo service.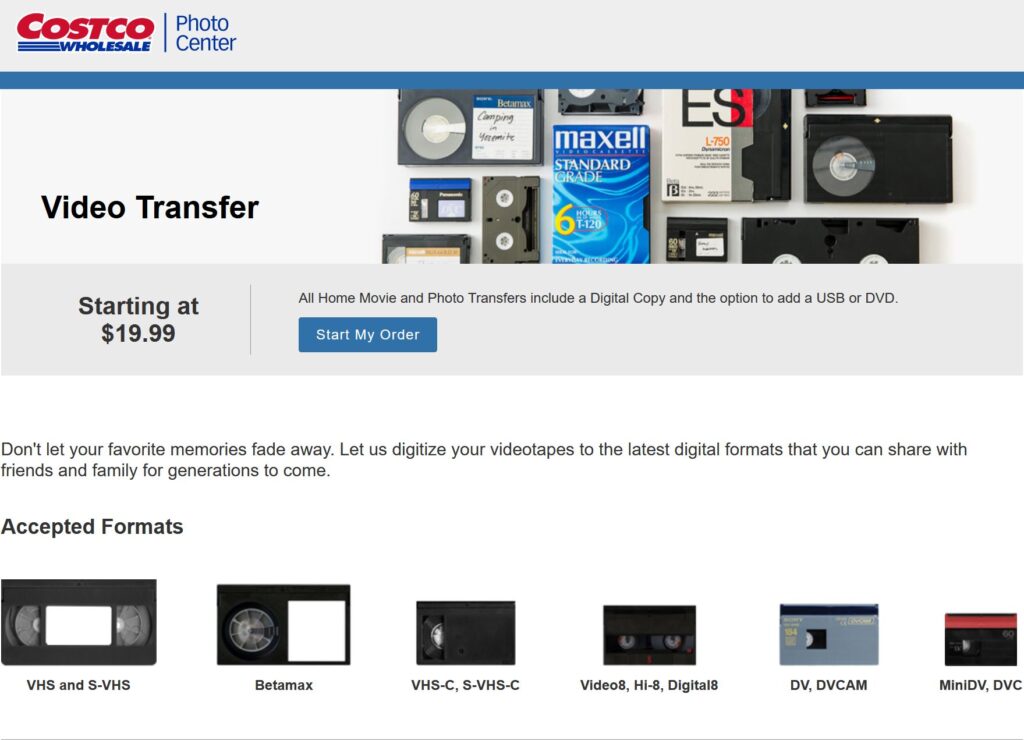 We've previously reviewed and compared the YesVideo service, which has had issues regarding customer media loss and subpar quality in digital transfers. Currently, the quality of Costco's newly branded 'Capture' service is uncertain, as customer reviews are still lacking. Nonetheless, if you're considering alternatives to Costco, there are several other reputable professional services available that we are going to cover further on.
Comparison Table of Costco Video Transfer Service Alternatives
Expedited turnaround time

WHAT FORMATS THEY CONVERT

Betamax, VHS, VHS-C, 8mm, Hi8, Digital 8, MiniDV, MicroMini, DVDs, MiniDVDs

VHS, VHS-C, Mini-DV, Hi8, Digital 8, MicroMV, Betamax, 8mm Video Cassette

VHS, mini VHS, VHS-C, Hi8 NTSC format tapes

VHS, VHS-C, Betamax, Hi8, Digital 8, 8mm, MiniDV, MicroMV

VHS, VHS-C, Hi8, Video 8, Digital 8, MiniDV, Betamax

16mm, 8mm, Super 8, Regular 8

Photos, Negatives, Slides

Prints, 35mm Negatives, 35mm/126 slides

Photos, slides, negatives

Photos, negatives, slides

Prints, negatives, slides

Reel to Reel, Audio Cassette, Micro-Cassette

Cassette tape, reel to reel tape

Starts at $20 per tape but gets cheaper the more you add

(depends on the package size)

Starting at 19¢ per foot for 8mm, and 25¢ for 16mm

(depends on the package size)

$59.99 for 2 sets of 25 pictures

$279.99 for 10 sets of 25 pictures

$559.99 for 20 sets of 25 pictures

$1099.99 for 40 sets of 25 pictures

Starting at 13¢ per scan ($25 minimum)

Starts at $0.38 per photo but gets cheaper the more you add

(depends on the package size)

$279.99 for 10 audio items

$559.99 for 20 audio items

$1099.99 for 40 audio items

(depends on the package size)
---
1) iMemories – The Overall Best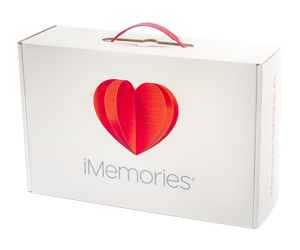 What we like
Wide range of accepted media types
Plenty of options for digital storage
Simple to use
Affordable prices
Fast process time
Regular email updates of the process
They update you with each process step via email or their website.
Reputable company with years of experience and excellent customer ratings
They include the enhancement of specific media during digitization.
When considering the best alternative to Costco's video transfer service, iMemories emerges as the top choice. It has gained significant popularity among users and boasts exceptional customer reviews and ratings. Similar to Costco, iMemories accepts and converts a diverse range of media formats, including videotapes, old films, photos, slides, negatives, DVDs, and MiniDVDs. Notably, iMemories prides itself on its flawless track record of not losing a single memory in the past 15 years, a testament to their commitment to preserving your precious moments. Also, this year, they got recognition as one of the most innovative companies for 2023.
iMemories offers a straightforward and convenient process for converting your media into a digital format. When you place an order on their website, they will provide you with a SafeShip kit.
This kit includes a crush-proof box that ensures the safety of your media during shipping. It also contains all the necessary items, such as protective packaging, a user guide, and a prepaid shipping label.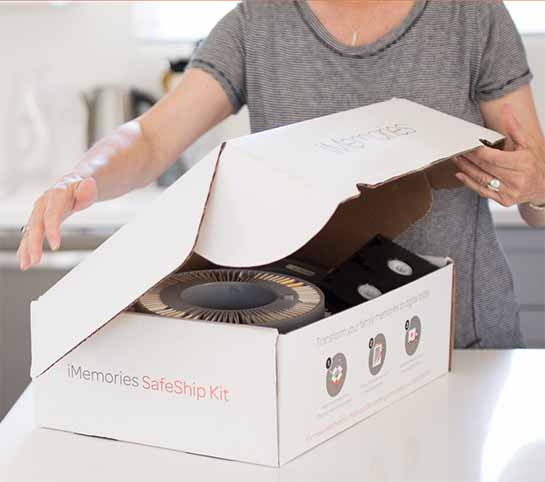 While you have the option to send your media in your own box, it is highly recommended to use the SafeShip kit for added protection. Transparency is key with iMemories, as they keep you informed about each step of the process. They provide updates via email or through their order status page, ensuring you are aware of the progress your media is making.
During the digitization process, iMemories takes care to enhance specific media types, enhancing the overall quality of your videos. Additionally, if your videotape or old film requires repair or splicing, they will handle it without losing any footage. This service is provided at no extra charge, demonstrating their commitment to preserving your memories.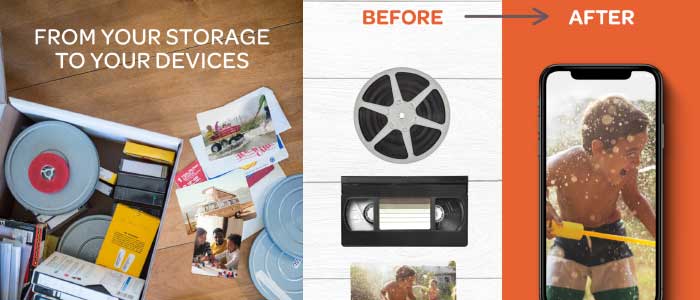 Once your media is converted to digital format, iMemories offers a range of digital storage options to suit your preferences. You can choose from the following:
iMemories app (Cloud): Store your digitized videos securely in the iMemories app's cloud storage. This option allows you to access your videos from various devices.
Digital download: Download your converted videos directly to your computer or other digital devices for easy offline access.
Flash drive: Receive your digitized videos on a convenient and portable flash drive, which you can plug into compatible devices for immediate playback.
DVD or Blu-ray: Choose to have your videos transferred onto DVDs or Blu-ray discs, allowing you to enjoy them on your TV or computer's disc drive.
Portable hard drive: For additional storage capacity, iMemories offers the option to receive your digitized videos on a portable hard drive. Choose between 500GB or 1TB storage options to accommodate your needs.
With the simple and user-friendly interface on the iMemories website, you can easily search, edit, and organize your digitized videos. The drag-and-drop functionality makes it convenient to manage and arrange your precious memories.
The duration of the conversion process at iMemories is primarily determined by the quantity and type of media you send. On average, the conversion process takes approximately 3 to 4 weeks.
Rest assured, iMemories understands the sentimental value of original media. Thus, they ensure the return of all original materials, in addition to providing you with your chosen form of digital storage.
---
2) Legacybox – Offers Box Kits in Different Sizes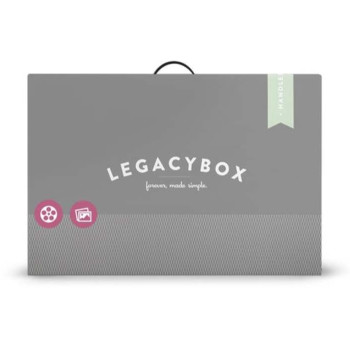 What we like
Besides standard videotapes and photos, it also converts audio formats
Simple process with its box kit
Offer 10-day rush digitizing time
Regular email updates of the process
Keep you informed through the whole process
One of the notable advantages of Legacybox is its acceptance of a wide range of media formats. In addition to photos, old films etc., Legacybox also handles audio tapes and reels. This versatility allows you to digitize various types of media, ensuring that all your precious memories are preserved in a digital format.
While Legacybox may initially appear similar to iMemories, there are notable differences that set them apart. One key distinction is that Legacybox requires you to know the exact number of media items you want to convert. They provide box kits in various sizes, including 2, 10, 20, and 40 items. The box size corresponds to the number of media items you plan to include in your order. It's important to accurately determine the quantity to ensure you select the appropriate box size.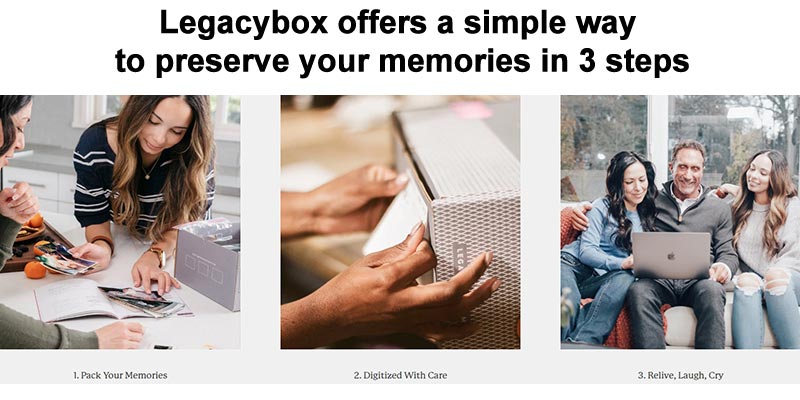 When you fill the box kit, make sure to attach safety barcodes to each item you include in the box. These special labels allow for easy tracking of your media throughout the digitizing process and provide you with personalized updates at each step along the way.
However, if you happen to decide to include extra items after ordering the box kit, there's no need to worry. Legacybox has a solution for that scenario. They provide a barcode label that you can stick to the additional items. These items will be processed separately from the original box and will incur an additional charge.
Legacybox's approach to media conversion primarily emphasizes faithful preservation over enhancement. This means the quality of your digital copy largely depends on the state of the original media. Unlike other services, Legacybox doesn't alter or enhance during the process. If the original media is damaged or requires enhancement, the final result may not be as improved as with some other services. However, Legacybox excels at transferring content to a digital format, preserving the true essence of your memories.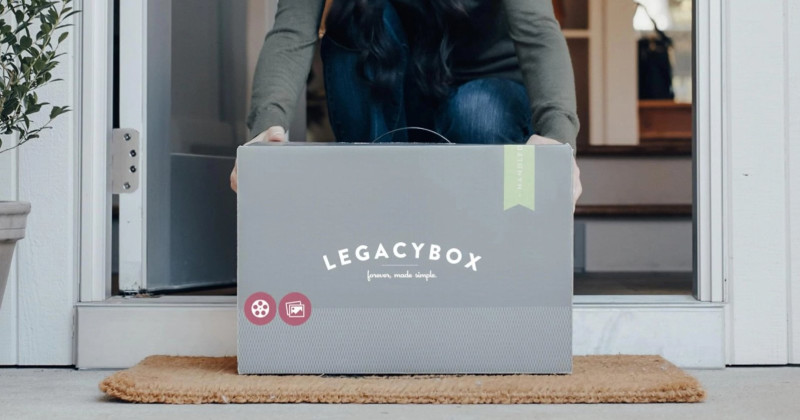 When it comes to digital storage options, Legacybox provides a few choices to suit your preferences. You can opt for a flash drive, a DVD disc set, a digital download of your memories, or even store your memories in the cloud. These options allow you to conveniently access and share your videos in the format that best fits your needs.
It's important to note that the overall process with Legacybox may take longer compared to other services. The standard turnaround time is around 10-12 weeks, which can be a drawback if you're in a hurry to receive your digitized videos. However, if you have a specific deadline, Legacybox offers a 10-day priority digitizing option that you can choose when ordering a box kit. This expedited service can help ensure that your videos are digitized and returned to you within a shorter timeframe.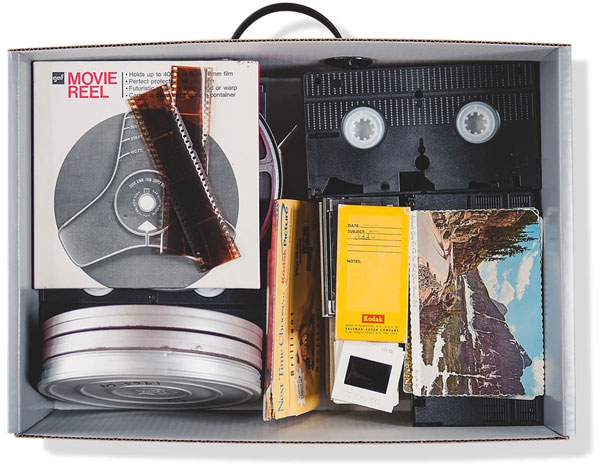 Once the video transfer process is complete and your media has been digitized, the final step involves receiving your original media back, along with the digital storage option you have selected.
---
3) ScanMyPhotos – Specializes in Photo Scanning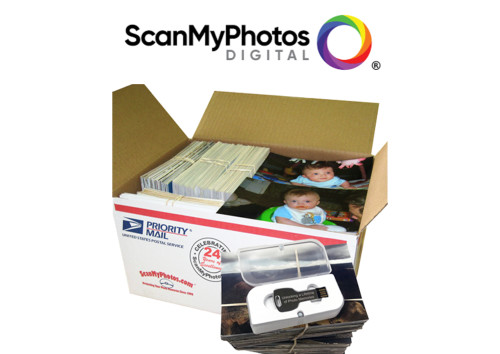 What we like
Option to select desired digitization quality for photos, slides including Kodak carousel slides, and negatives
Aceppts and transfer videotapes and old films
Provides photo restoration service
Flexibility to digitize a single item or purchase a prepaid box
Quick turnaround time for photo processing
ScanMyPhotos stands out as a leading service specializing in photo scanning and professional photo restoration. While their expertise lies in photos, they also offer services for videotapes and old films, catering to individual items as well as box-size orders.
One notable aspect of ScanMyPhotos is their commitment to providing a fast and efficient service, coupled with a strong emphasis on customer service and quality assurance. Whether you choose to order their transfer box or send your media directly to them, they ensure a smooth and streamlined process for digitizing your content.

What sets ScanMyPhotos apart is their extensive range of customization options. For photo scanning, they offer four different scanning resolutions, allowing you to choose the level of detail you desire. Additionally, they provide a variety of add-on features such as elite concierge expert service, express scanning, scanning in order, photo soap (their latest computerized image correction process), image rotation, dual side scanning, and the option for a Photo Index Book.
Furthermore, ScanMyPhotos offers a separate professional photo restoration service for those special photos that require extra attention and care. This level of customization and the availability of add-ons make ScanMyPhotos a standout option in the market.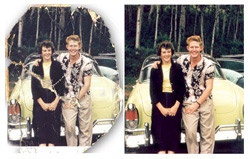 When it comes to receiving your digitized content, ScanMyPhotos gives you the flexibility to choose your preferred digital media. You can opt for a DVD, USB drive, or even have your files uploaded to the cloud. This ensures that you can access and preserve your digitized memories in a way that suits your preferences.
In summary, ScanMyPhotos excels in the field of photo scanning and restoration. Their commitment to fast service, customer satisfaction, and quality assurance is commendable. The wide range of customization options, including various scanning resolutions and add-on features, allows you to tailor your order to your specific needs. Additionally, the availability of a professional photo restoration service sets them apart from other providers in the market.
---
4) Memory Fortress – Great for Large and Complex Orders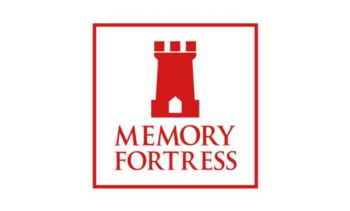 What we like
Diversified range of media transfer, including photos, slides, negatives, and videotapes
The ability to digitize a broad spectrum of formats
Incredibly swift turnaround time
Enhancement and editing features for digital copies
Real-time updates on the process
Memory Fortress sets the standard high in the field of video transfer and image scanning services. One striking feature of Memory Fortress is its versatility in dealing with a variety of media formats. It can digitize loose photos, photos in albums, scrapbooks, slides of multiple formats, negatives, various types of videotapes, and old films. This broad capacity makes it a go-to choice for preserving an extensive array of precious memories.
Contrary to iMemories and Legacybox, they don't provide a shipping kit. For this, you need to pack and send your media in your own box. While it may seem inconvenient, following the packing recommendations provided by Memory Fortress can ensure your memories are delivered securely.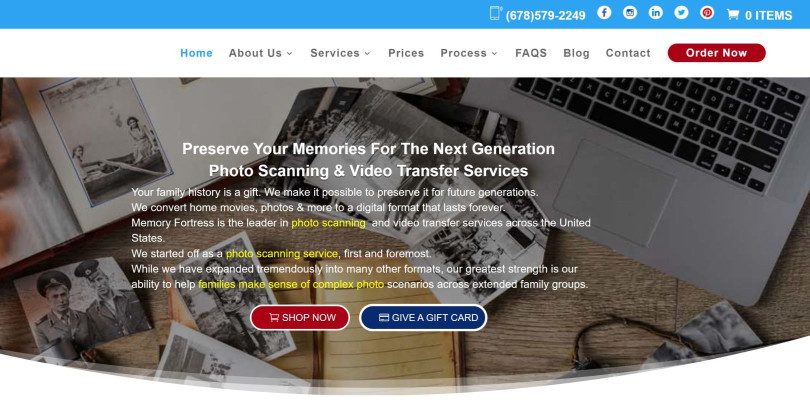 When it comes to the ordering process, Memory Fortress keeps it straightforward. You can either fill out an online form or call them to place your order. An initial deposit of $29 is charged at the time of order, while the final price is determined once the media transfer process is complete.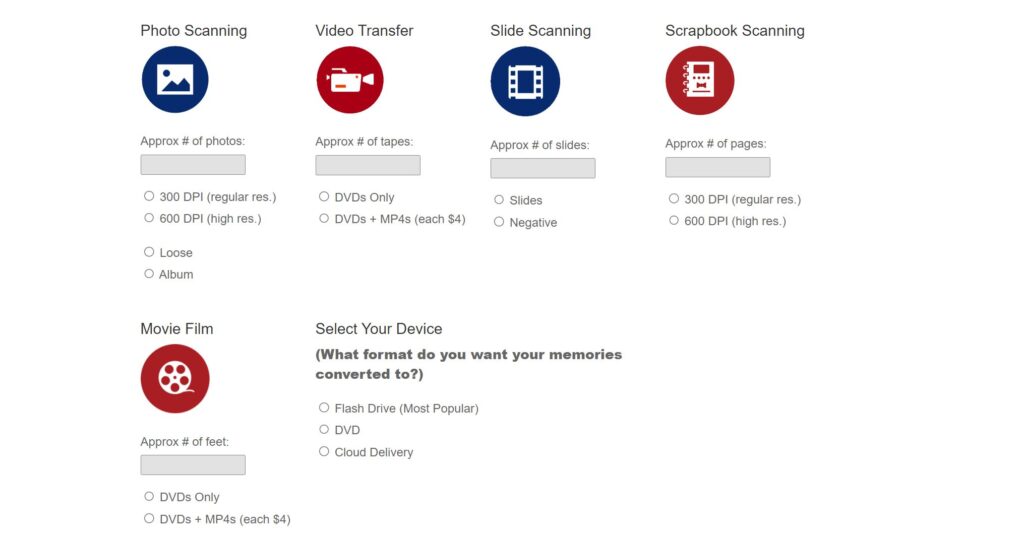 What sets Memory Fortress apart is its rapid turnaround time. The service claims a turnaround time of 5 business days for most orders, significantly quicker than many other services. This feature is ideal for those in need of a quick digitization process.
Memory Fortress takes an extra step by not only digitizing your memories but also enhancing the digital copies. They crop, color correct, and rotate all images, while also removing dust and minor blemishes. This process helps to improve the quality of your digital copies.
When your memories have been transferred, Memory Fortress returns your original media along with the digitized copies in the format of your choice – DVD, flash drive, or cloud delivery. They also offer the option of external hard drives for larger orders.
While Memory Fortress provides an exceptional service, it does require a minimum order size of $99. This might encourage customers to send in a larger volume of media at once. However, it can also be an opportunity to combine media from different family members and create a comprehensive family project.
---
5) DigMyPics Memory Box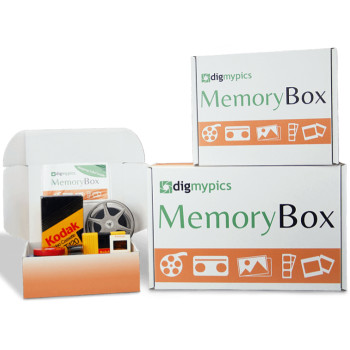 What we like
Converts diverse media formats
Provides an easy-to-use shipping box kit
Emphasizes high-quality conversions
Offers various options for receiving digitized media
Typical turnaround time of 10-20 business days
Offers flexibility in the number of items for digitization
Memory Box by DigMyPics is a professional digitization service renowned for its distinctive online-based platform. Since its establishment in 2002, Memory Box has earned recognition for handling a diverse range of media formats, including photos, slides, negatives, videotapes, old films, and audio.
One defining characteristic of Memory Box is its unique approach to media submission and payment. It differentiates itself by offering a shipping box kit as part of its service, creating a seamless experience for customers wishing to send their memories for conversion. The service further simplifies the process by introducing a straightforward pricing structure that charges based on the number of items added to the box.
In addition to its versatile accommodation of various media types and simplified process, Memory Box places a strong emphasis on the quality of its conversions. The service goes above and beyond to offer advanced features such as instant online viewing of tapes, searchable text for videos, and color correction for photos.
These additional features enhance the value of the service, ensuring customers receive high-quality, easily accessible digital copies of their cherished memories.
When it comes to receiving the digitized media, Memory Box offers various convenient options. Customers can choose to have their memories returned on a variety of digital storage devices, including DVDs, flash drives, and even external hard drives. Alternatively, they can opt for online access to their digitized memories.
Finally, Memory Box understands that time is a crucial factor for many customers. Therefore, they aim to complete orders within 10 to 20 business days, depending on the volume. For customers in a hurry, Memory Box provides a rush order option for an additional cost.
In summary, Memory Box distinguishes itself with its user-friendly process, versatile media compatibility, emphasis on quality, and efficient turnaround times, making it a highly efficient solution for individuals and organizations looking to preserve their memories in a digital format.
Wrapping Up

While Costco's 'Capture' video transfer service has its place, there are numerous reliable alternatives to consider. Services like iMemories, Legacybox, Memory Fortress, ScanMyPhotos, and Memory Box by DigMyPics each offer unique features and advantages. Whether it's iMemories' flawless track record, Legacybox's box kit approach, Memory Fortress's rapid turnaround, ScanMyPhotos's photo restoration, or Memory Box's instant online viewing, there's a service out there tailored to suit every media digitization need. Your precious memories deserve the best care, so choose the service that aligns best with your specific requirements and expectations.